While forex markets provide you with countless possibilities of profits, it is never having a piece of cake since forex trading involves a considerable number of risks, too. This is why brokers everywhere typically warn their clients, because when it comes down to leveraged products, losses may exceed your deposited money.
For that very reason, Learn 2 Trade advises new traders to take full advantage of brokers, offering them a demo account. Forex demo accounts are excellent weapons to try platforms and practice without paying anything from your pocket. Let's talk about some of the top advantages of free forex demo accounts.
So, do you know that the trading volumes in the forex market globally reached a high record in 2018, and it is showing no signs of slowing down this year again?
All thanks to the volatility of the market, more individuals now involve themselves in the forex market.
Even though it is a large market with significant returns, it can be a tough ground. This is one reason why you need to use a free forex demo account first.
A forex demo account assists a trader to mimic trading in a live environment without actually putting real funds inside.
This type of account helps a trader to know how to trade very quickly, as it is usually called a practice account. Additionally, it should be the first account for any forex trader.
Moving forward, here are the five advantages of using a free forex demo account.
A forex demo account is just like a practice account and makes you simulate live trades. It enables a trader to begin his/her trading experience without actual money inside.
While using a forex demo account, it is very needful to get some of the best forex training courses to help you boost your confidence and tell you the hidden secrets that you need to know.
After completing these courses, you will surely be awarded a certificate of completion.
Getting a forex demo costs nothing; operating it is also free. It is essential to know that you can do virtual trading with this free account, and the money used to trade are virtual currencies.
You will get acquainted with your trading platform
Almost every forex trader out there has the Meta Trader platform. Opening a forex demo account at first will help you become acquainted with Meta Trader and other live trading platforms.
A demo account will help you learn how to trade when to close a trade and how to close it.
A demo account will help you gain experience even when trading on a live account.
The right decision making
The last thing you want to do is to panic on how to use a stop loss and take-on profit orders. A forex demo account will take away frustration and doubts away from you.
Furthermore, trading on a forex simulator will help you note your decisions and help you plan best before you make any vital trade.
Interacting with different brokers
With a demo account, you have the opportunity to network with various forex brokers out there. How? Well, since you are using a forex simulator, you can test and ask different questions to brokers.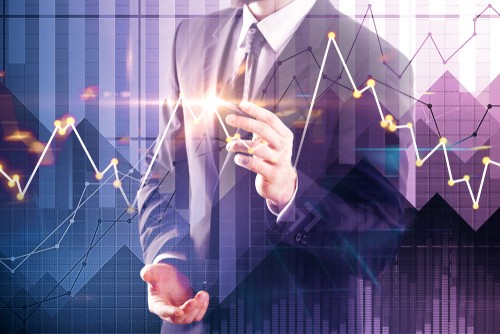 It is indispensable that you get a forex broker before you open a demo account, so that factors such as spreads and swaps, and also order levels in the live account will remain the same since both of you have created some relationship.
Final Words
Opening a forex demo account is the best decision you can take to have a successful trading career.
It also offers the best chance to test your skills and note your mistakes. Hence, forex traders who use a demo account always be at their best when trading.
Learn 2 Trade believes that it is vital for all the new forex traders to begin with a demo account. Since trading with real money invokes genuine emotions, your feelings while trading in a demo account might be different – but still, a free forex demo trading account is a helpful tool to make use of.
One thing you can do is, try to stay as keen with the demo forex trading as possible because you will be reading the lessons, getting to know tricks, and learning techniques for your live trading.