Tether's USDT has now become part of the OMG Network. The collaboration with the OMG Platform, as per sources, is aimed at reducing the delays that the Ethereum network is very susceptible to.

As per Bitfinex, the switch will support USDT get to be a lot more effective, both with receipts and payments. The time required to validate the transaction, as well as the fees paid, would decrease dramatically.

The CTO of Bitfinex, Paolo Ardoino, underlines this aspect also, declaring:

"…by migrating USDT value transfers to the OMG Network we save costs, drive performance improvements, and relieve pressure on the root chain network. This is good for Bitfinex and our customers, and the whole Ethereum ecosystem."
Bitfinex further explains that Ethereum may be very "vulnerable to extreme network delays" at times when there is high demand. Now, the pace USDT traders can access the OMG network would now allow traders to take full advantage of the market and "respond more quickly to trading opportunities."

The OMG Platform was previously known as OmiseGO and is a non-custodial layer-2 solution that facilitates scaling on Ethereum.

Tether's USDT now available on seven blockchains, including OmiseGO.

These include Tron, EOS, Liquid Network, Omni, Ethereum, Algorand, and EOS. Nonetheless, USDT is still entangled in its printing scandal, as it recently reports an additional USDT 80 million.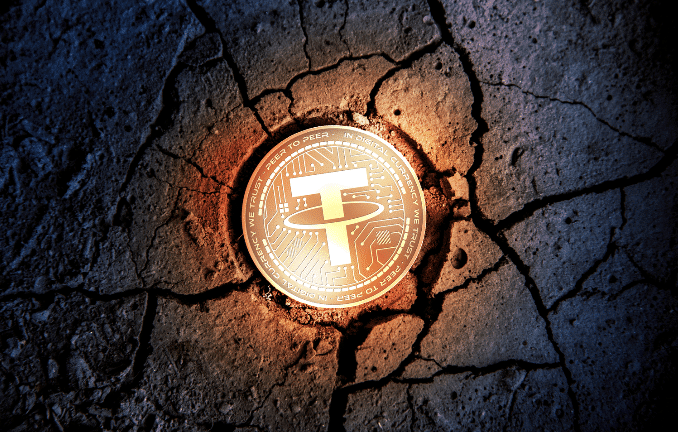 Key Gas Guzzler on Ethereum Network
ETH Gas Station data reveals that Tether is by far the highest gas guzzler on the Ethereum network, with the network consuming more gas than the next five platforms put together. OMG Network is an Ethereum sidechain, based on plasma, launched on June 1. Previously it was known as OmiseGo.

Tether gas fees on the Ethereum network in May were 8,900 ETH or the equivalent of ($1.8 million). Shedding some of the transaction costs makes business and technical sense considering that in the past the Ethereum network had problems with the scaling. Gas costs on the network normally skyrocket due to heavy traffic as it clogs up.
Broker
Benefits
Min Deposit
Score
Visit Broker