"Children are very precious. Parents are also very caring. Do you know these?"

Most parents want the best for their children, and they strive to achieve their aims, even in the face of stubborn obstacles and difficulties. A serious religious parent teaches her/his children about their faith when they're still very young. In fact, a famous proverb says: "Train a child in the way he should go, and when he is old he will not turn from it." When an average child is asked, what do you want to be in life? The common answer is: "I want to be an engineer or a doctor or banker or a pilot or a lawyer or a footballer," etc. No-one will say, "I want to be an online trader." Why? It's because this is the mindset that is impressed into them by their folks, since they themselves are yet to grasp the potential of online trading. Those who know about it think it's too risky, without knowing the principles that can lead to everlasting victory in the markets.

Forex trading is one of the best vehicles that can be used to shield yourself from the persistent pecuniary uncertainties, widespread unemployment and sudden dismissals from jobs, which are so rampant nowadays. Many were having high aims when young, but now they've been disillusioned. The idea of going to school, studying hard to get good grades, and then getting a good job, no longer works always. Why are there very few genius traders? It's because many people aren't exposed to the world of trading until they're very much older. If teens are exposed to trading on demos, as they practice risk-free on the virtual accounts that are subject to the real market data and conditions, their trading genius would be awakened. Wouldn't you want your child to be a trading genius before the age of 22? Would it be possible for anyone to be a genius in other fields of human endeavors if they're not yet a genius by the age of 22?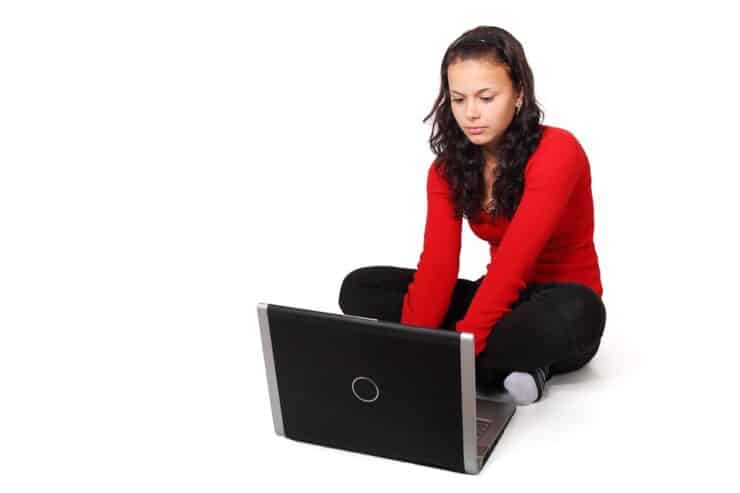 Teens should be taught the art of trading, but they should be restricted to demo accounts only, until they reach the legal age at which they can make independent financial decisions on their own. Yes, teens shouldn't open live accounts until they come of age. However, they can play with demo accounts (as if playing Nintendo games) until their skills are improved. In this regard, demo accounts are a unique tool in teaching your children. If a child will become great in life, observant parents will notice some traces of greatness in the child while he or she is still young. Your children would learn, by experience that uncomplicated methods of speculation ought to be used. If you really love trading and know that it can bring financial freedom (as it's done for countless known and unknown people), why can't you teach your children (especially your teens) how to trade? You can show them how to do this when they're on holidays or long vacations, and encourage them to do further research on their own and practice their own ideas.

It's a pity that there are still many people who procrastinate. They don't know that what can be started today shouldn't be postponed till tomorrow. Some say: I'm not yet settled down. Once I'm settled down, I'll start learning Forex." Others say: "There are some things I'm doing right now. Once I finish those things, I'll start learning trading." The fact is that, there'll always be things you're doing. So if you don't start learning, there'll always be alibis. The earlier one starts the journey to financial freedom, the better. The earlier you start learning about the markets, the earlier you attain the level of trading mastery. My regret is that I didn't start Forex trading earlier. If I'd started it far earlier, I'd have gone very far in attaining my trading goals and ambitions. But, thankfully, I'm now in the race.

As for me, I'm going to teach my son on demos, while he minds his formal education, I'll also teach him how to spend less than one hour per week on the markets, and yet be a profitable trader. I want him to be become a market wizard, becoming financially independent in future, unless he chooses otherwise (since I'm not going to force my opinions on him).

Jeff Cooper, when he was still young, learned the art of trading from his father, and he later became a legend of the Wall Street. He had love for trading that kept him searching until he discovered the secret of permanent success. Mike Baghdady learned from his father, and has now become a blessing to the trading world. Peter Soodt learned from his father, and he's now a celebrated and profitable trader/coach. Joe Ross was taught by his uncle when he was as young as age 14, and he's now one of the most experienced and the most eclectic traders in the world. He trades for a living and has insatiable passion for teaching how the markets work. Philipp Schroeder and Valentine Rossiwall are both young and highly profitable traders. Philipp and Valentine have other goals in mind, yet they take trading serious. Oh, how bright and beautiful the future of these young men would be! Anton Kreil started trading while in his late teens and he retired from the investment banking industry at the age of 28. He now trades his own money and enjoys financial freedom, and he's still in his early 30s. Kenneth L. Fisher learned about trading from Philip Fisher, his father (who was a great investor) before he founded his own investment firm. He's on the 2011 Forbes 400 list of richest Americans. He was worth $1.7 billion in the year 2012. As of 2010, his company manages $41.3 billion in 38,521 customer accounts and has been called the largest wealth manager in the United States.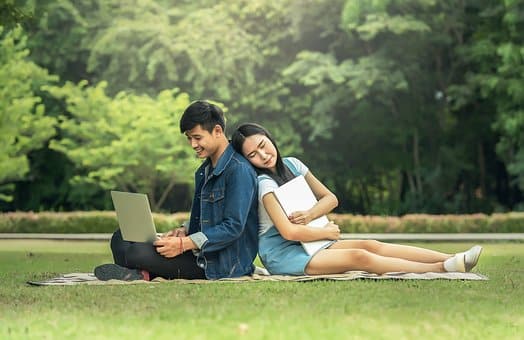 With time, your kids would be forced to be disciplined – in the face of negativity and uncertainties they face on demos. This really calls for rock-solid discipline, meaning that one needs to stick to one's time-tested trading plans. Negativity shouldn't be termed as stupidity, for that notion can't help their trading mindset. If they follow their trusted trading rules and they make profits on demo, they'd be happy. It's joyous to see your efforts bringing great results and that your goals are being achieved.

Conclusion: The world needs traders – profitable traders. Would your kid be one of them? Successful traders came from many areas and different walks of life. They have individual personalities, various strong points and weaknesses. As your kids have a feel for the markets, they'll forever remember their mistakes and a number of beautiful trades – a great experience that'll pave the way for trading mastery. They'll quickly metamorphose into mature traders. Sharing trading facts with others bring us more satisfaction than keeping the secrets to ourselves.

This article is ended with a quote from Louise Bedford:

"You see, studies have shown that those who believe that they can alter their behavior and their habits to create a different outcome are happier people. They persist for longer. They score better on tests… Those who think they can't change, and that intelligence is fixed tend to quit at the first sign of trouble and don't stick around long enough to master a skill."
NB: Taken from the Chapter 7 of the book "Unlock Your Potential with the Realities of Trading."
Broker
Benefits
Min Deposit
Score
Visit Broker