Name: Sir John Templeton
Date of birth: November 29, 1912
Nationality: British, Bahamian (and formerly American)
Occupation: Investor, businessman, researcher, philanthropist
Website: Templeton.org

Life and Career
Sir John Templeton was born in Winchester, Tennessee, USA. He went to Yale University (where he was an assistant business manager for campus humor magazine). He financed his own education by playing poker – with fine results. He graduated with outstanding performances. As a Rhodes Scholar, he was able to attend Oxford University, bagging an M.A. in law.

He became a billionaire by being the first person to take advantage of globally diversified mutual funds. He established Templeton Growth Fund, Ltd and was among the first persons to invest in Japan in the 1960s (some of the world's largest and most successful international investment funds).

His website reveals that he took the strategy of "buy low, sell high" to an extreme, picking nations, industries, and companies hitting rock-bottom, what he called "points of maximum pessimism." When war began in Europe in 1939, he borrowed money to buy 100 shares each in 104 companies selling at one dollar per share or less, including 34 companies that were in bankruptcy. Only four turned out to be worthless, and he turned large profits on the others.

Again, he's noted for, during the Depression of the 1930s, buying 100 shares of each NYSE listed company which was then selling for less than $1 a share ($17 today) (104 companies, in 1939), later making many times the money back when USA industry picked up as a result of World War II (as mentioned in Wikipedia).

He's been identified as one of the most generous philanthropists in the history of the world, donating more than $1,000,000,000 USD to charities. He relinquished his US citizenship in 1964, which enabled him to save $100 million in US income taxes when he sold his international investment fund. That money was used for philanthropy. He'd dual naturalized Bahamian and British citizenship and lived in the Bahamas.

He wrote many books, including:
A. Riches for the Mind and Spirit: John Marks Templeton's Treasury of Words to Help, Inspire, and Live By (2006)
B. Golden Nuggets (1997)
C. Buying at the Point of Maximum Pessimism: Six Value Investing Trends from China to Oil to Agriculture (2010)
D. Investing the Templeton Way: The Market Beating Strategies of Value Investing Legendary Bargain Hunter (2007)
E. Worldwide Laws of Life: 200 Eternal Spiritual Principles (1998)
And some other books

As a philanthropist, Sir John established the John Templeton Foundation, a library, a prize, and a college under the University of Oxford. He donated a sizable amount of his assets to the John Templeton Foundation, which he established in 1987. That same year, he was created a Knight Bachelor by Queen Elizabeth II for his many philanthropic accomplishments.

A Chartered Financial Analyst (CFA) charter-holder, Sir John received AIMR's first award for professional excellence in 1991. Money magazine called him "arguably the greatest global stock picker of the century." in 1999. In 1996, he was inducted into Junior Achievement US Business Hall of Fame, and in 2003, he was awarded the William E. Simon Prize for Philanthropic Leadership. He was named one of Time magazine's 100 Most Influential People in 2007.

Being a lifelong member of the Presbyterian Church, he served in various positions of high responsibilities in the church.

Sir John was married twice, blessed with children. He first got married to Judith Folk, who died of a motorbike accident in 1951. He then got married to Irene Reynolds Butler, who died in 1993.

Sir John Templeton passed on to rest on July 8, 2008, in Nassau, Bahamas, aged 95.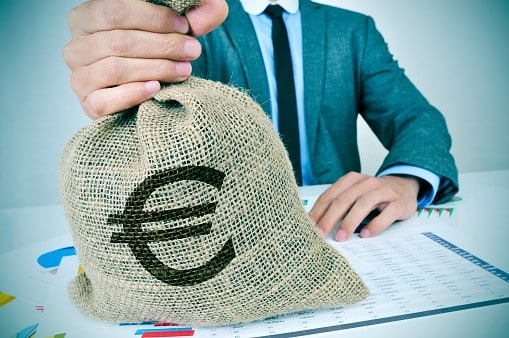 Insights
1. Humility is important to us as traders; and so are good mood, absence of anxiety and discipline.

2. Bull markets arise from pessimistic moods, they thrive on uncertainties and become mature on optimism and confidence, and then they die on euphoria. When the public go mad about a stock, it's time to sell.

3. Avoid the herd mentality. What most people think, believe can't help you. This will remain forever true in the world of trading and investing. Invest at the point of maximum pessimism. Stocks are excellent 'buy' candidates when people don't want to buy them because they're terrible. Please read Sir John's career above again. Think about how he made his money. He invested in Japan when most people thought that idea was crazy. He sold his stocks when the public showed excessive confidence in them, when values and expectations were high. There are investment opportunities all over the world, not in the US alone. Sir John himself said: "The other boys at Yale came from wealthy families, and none of them were investing outside the United States, and I thought, 'That is very egotistical. Why be so shortsighted or near-sighted as to focus only on America? Shouldn't you be more open-minded?"'

4. If you want to have a better performance than the crowd, you must do things differently from the crowd. Since most traders lose, you need to do what most traders don't do to be successful.

5. It's possible to make money solely from fundamental analysis (just as it's possible to make money solely form technical analysis). Sir John didn't do technical systems; he based his investment decisions solely on fundamentals. Those using technical analyses only shouldn't criticize those using fundamentals only: and vice versa. Any trading approach is good, no matter how weird, as long as it makes money.

6. Sir John – though a generous giver – never spent too much money on himself. Uninterested in consumerism, he drove his own car, never flew first class and lived year-round in the Bahamas. Being rich doesn't necessarily mean we should live an extremely flamboyant, ostentatious, and expensive life. Warren Buffet is another good example.

7. Sir John, who was also interested in spiritual matters, said: "We are trying to persuade people that no human has yet grasped 1% of what can be known about spiritual realities. So we are encouraging people to start using the same methods of science that have been so productive in other areas, in order to discover spiritual realities."
This article was reproduced from the book titled: Insights into the Mindset of Super Traders."
Broker
Benefits
Min Deposit
Score
Visit Broker
Share with other traders!