As suggested by its name, non-fungible tokens (NFTs), unlike fungible tokens like Bitcoin or gold, cannot get traded for something of equal value. For example, timeless artwork like DaVinci's Mona Lisa is a non-fungible entity in that it cannot get exchanged with another Mona Lisa.
Non-fungible tokens are typically blockchain-minted artworks bearing unique encryption codes, which allows for exclusive authenticity and ownership. In today's market, an NFT can represent anything from artwork to cartoons to memes, sportscard, or a whole album. Recently, fashion designers have begun jumping on the NFT bandwagon.
To emphasize just how big the NFT industry has become, reports show that over 500,000 NFT artworks, worth over $85 million, got sold in March 2021 alone.
Just about anything and anyone can create an NFT these days. To make an NFT, all that is required is to create unique content or artwork and upload it to NFT marketplaces like Rarable, Nifty Gateway, OpenSea, or Mintable. Creating and uploading an NFT is as easy as taking a walk in the park. However, the real challenge is selling your unique idea for real value.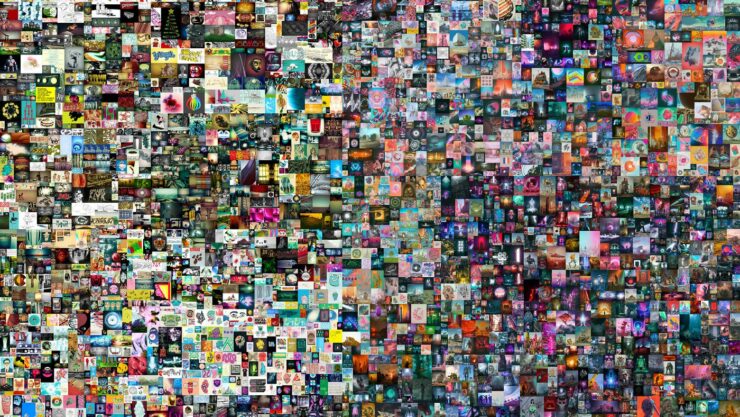 Most Expensive Non-Fungible Tokens Sales So Far
In February, Canadian musician Grimes became one of the largest NFT auctioneers so far. The songwriter and record producer took to social media to promote some of her art content on Nifty Gateway and ended up selling $6 million worth of artwork in about 20 minutes.
Several other artists and content creators have grossed huge revenues for NFT sales over the past few months. Listed below are some of the most expensive NFTs ever sold and their developers:
Beeple — (Everydays— The First 5000 Days) $69 million
Beeple — (Crossroads) $6.6 million
Kevin McCoy — (Quantum) $1.58 million
Edward Snowden — (Stay Free) $5.4 million
PAK — (Metarift) $904,000
Mad Dog Jones — (Replicator) $4.1 million
WhIsbe — (Not Forgotten, But Gone) $1 million
SSX3Lau — (Unnamed) $1.33 million
Cryptopunk — (#7804) $7.5 million
Jack Dorsey — (First Tweet) $2.5 million
You can purchase crypto coins here: Buy Tokens
Broker
Benefits
Min Deposit
Score
Visit Broker
Share with other traders!