The dollar remained initially weak amid mixed data and news from the US indicating that the US Congress decided to take a month's vacation without agreeing on a stimulus package. Nevertheless, the major pairs ended the week practically unchanged and held at their usual levels.

USD/JPY was an exception, hitting a new August high amid resurgent US government debt yields. The data on inflation and employment released these days turned out to be better than expected, which raised hopes for a faster-than-expected recovery of the US economy. The benchmark 10-year yield peaked this week at 0.72% to 0.70%.

On Friday, US President Trump said at a press conference that he would not strike a deal with Democrats on the coronavirus bailout bill because of the money they are looking for cities and states.

Members of Congress took a month's leave last Thursday.

Tensions between the US and China persist. News on Friday revealed that the revision of the trade deal, which was due to take place over the weekend, has been postponed without any new date.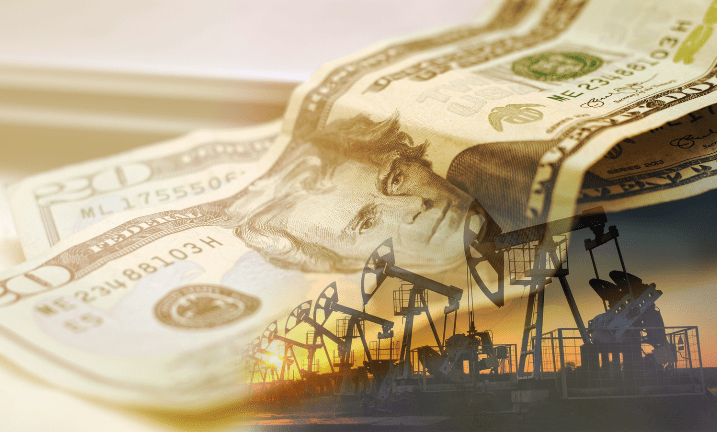 US Dollar Rebound Unsupported
It was a rather mixed week with conditions for a rebound in the dollar, with a sharp rise in Treasury yields and a correction in gold.

However, there was no apparent revival. The Yen as a whole has been sold out, in part due to the coronavirus and recovery optimism.

But the Swiss franc was strong along with the euro.

The strong rally in iron ore prices and risk sentiment did not affect the Australian dollar. Commodity currencies parted with the Canadian dollar and proved to be the strongest currency, helped by the stability of the WTI oil price above 42. But the New Zealand dollar was the weakest currency in terms of weakening by the RBNZ and lockdown due to the coronavirus.

Gold prices tumbled last week after hitting record highs and stabilized at $ 1950 per troy ounce. The metal dropped a bit on Friday but retained its new comfort zone. Meanwhile, crude oil prices remained stable, with WTI at $ 42.10 a barrel at the end of the week.

Japan is set to report on Monday its GDP for the second quarter, forecasted at -27.2%.
Broker
Benefits
Min Deposit
Score
Visit Broker

Azeez Mustapha is an experienced author, trader, markets analyst, signals strategist, and funds-manager.
Share with other traders!