For those who don't know what Forex is – It is the abbreviation of Foreign exchange and the largest liquidity market worldwide, reaching a daily trading volume of approximately 5 billion dollars!
Amazing.
How does the Forex market Actually work?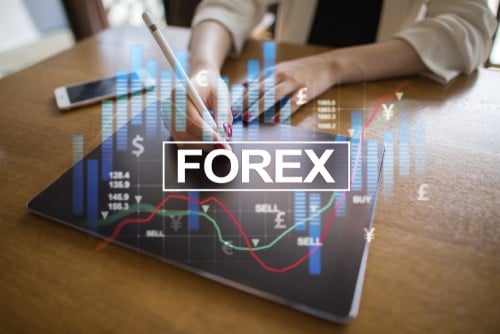 Forex does not have a physical place to function but works 24 hrs a day for 5 days a week without time limitations through virtual fiscal measures that are approved from anywhere in the globe and from which public seek to buy money paying with money … Sure, you heard, right.
And it is not a magical business either, trading like any other field in which you operate requires time, at least while you educate yourself financially there if you put your money in the investment market, a market for which without a place to doubt it is worth leaving fear and taking the risk… Since it is one of those risks that come after great opportunities!
However, if you prefer, you can make use of various signal providers that are basically people or systems with a certain degree of expertise by identifying opportunities with greater chance of success in the currency market, thus having a reliable ally that operates your business.
Of course, investigate very well before making this decision, and make sure that the person, with whom you are going to trust not only your money but also your time, really is someone with proven results and not a bragger over the internet.
How to Invest in Forex
If you want to invest in Forex, you have to follow the following steps:
Open a real account in an online broker
Deposit the money you want to invest
Choose the currency pair you want to trade with
Give the order to buy and sell according to your forecast
As you can see, in 4 simple steps, you can start trading currencies without difficulty. These are the passes to operate from any country, be it Spain, Mexico, Colombia, or whatever.
Now that we've seen the basic steps, let's go deeper. To do this, we will see the commissions first.
Commissions and spreads
Every time you perform an operation in the market you have to pay a commission. Luckily, some brokers already allow not paying commissions for operating, which we consider to be a great advantage.
Does all this mean that trading is free?
Obviously not!
Everything has costs, and in this case it is the spreads. To understand what they are, there is nothing better than an example.
Imagine that the price of the Euro / Dollar is 1, 1498. At that time, if you want to buy the mentioned currency pair you have to pay that price.
However, if you want to sell it, the price is slightly lower For example, 1, 1497. In this case, the differential would be 1 pip.
Therefore, the best thing for investors is that the spread be as small as possible.
Insurance brokers
We have already seen a cheap broker, but that is not enough. That it is cheap is something very favorable, but not everything goes if the company we choose is not reliable.
How can we find out if it is or not? – With the regulation. If we want to avoid scams, we should only work with brokers who are supervised by independent bodies of fame.
These data are sufficient to consider that a broker is serious and reliable. However, for greater security we can take into account things like the company's shares are publicly traded.
This is a positive point, as listed companies must publish their results and annual accounts, and are under the control of an auditor.
Free demo to learn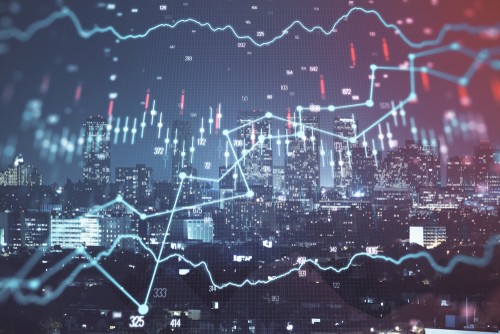 Before concluding, we have to talk about the option of being able to operate with a free demo account. As we have explained previously, Forex trading with CFDs has risks, because if we make a mistake we will lose money.
In addition, there is the option of operating leveraged, which means that they allow you to trade with more money than you have deposited in your account.
For example, if you have entered 200 euros, and the leverage is 1:20, you can make buying and selling transactions for an amount of 4,000 euros. At a glance you can see the advantages and disadvantages of this possibility. You can win a lot, but also lose it.
To learn without taking risks, simulators and demo accounts emerged. Some brokers allow operating on a virtual platform exactly the same as the real one, but with simulated money. In this way, you can practice without fear of being wrong.
Because of how useful demo accounts are, many traders use them to see live the operation of their new strategies.
In addition to creating a strategy if you wish, you can use it to carry out your first operations, to see the movement of prices or understand how financial news affects quotes.
For example, when news about a country's economy appears, markets react in a matter not only of days, but of hours, minutes and even in the most special cases, of seconds.
For example, if most investors think that the benefits of American companies are going to be high and it turns out that they are low, the dollar is expected to lose value.
The demo also helps you learn to take trends, read line graphs or candles or get used to the platforms.
Unfortunately, not all brokers have demo, and among those they have, many of them put limitations or have demands that complicate their use.
To choose the best demo we have taken into account the big brokers such as Trading 212 , UFX , De Giro , IQ Option , AvaTrade , BDSwiss , Pepperstone , FBS , IG , Oanda , FXGM ,  Markets.com , IronFX , XTB ,  ClickTrade , iFOREX , Hanseatic Brokerhouse ,GKFX ,  FxPro , Orange Broker , Dukascopy ,  XM , eToro , CMC Markets , XTrade or 24 Option , among others.
In the end
We hope that our article has been useful to understand the operation of the currency market. As we have explained throughout the post, you just have to take a few steps to start trading.
In any case, we want to see the pros and cons of Forex trading according to the opinions of users and clients of the main Forex market platforms.
Pros
Possibility of large profits and benefits with little capital
Large number of currency pairs
Markets open 24 hours a day
Possibility of learning high-level analysis and investment with the risk-free demo
Specialized brokers with favorable conditions
Cons
Risk of leverage losses
They are complex products