USD/JPY is currently experiencing a bit of a rebound against the Japanese Yen, but don't let the excitement of this slight boost fool you. This move is likely just a case of Mondays, with very little in terms of economic news to cause any significant shifts in the market.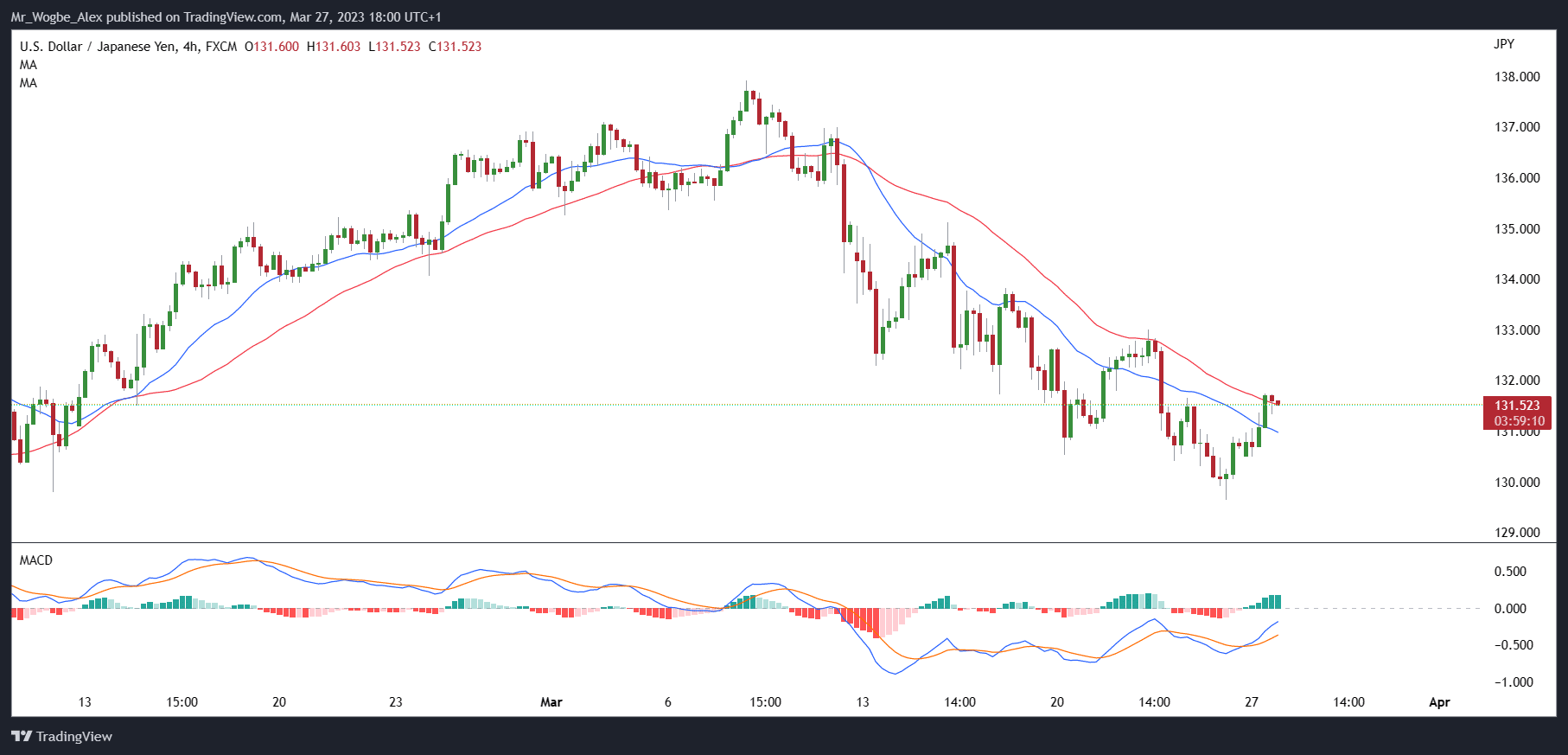 Interest-Rate Prospects and Banking Sector Health Continue to Impact USD/JPY
Last week, concerns were raised about Deutsche Bank's exposure to tightening monetary conditions, but it looks like these worries have subsided. This has provided a little stability to Treasury yields, which may have contributed to the greenback's mini-revival.
Furthermore, reports of First Citizen Bank acquiring Silicon Valley Bank seem to have been taken well by the stock market. It's always comforting to see businesses stepping up and taking responsibility for their financial well-being.
However, Minneapolis Federal Reserve President Neel Kashkari's warning of a potential credit crunch over the weekend might put a damper on any excitement surrounding this upward trend. It's unlikely that this news was music to the markets' ears, but it's always better to be aware of potential obstacles.
Despite the lack of data-related trading opportunities on Monday, Thursday promises to be an exciting day for investors. We'll get a final look at the US Gross Domestic Product data for the last three months of the previous year, as well as plenty of Japanese numbers from retail sales to industrial production. It's like a market researcher's dream come true!
But let's not get too carried away. While these developments may have some impact on the USD/JPY pair, the interest-rate prospects and the health of the banking sector will continue to play a significant role in determining their future. After all, as the saying goes, money makes the world go round (or at least the market).
Broker
Benefits
Min Deposit
Score
Visit Broker