Your Guide to Day Trading Bitcoin in 2019
What if a trader wants to buy and sell Bitcoin within 24 hours? Yes, it's all possible in cryptocurrency. Unlike conventional markets where they have a closing and opening time, the cryptocurrency market is open all day long. This allows the traders to get in and get out, whenever they want. How to day trade Bitcoin? Here is all you need to know.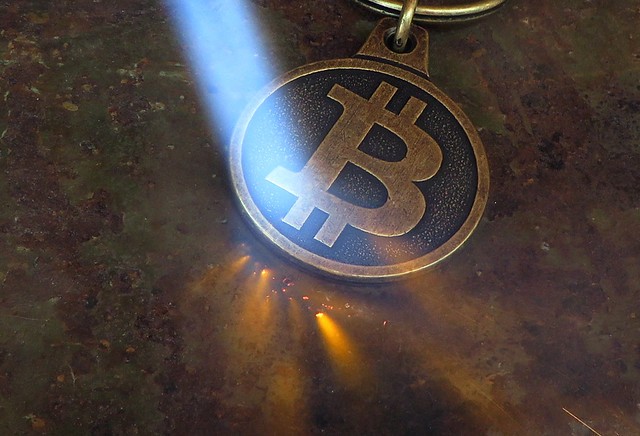 Fiat Method
To begin trading, what a trader needs to do is transfer fiat money to an exchange account. It is pretty simple and easy. There are several crypto exchanges available online, but the best option to go with is buying Bitcoin through Coinbase, using credit cards.
If a trader intends to find more about how to send fiat currency to any exchange, there would be more chances that he saves a lot of fees. Moreover, it would provide traders with more trading opportunities that would only happen if they open accounts on proper exchanges.
Most Secure Exchanges
The most appropriate cryptocurrency exchanges are the one that is more secure and sound safe enough for the traders. Other key aspects to look after any exchange is that how much fee it costs, how long is the verification process, how much money you can deposit and withdraw, and how swiftly the support answers the requests.
There are a couple of good exchanges that have been reported to provide such a safe and tight service. According to ICORating, the U.S. based crypto exchange KRAKEN is the most secure exchange. The other two are Cobinhood and Poloniex.
In a matter of a few days, the account goes active after the verification is done. The steps are pretty simple to follow and once it's done, traders can buy Bitcoins and begin the trading process. Once the crypto is bought users can transfer it to their wallet and have a specific private key that is only possessed by the user.
Safest Way to Store Bitcoin
For the digital assets, users create a digital wallet for which they have a private key. The access to that key is only available to the user, thus making it perfectly secure. So, the cryptocurrencies stored inside the wallet cannot be stolen unless the other person gets access to the private key. The best option is to write down the key and store it at a safe place because once the users lose the key, nothing much can be done and the access to the wallet becomes impossible.
Users can have another option of purchasing a hardware wallet such as Ledger Nano S or TREZOR. Though it is expensive as compared to the software wallets, it is a much convenient way of storing your digital asset. For this user don't need to have the private key with them all the time, they just need to follow the instructions of the specific hardware wallet.
Top Crypto Exchanges for Trading Bitcoin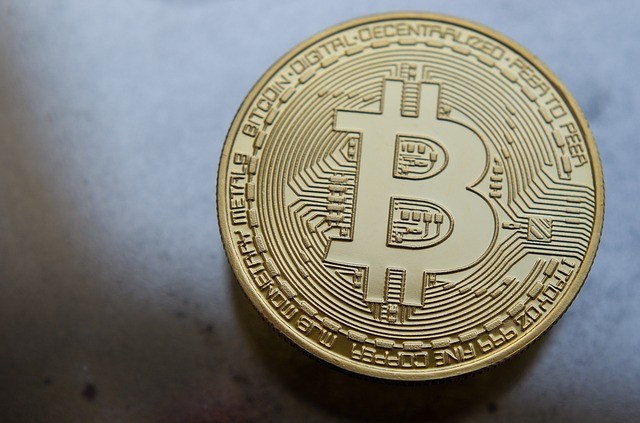 We have several crypto exchanges which are reliable to buy and trade Bitcoin. Binance is one of the top crypto exchanges with umpteen trading pairs. Various other famous exchanges include Bitfinex, Huobi, Kucoin, OkEX, Hitbtc, and several others.
Margin Trading
If a trader wants to begin with margin trading, which is done with borrowed funds from a broker or an exchange. Bitfinex and BitMex are the best options that provide the margin trading. Bitfinex will show the profit and loss in real-time. Whereas, Bitmex is not accused of being in the financial troubles. This shows that both exchanges have their own positives and negatives.
But overall, they are the best option as far as day trading in concerned. In case if the user doesn't have enough knowledge about these exchanges, then it's better to stay away from them. One fact of margin trading is that it often ends in losses.
Useful Crypto Sources to Keep you Updated
One of the best and must go place is coinmarketcap.com. It keeps you updated with all the market trends and what happens in the market. The ups and downs and all the price movements can be checked by just one click to the site. Being up to date with the price movements is really important for a trader, it helps with when to sell and buy Bitcoin.
Moreover, there are a number of websites that write content related to Bitcoin, cryptocurrency, and blockchain. So are a great source of getting new Bitcoin and crypto news. Some top crypto news website includes CoinDesk, Cryptonews, CoinTelegraph, CCN, TronWeekly, and many more that provide authentic and reliable news. These sites influence a trader and provide help regarding Bitcoin trading decisions.
Technical Analysis
If you want to become a professional day trader and know the rules to day trade Bitcoin than having knowledge of technical indicators is really important. Technical Analysis provides with trading views of different analysts and it lets you assume what's going to happen to Bitcoin's price in the upcoming time.
Social Groups
Social groups such as Telegram, Twitter, Reddit, and, Facebook are famous places where you could find crypto groups. Especially, Telegram is a popular place for crypto space and there you can find the crypto community discussing different aspects of cryptocurrency. Almost every crypto project has its own Telegram group and it allows you to remain in contact with that group which keeps you updated with the latest news regarding that project.
Day Trading Bitcoin
Obviously, it mostly counts on the trading style of a trader. Most Bitcoin trader in the market depends on the following factors; RSI, EMAs, MACD, Fibonacci, resistance and support level, volume, and candlestick analysis. The Fibonacci tool, 50 EMA, and the 200 are key factors that should be known for day trading Bitcoin.
Moreover, traders should know the bullish and bearish variances in MACD and RSI. These all are the key indicators that help in trading a digital asset. Another key factor is the price and volume of the Bitcoin that traders should keep an eye on. For the masters of the game, volume and price action matters a lot and they assume up and downward trends through them.
Conclusion
Bitcoin trading is can turn out to be profitable in case you know about the barrier to cross. Traders should be aware of false URLs, the security of their wallets. Moreover, which exchange to opt before buying Bitcoin and start trading.