When investing in cryptocurrency, the norm is to store your digital assets in an exchange or a wallet for safekeeping. However, this strategy leaves a bit of room for improvement. 
What if you could hold your digital assets in a way that will earn you passive income? 
This is where Nexo comes in. 
Nexo also allows you to harness the value behind your crypto investments by using them as collateral to gain instant loans. The best part is you can do so while retaining ownership of your digital assets. 
In this Nexo review, we explore the many different features offered by the platform – explaining how you can benefit from each of its products. We will also give you a step-by-step tutorial on how you can get started with Nexo and capitalize on your cryptocurrency investments today! 
Table of Content
Nexo - Multi-Purpose Cryptocurrency Platform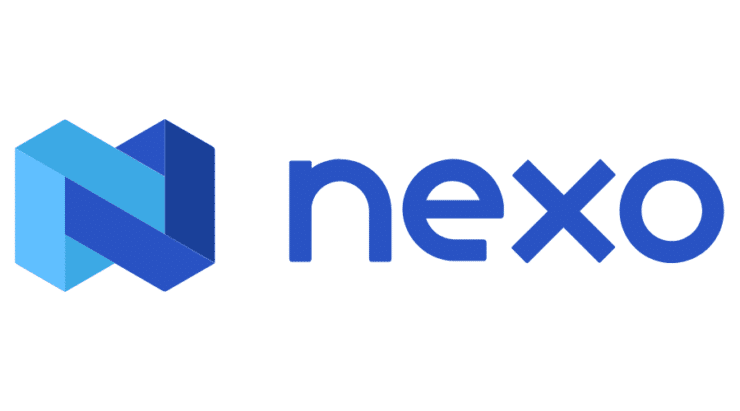 Earn interest of upto 12% per year on crypto and fiat deposits
Borrow fiat money in exchange for a crypto security deposit
Nexo debit card and exchange services
Great reputation, top-tier security, and insurance in place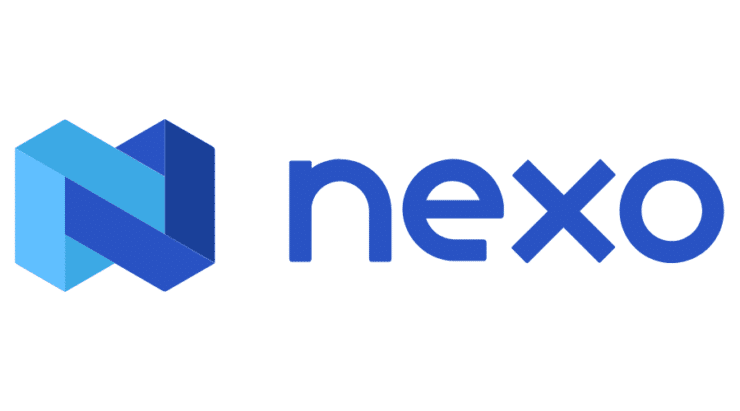 What is Nexo?
Nexo is an advanced fintech platform that allows you to obtain instant credit against cryptocurrencies. It is one of the largest blockchain companies that offers crypto lending in over 40 different fiat currencies across more than 200 jurisdictions. 
There are mainly two ways for you to benefit from Nexo:
Earn up to 12% interest by storing your cryptocurrency on Nexo's high yield savings account. 

Borrow cash or stablecoins by using your cryptocurrencies as collateral. 
In many ways, Nexo can easily be compared to a traditional bank. The key difference is that instead of leveraging your fiat currencies, you will be putting your digital assets to use. You can not only utilize your cryptocurrencies as collateral, but you can also lend them in exchange for an excellent interest rate. 
In return, you can benefit from regular income and the ability to keep ownership of your digital assets.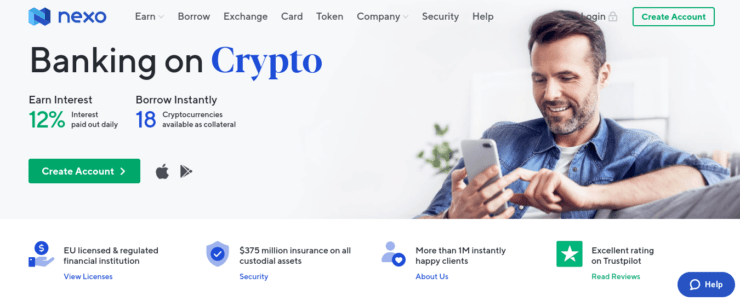 Nexo was launched in 2018, backed by Credissimo – a well-known name in the field of the consumer lending industry in Europe. This fintech group has a long-standing reputation that exceeds a decade and an established clientele that consists of millions of customers. 
NEXO Token 
Before we get into the diverse products offered by Nexo, it is best to familiarize yourself with the NEXO Token – which is the native digital asset of the Nexo platform. It is the first of its kind to pay out dividends to token holders as a complaint and asset-backed digital currency. 
The NEXO Token plays a significant role in the platform's ecosystem. It gives you access to several discounts, as well as higher interest on your cryptocurrencies. 
In fact, if you are using the services of Nexo, owning the NEXO Token is the best way to maximize your benefits. Not only that, but Nexo also splits 30% of its profits with owners of its native token, 
It is important to note that Nexo divides its customer accounts into four different categories. Your Loyalty Tier will depend upon the ratio of NEXO Tokens you possess – which will determine the rate of interest you can obtain, as well as any limitations of your account activities. 
How to buy NEXO Token?
The NEXO Token is available to purchase on several prominent cryptocurrency exchanges – including Huobi, HitBTC, HotBit, and more. You can either buy it with fiat currency or swap it for another crypto asset. 
Another way to get your hands on the NEXO Token is directly through the Nexo platform. 
At the time of writing, NEXO Token is valued at $2.79 in the cryptocurrency markets. 
NEXO Token Dividend Program
The NEXO dividend program is a way for the platform to pay out rewards to its loyal customers. In order to benefit from this feature, you will have to fulfill two conditions:
Complete an advanced KYC verification process on the platform. This process is 100% automated, and you can do this by uploading a copy of your identity card. 

The NEXO Tokens you purchase should be either stored or staked on the Nexo platform. 
Dividends are calculated in US dollars and will be directly deposited into your Nexo wallet in the form of BTC, ETH, USDT, or NEXO Tokens – whichever gives the most value for you. 
Nexo employs a unique strategy to distribute dividends amongst its stakeholders. It aims to show its appreciation for long-term investors through these rewards. Alongside, it also helps the platform to reduce market volatility. 
As a result, the process of dividend payments is carried out in two parts:
Base Dividend

: This is paid out to all eligible NEXO Token holders, calculated in proportion to your holdings. 

Loyalty Dividend

: This is calculated for each NEXO Token separately, depending on how long it has been in your wallet. Loyalty dividend will always be more than 1/3rd of the total amount paid out in any distribution period. 
Until now, Nexo has paid out over $9.5 million through dividend payments since the program was launched in 2018. 
Nexo Features 
Now that we have established how Nexo works, let us take a closer look at what products and services are available on the platform. 
Earn Interest
As we mentioned earlier, Nexo allows you to earn interest on your digital and fiat assets by storing them in your savings wallet. 
You can earn up to 5% interest by staking the following cryptocurrencies: 
Bitcoin (BTC)

Ethereum (ETH)

Ripple (XRP)

Stellar (XLM)

Litecoin (LTC)

EOS

Bitcoin Cash (BCH)

Chainlink (LINK). 
Apart from these, Nexo also allows you to earn compound interest on your fiat currency holdings, such as GBP and EUR, and for stablecoins, including USDT, USDC, TUSD, DAI, and PAX. 

The accumulated interest will be paid out to you on a daily basis, which is an attractive package compared to the monthly and weekly payments offered by the other lending platforms. 
To sum up, the Earn on Crypto feature boasts the following perks:
Option to earn up to 5% interest on cryptocurrencies. 

Interest of 10% on stablecoins and fiat currencies. 

Receive compound interest daily. 

No limits on maximum deposits. 

No lock-in periods for your deposits and the option to withdraw at any time. 

Zero fees on all Nexo wallet transactions. 
Note: In addition, if you choose to get your interest paid in NEXO Tokens, you can get an additional 2% bonus. This takes the maximum interest rate to 12%. 
How to use Nexo'S Earn on Crypto Tool
Step 1: Log in to the Nexo platform. 
Step 2: Deposit your chosen asset to your Nexo savings wallet. 
Step 3: Once the assets are transferred to your Nexo wallet, it will automatically start earning interest, which will be credited to your account daily. 
The Earn on Crypto feature comes with two different options. The FLEX term allows you to get a daily payout for your crypto, stablecoins, and fiat. Alternatively, you can also opt for a fixed-term deposit – which we cover below.
Nexo Fixed Term Deposits 
Recently, Nexo introduced a Fixed Term functionality that allows you to earn interest on assets for a specific period. This feature is more suitable for those who are investing in cryptocurrencies with a focus on the long-term. 
You can get up to 8% interest on cryptocurrencies and 12% on your fiat. 
As you can imagine, the main difference here is that your deposits are sized for a specific duration – ranging from one to three months. 
Although the interest will be compounded daily, you will receive the collective interest earned for the duration of the term only at the end of the period. However, you can see how much interest you have accumulated through your Nexo dashboard. 
The exact yields you earn will depend on whether you receive interest in NEXO Tokens or the same asset you deposited- as well as your Loyalty Tier. 
At the moment, fixed-term deposits are not available for stablecoins. It is likely that Nexo will extend the duration of its fixed term deposits in the future, based on how this feature is received by users. 
Nexo Crypto Credit Line 
Another notable feature of Nexo is that it allows you to obtain cash by using cryptocurrencies as collateral. These crypto-backed loans provide you with flexibility over a traditional loan, as there is no need to go through credit checks and long waiting periods. Instead, on Nexo, you can get access to instant crypto loans with interest rates starting from just 5.9% APR. 
You can use the money instantly by withdrawing it to your private bank account or using the Nexo debit card – which we will discuss soon in the article. 

The most impressive factor here is that you can obtain loans without having to sell your assets or giving up your ownership. This allows you to continue benefiting from the appreciation of cryptocurrencies while leveraging them for cash to cover any other expenses. 
For example, according to the Nexo loan calculator, Bitcoin investors can take a cash loan of $10,000 by putting up collateral of 0.2826 BTC. Of course, this amount can be different depending on the value of BTC coins at the time of your borrowing. 
Additionally, there are no other hidden fees or minimum monthly repayments. Approvals are automatic and require no credit checks. 
How to Borrow your Nexo Credit Line
To take out a crypto loan with Nexo, here are the steps you need to follow:
Step 1: Create an account on Nexo. 
Step 2: Complete the KYC verification process. You will have to finish this step in order to be eligible for borrowing. 
Step 3: Fund your Nexo wallet with a digital asset. At the time of writing, Nexo offers crypto loans for up to 18 different coins. 
As soon as you add your assets to Nexo, they will appear in your Savings account, allowing you to earn interest on them. 
At the same time, a Credit Line becomes instantly active and available. This amount will change depending on the assets you have deposited. 
Step 4: At this stage, you can readily borrow as little as $50 and as much as $2 million. You are only liable to pay the interest rate on the funds you have drawn down.
You can choose to borrow the entire amount available for credit right away or take the funds in multiple amounts as you need. As long as there are funds in your credit line, you can continue borrowing. 
Step 5: Click on 'Withdraw Loan' to process the payment. Select your preferred withdrawal method from a bank account or a stablecoin wallet. 
You have the option to take out your loan in over 40 fiat currencies that you can send to your bank account located in almost any country. You can also borrow stablecoins, which will be instantly transferred to your Nexo wallet. 
Note: Nexo claims that its crypto lending facility will allow you to save on capital gains taxes, while you still retain ownership of the digital currency. 
How to Manage your Credit line
Once you have opened a credit line with Nexo, it is also crucial that you know how to manage it properly. Nexo gives you full flexibility to choose different digital assets as your collateral.  All you need to do is transfer the asset to your Nexo Credit Line from your Nexo Savings account.
If you have any remaining funds in your Savings wallet, you will be able to earn daily interest on them. If collateral increases in value over time, your credit line will also rise respectively. In other words, this allows you to get more credit. Another alternative is to move the surplus collateral left to your Savings account so that you can make more via passive income. 
In the event that the value of your collateral begins to depreciate, Nexo will send you a reminder through email to pay back your credit or move more collateral to your Credit account. If you do not take any steps at all, Nexo will automatically transfer assets from your Savings account to the Credit Line account. 

In case you do not have sufficient assets in your Savings wallet, Nexo will take small portions of your collateral to start with the automatic loan repayment. These amounts will be small and enough to pay the maintenance margin. 
As such, it will be best to have sufficient funds in your Savings wallet at all times. Otherwise, you might also consider only using a small fraction of your assets to take out a crypto loan – leaving more funds in the Savings wallet. 
This way, you will minimize the risks of losing your collateral and at the same time – earn income on your idle funds. 
How to Repay your Nexo Credit line?
You can repay your crypto loan using cryptocurrencies, stablecoins, or fiat currencies that are available in your Savings wallet. If you don't have sufficient funds, you can top your wallet up with a digital currency or through a bank transfer. 
Once the funds are in your Nexo account, you can perform the repayment. Note that it is entirely up to you to decide whether you want to make a partial repayment or a full repayment, whenever you like. 
Nexo emphasizes that there are no minimum repayment requirements for its crypto loans. You can choose to keep your loan open for up to a year, as long as you have enough collateral to secure your outstanding payments. 
Nexo Card
In addition to its lending and meaning features, the Nexo Card is another impressive venture of the platform. This crypto bank card allows you to spend your cryptocurrencies without having to sell them. 
In simple terms, when you take out a loan, the money will be readily available for you to spend using your Nexo card. 

Unlike conventional bank cards, there are no restrictions on spending limits when using your Nexo Card. You can also use it internationally and is tied to your credit limit – meaning you can spend your funds on purchases without having to withdraw funds from your bank account. 
You can order this card directly through the Nexo platform and manage it using the Nexo mobile app. There are no charges involved in processing transactions nor any foreign exchange fees. 
Nexo Exchange 
Nexo Exchange is one of the latest endeavors of the Nexo ecosystem. The platform enables instant exchanges between the different currencies at the click of a button. You can convert your digital assets to fiat money or trade one cryptocurrency for another. 
Furthermore, the full-fledged exchange is available at your disposal through the Nexo platform or the Nexo wallet app. This also makes it easier for you to buy NEXO Tokens on the go. 
At the moment, Nexo Exchange allows you to swap 75 crypto and fiat pairs on the platform. You can also exchange NEXO with BTC, ETH, and USDT. 
Nexo employs a smart routing system that connects the exchange with multiple cryptocurrency marketplaces simultaneously. This helps to identify the best price and split orders based on the available liquidity. 
This system ensures that Nexo Exchange is always able to provide the best market price available, and there is no price difference between the time of order submission and fulfillment. 
How to Start Using Nexo Exchange 
Here's a quickfire overview of how to use the Nexo Exchange:
Step 1: Open the NexopPlatform on your internet browser or via the Nexo wallet app. 
Step 2: Log into your account, and click on the 'Exchange' tab. 
Step 3: Choose the pair you want to exchange. 
Step 4: Click on the 'Exchange' button to confirm and process the swap instantly. 
Nexo Loyalty Program
As we mentioned earlier, Nexo has a system that puts you in a Loyalty Tier based on the number of NEXO Tokens you hold. 
There are four different levels: namely,  Base, Silver, Gold, and Platinum. The benefits you obtain on the Nexo ecosystem will depend on which tier you are on.
The requirements for each level is as follows: 
Base

– You don't need to have any NEXO Tokens.

Silver

– NEXO Tokens should make up for at least 1% of your portfolio balance. 

Gold

– NEXO Tokens should make up for at least 5% of your portfolio balance. 

Platinum

– At least 10% of your portfolio balance should be composed of NEXO Tokens. 
The more tokens you hold, the better the benefits are. As we covered earlier, this includes reduced interest rates on your loans, higher interests for your stakes, as well as the option to make up to five crypto-withdrawals a month. 
For instance, if you fall within the Base tier, you will have to pay an interest rate of 11.9% on your crypto loans. On the contrary, if you are a Platinum tier holder, your interest rates are significantly reduced to just 5.9%. 
Additionally, holding NEXO Tokens can also get you up to a 2% more on your interest rate via the Savings account. 
In the future, as the utility of NEXO Tokens increases, you are likely to see more options in the Loyalty Tier program. 
Nexo Fees
As we have noted throughout the review, Nexo does not charge you any fees to access its core features. You only have to concern yourself with the interest payments on your crypto loans. 
Additionally, once you have exhausted the number of free withdrawals allotted, you will be charged a small gas fee to process the transaction. 
Nexo Customer Support 
Nexo has an extensive selection of guides in its Help Center, which covers almost every aspect of the many platform features on offer. There are also videos and tutorials that explain how to use Nexo. 
If you need further clarification, you can send an email to Nexo directly or submit a request through the website. The platform is usually swift in responding and is available 24/7. 

However, it is worth mentioning that if you need real-time support from the team, you should use the Live Chat feature. A direct phone line is not mentioned on the website. 
Nexo Security and Regulation 
The Nexo group has established legal entities in different locations around the world, ensuring that it complies with the rules and regulations of the respective jurisdiction. The platform is licensed to carry out its services legally. 
As a regulated entity, Nexo has also taken serious measures to ensure the protection of your funds. Here are some of the steps taken by Nexo to ensure the security of your assets. 
All custodial assets are covered by top-tier insurers. 

Wallets are custodial and safeguarded using military-grade security in Class III vaults through the SOC 2 Type 2 certified BitGo – the only qualified custodian audited and supported by Goldman Sachs. 

Client funds are held in individual multi-signature wallets in cold storage. 

The security management systems are also ISO/IEC compliant – meaning the platform submits itself for regular audits and inspections by CISQ. 

Insurance policy worth $375 million, coming through partnerships with BitGo, Ledger Vault, and other custodians. 
It is important to note that Nexo is not a listed company in the traditional sense. Therefore, it is not obligated to share financial earnings reports with the public. 
That said, until now, there have been no reports of security breaches or concerns regarding the financial standing of the company. Overall, reports and reviews from users are positive. 
Nexo Review: Pros and Cons
To summarize, we will take a look at the strengths and weaknesses of the core products offered on Nexo. 
Pros:
Supports over 40 different currencies as collateral. 

High insurance coverage of $375 million. 

High interest rates on crypto investments. 

Nexo cards manageable through the Nexo wallet app. 

Access to free virtual cards adds to privacy. 

Additional benefits by owning NEXO Tokens. 

Military grade-security. 

No need to pay any fees to avail of any of its services. 
Cons: 
High interest rates on crypto loans if you do not hold any NEXO Tokens. 

In terms of earning income on your cryptocurrency, interest rates can vary significantly depending on your asset. 
Nexo Review: The Bottom Line
Nexo has evolved rapidly in the digital asset service field. Although it started out as a crypto-lending platform, today, it functions more like a crypto bank – allowing you to leverage and safely store your assets. 
It is tapping into the emerging trend of increasing the utility of cryptocurrencies.  After all, what good is it if your digital coins are sat idle in your wallet? This way, you can generate income on your crypto assets without having to cash out. 
Crucially, Nexo gives you access to much higher interest rates compared to traditional savings accounts. In terms of security, the team behind Nexo has in-depth knowledge of loan services on the European continent and makes it a point to comply with legal policies of the respective jurisdictions. 
With the launch of Nexo Exchange, the platform has become a one-stop-shop for all cryptocurrency demands. The platform is rolling out exciting features that are likely to further expand its usability. 
In summary, what Nexo offers is attractive across all fronts. Whether you are simply looking to store your digital assets or generate regular income, Nexo ticks all of the right boxes. 
Nexo - Multi-Purpose Cryptocurrency Platform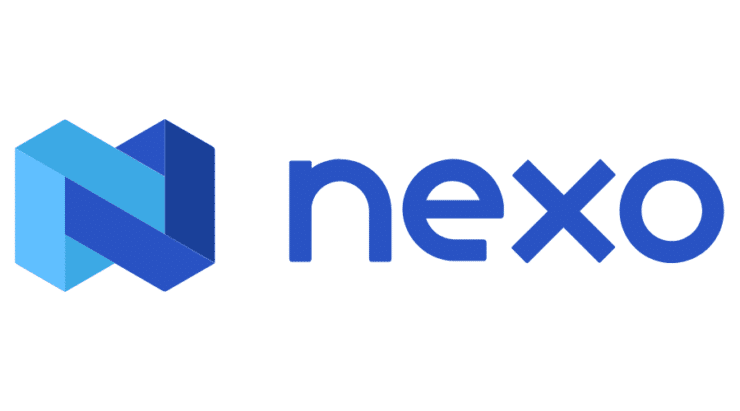 Earn interest of upto 12% per year on crypto and fiat deposits
Borrow fiat money in exchange for a crypto security deposit
Nexo debit card and exchange services
Great reputation, top-tier security, and insurance in place