Decentralized Finance (DeFi) is the fusion of traditional banking services with decentralized technologies like blockchain. DeFi may also be called Open Finance due to its inclusive format. It is important to note that the DeFi community is committed to creating alternatives to every financial service currently available. These services include items such as savings and checking accounts, loans, asset trading, insurance, and more.

Decentralized Finance (DeFi) Significance
DeFi continues to play an important role in the development of the financial sector for many reasons. First, DeFi expands the functionality and availability of money. Since all you need to participate in the DeFi sector is a smartphone, there is huge potential for the expansion of the global economy. Consequently, analysts consider this sector to be one of the most important ones in the crypto space at present.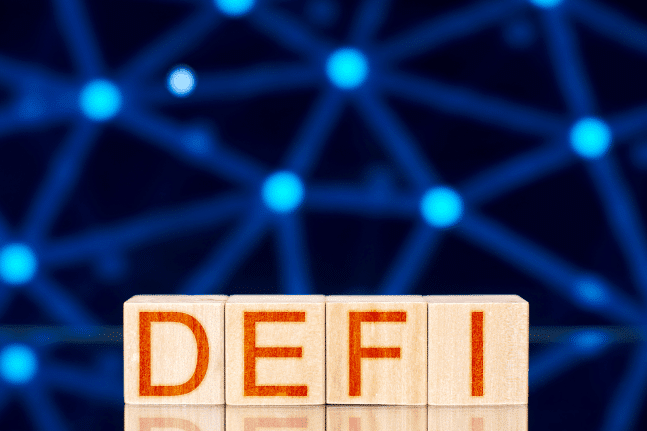 This commitment to developing the DeFi ecosystem is easy to understand. It is important to note that DeFi is the fastest growing sector in the blockchain. According to the latest reports, DEFI tokens consistently outperform their peers. Besides, since this time represents the beginning of this stage of integration, the market now has a unique opportunity to see an entirely new heyday of the industry.

Decentralized Applications (dApps)
DeFi relies heavily on Dapps. To understand the power of DeFi, you need to understand the concept of Dapps. Dapps are programs designed to run on decentralized networks. These networks can be blockchains, Tor networks, or distributed ledger technologies (DLT). A key component of these protocols is their decentralized nature. There are no central bodies, corporations, or agencies that oversee and approve the business functions of these applications.

Dapps require very little human intervention. Instead, these platforms integrate advanced smart contracts to optimize their business systems. Smart contracts are pre-programmed protocols that run when you receive cryptocurrency to your address. It's important to note that smart contracts can perform a wide variety of tasks, from client approval to making payments.

In Conclusion
As the main systems of our society transform decentralization, the demand for DeFi Dapps will increase in the future. These next-generation applications continue to remarkably disrupt existing business systems.
Broker
Benefits
Min Deposit
Score
Visit Broker
Share with other traders!