The euro kicks off the week on a high note as it gains strength, thanks to the recent remarks made by Federal Reserve Chair Jerome Powell that have led to a revision in interest rate expectations towards a more dovish stance. This shift in sentiment has diminished the likelihood of a 25 basis point rate hike in June. Meanwhile, European Central Bank (ECB) officials continue to follow their hawkish path, creating an intriguing dynamic in the financial markets.
German Data Takes Center Stage
All eyes turn towards Germany, the eurozone's economic powerhouse, as its data becomes the primary driver of market sentiment within the region. Being frequently used as a proxy for the broader EU, Germany's economic indicators, including manufacturing output, consumer sentiment, and employment figures, carry significant weight in gauging the overall health of the eurozone economy. The market will be keenly monitoring these figures for any signs of strength or weakness that could impact the euro's trajectory.
Despite the euro's current momentum, the United States continues to hold the limelight due to its data-dependent nature. Traders are keeping a keen eye on the Core Personal Consumption Expenditures (PCE) index, which holds a special place in the heart of the Federal Reserve as its preferred measure of inflation. Any unexpected divergence from market expectations in this crucial inflation gauge could challenge Friday's comments from Powell and potentially sway market sentiment.
Additionally, the release of US Gross Domestic Product (GDP) figures will offer insights into the nation's economic growth trajectory, providing further direction for traders.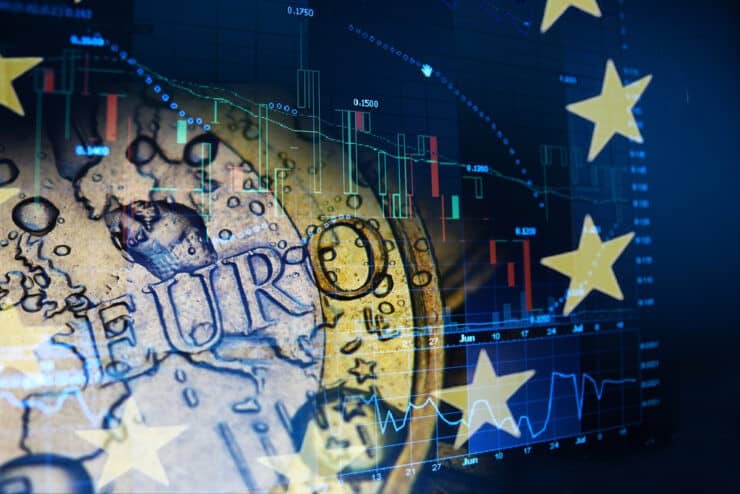 Debt Ceiling Talks Impact Safe-Haven Status as Euro Gains Appeal
The ongoing negotiations surrounding the US debt ceiling have significantly diminished the safe-haven appeal of the US dollar, making the euro an enticing alternative for investors. As talks progress toward a successful resolution, the greenback's shine may continue to fade, playing into the hands of the euro. The outcome of these deliberations will undoubtedly shape market sentiment and drive currency movements throughout the week.
Broker
Benefits
Min Deposit
Score
Visit Broker