Inflation in the euro area just can't seem to shake off its stickiness, making headlines once again with the finalized data for April. The numbers revealed a slight uptick in the headline print compared to the same period last year. However, when we removed the more volatile price items like food and fuel to get a clearer picture, we saw a tiny drop from 5.7% to 5.6%.
However, month-on-month (MoM) inflation showed signs of moving in the right direction, with 0.6% price growth. Though not a huge number, it's not negligible, especially when compared to the previous month's 0.9%.
EUR/USD Maintains a Downward Trajectory
Now, to the EUR/USD currency pair, which took a bit of a tumble after the final inflation data came out. The pair has been going downhill for a while now as pressure keeps piling up due to the whole US debt ceiling situation. No wonder the dollar has picked up a rather sizeable bid, flaunting its safe-haven qualities while the deadline looms.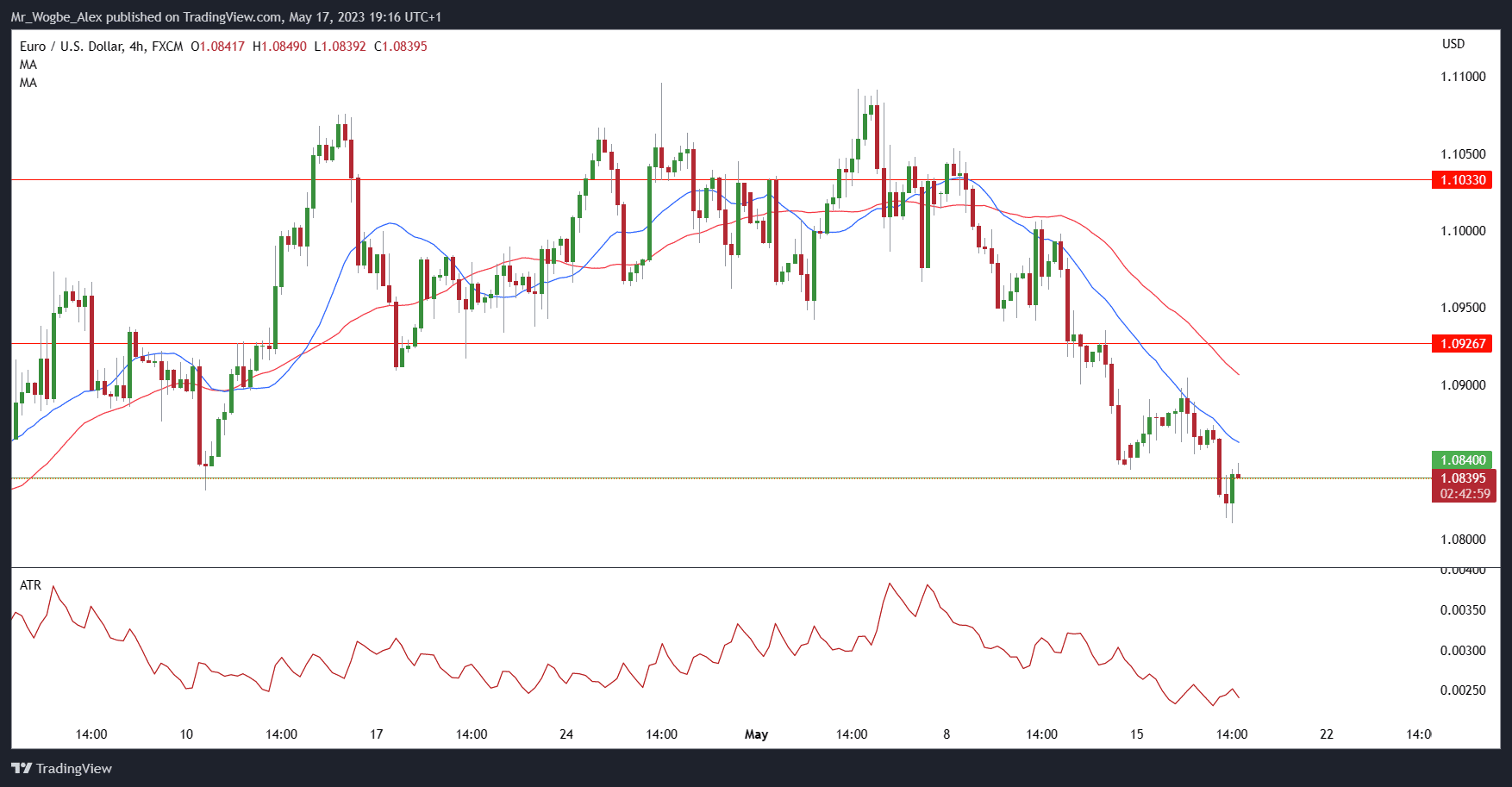 But wait, there's more! Another bearish influence weighing on the EUR/USD pair is the recent hawkish speech by the Federal Reserve. It turns out that the University of Michigan consumer sentiment survey revealed higher long-run inflation expectations among US citizens, and the Fed wasn't too thrilled about that. However, let's not get too carried away with the drama because weaker manufacturing data from America's east coast suggests that the overall economic picture is a mixed bag.
Weak Chinese Economic Trade Data and Inflation Figures Exerts Additional Pressure on the Euro
In other related news, weak Chinese import and export data, along with disappointing inflation figures, have cast a shadow on the positive economic influence anticipated from the grand reopening. China, being a major trading partner with the EU, holds significant sway over the euro. So, when China's economic engine sputters a bit, it's only natural for the euro to feel the weight of that weakness.
All in all, the euro finds itself facing challenges on multiple fronts, including stubborn inflation, US debt ceiling uncertainties, and China's economic woes.
Broker
Benefits
Min Deposit
Score
Visit Broker