Bitcoin, the leading cryptocurrency, has been on a solid uptrend in the past week, reaching $28,500 and gaining nearly 30% in value. This impressive performance has also influenced the sentiment of investors and traders, who are becoming more optimistic and confident about the future of the digital asset.
According to the Bitcoin Fear and Greed Index, a metric that measures the emotions and sentiments of market participants based on various indicators such as volatility, volume, social media activity, and surveys, the current level of greed is 66. This is the highest level since mid-November 2021, when bitcoin hit its all-time high of $69,000.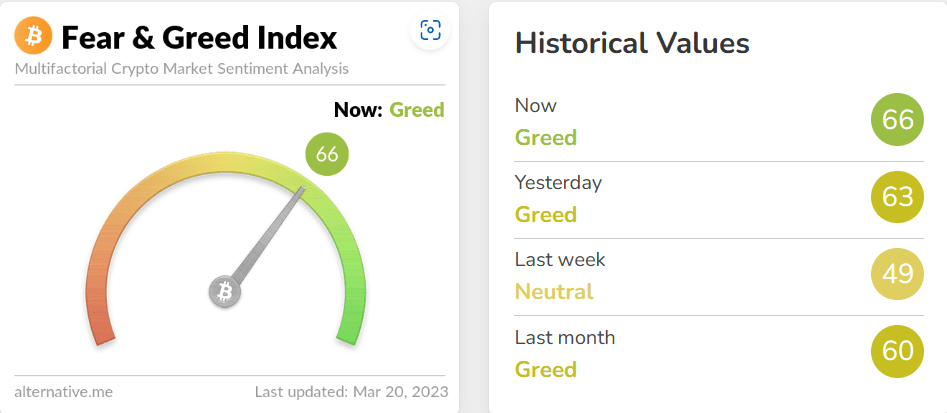 The index ranges from 0 to 100, where 0 indicates extreme fear and 100 indicates extreme greed. The index creators argue that extreme fear can be a sign of undervaluation and a buying opportunity, while extreme greed can be a sign of overvaluation and a correction risk.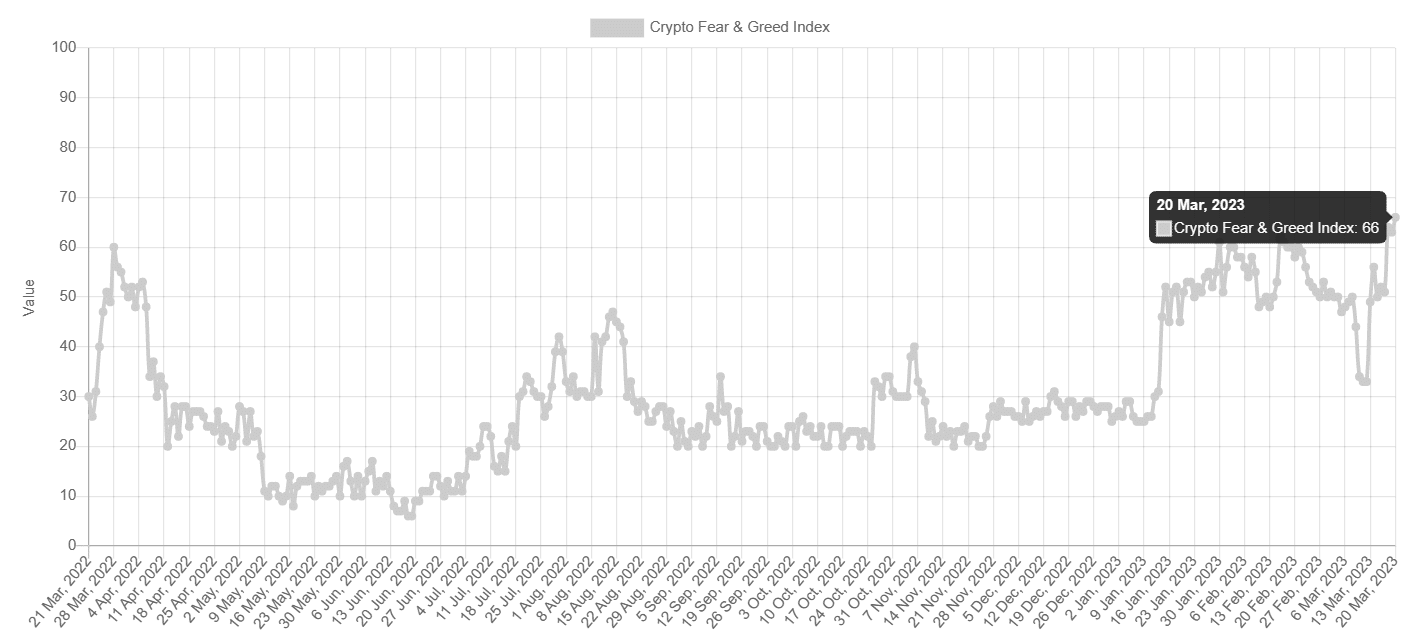 Some crypto enthusiasts believe that the recent rally signals the end of the bear market that lasted for most of 2022. They also expect BTC to benefit from the potential instability in the traditional financial system amid a looming banking crisis.
Challenges Stil Lay Ahead for Bitcoin
Bitcoin still faces some challenges in the near future. The US Federal Reserve is expected to announce its decision on interest rates on March 22, which could have a significant impact on the price movements of bitcoin. On previous occasions, higher interest rates have caused bitcoin to drop sharply as investors sought safer assets.
Therefore, it remains to be seen whether bitcoin can sustain its bullish momentum or face a reversal due to external factors or internal dynamics.
Broker
Benefits
Min Deposit
Score
Visit Broker