In a bid to weather the storm of intensifying regulatory scrutiny in the United States, Binance.US and its trailblazing founder, Changpeng Zhao, affectionately known as CZ, have embarked on a daring quest to reduce CZ's stake in the company. This strategic move comes as US federal regulators turn up the heat on the exchange, seeking to hold it accountable for alleged non-compliance with financial regulations. But CZ, the fearless captain of this ship, remains undeterred.
Sources in the know reveal that CZ, the majority owner of Binance.US, has been on a mission to trim his stake in the US-based exchange since the heady days of last summer. The motive behind this shrewd maneuver is rooted in the fear that CZ's towering presence might hinder Binance.US from obtaining the specific regulatory licenses necessary to navigate the treacherous waters of the US market.
CFTC Launches Offensive Against Binance.US and CZ
Alas, the regulatory storm Binance and CZ find themselves in shows no signs of abating. The Commodity Futures Trading Commission (CFTC) took aim at the exchange in March, launching a lawsuit that shook the very foundations of the cryptocurrency world.
According to the CFTC, Binance and CZ allegedly orchestrated an "illegal" exchange operation, cloaking themselves in a "sham" compliance program. Accusations of regulatory arbitrage were thrown around like verbal cannonballs, suggesting that Binance cunningly evaded US law to pocket substantial commercial gains.
Unfazed by the assault, Binance staunchly defended its position, boldly declaring compliance with regulatory standards and brandishing a robust risk and compliance approach. Nevertheless, whispers in the corridors of Binance.US reveal that the top brass is acutely aware of the precarious situation. Thus, they have hatched a plan to reduce CZ's stake and influence within the company, ensuring that the regulatory headwinds do not blow them off course.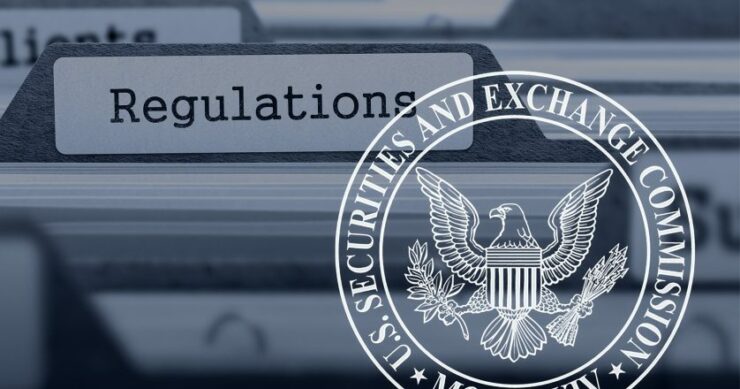 The SEC Is Going After Other US-Based Exchanges
But Binance.US is not alone in this treacherous journey. The Securities and Exchange Commission (SEC) has set its sights on other American-based crypto exchanges, dragging them into the realm of stringent regulations occupied by the hulking giants of banking and stock brokerages. This has triggered an exodus from the US, with industry heavyweights such as Coinbase, Gemini, Ripple, and Galaxy Digital contemplating a strategic retreat to offshore havens away from the prying eyes of the SEC.
Broker
Benefits
Min Deposit
Score
Visit Broker