In a day filled with financial upheaval, the US dollar and Japanese yen stood tall as the ultimate champions, flexing their muscles as safe haven currencies in the face of mounting uncertainty. Meanwhile, the Australian and New Zealand dollars found themselves on the losing side of the ring, struggling to keep up with the pace. With a 0.6% surge in the past 24 hours, the DXY Dollar Index marked its territory, boasting its best performance since March 15, leaving other major currencies in its dust.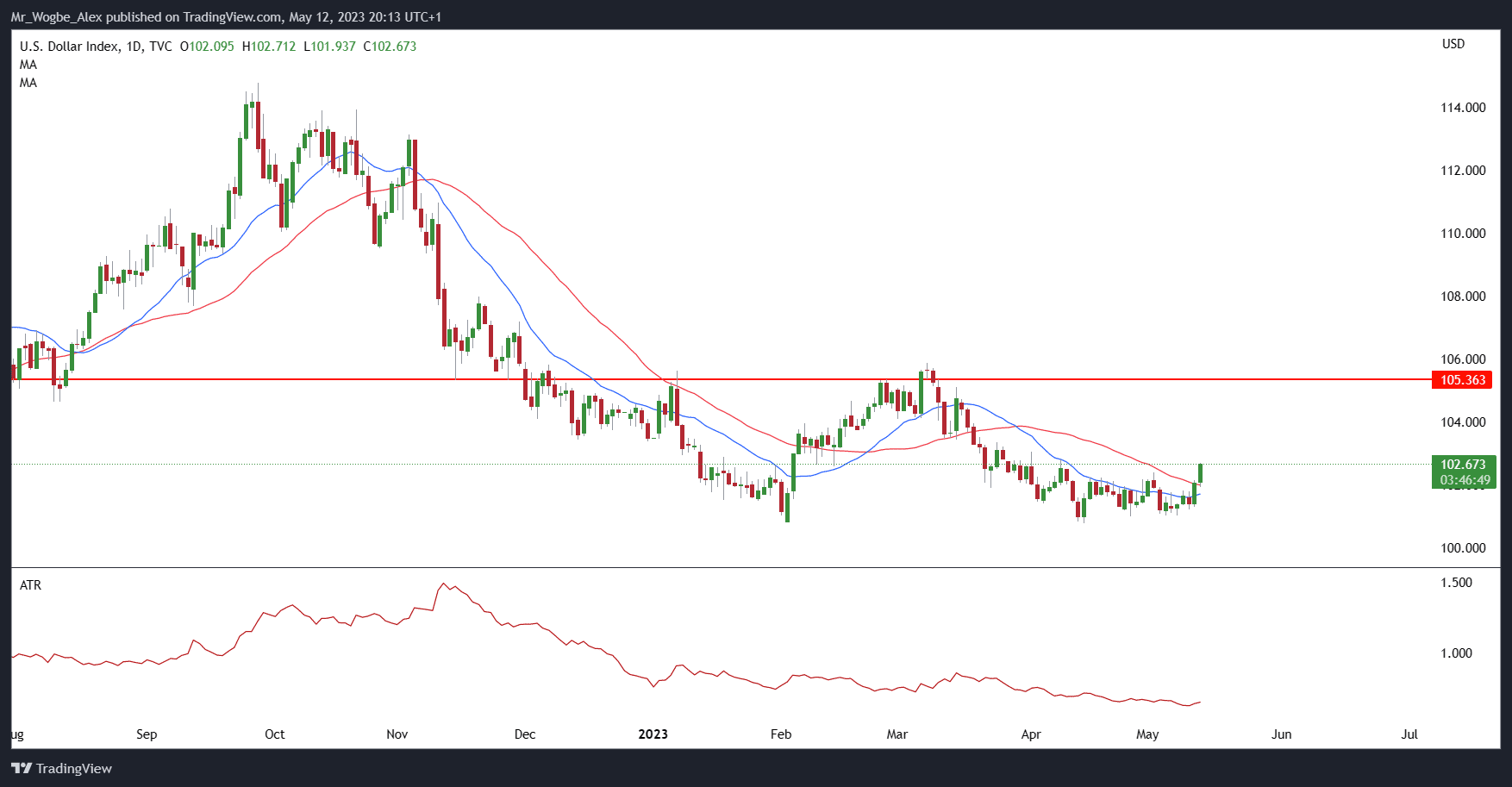 Last week's revelation of 264,000 jobless claims in the United States sent shockwaves through the financial arena. This staggering figure not only represents a disheartening 9% increase from the previous reading but also serves as a loud alarm bell, indicating potential cracks in the seemingly impervious labor market. Despite the Federal Reserve's vigorous attempts at tightening monetary policy, this unexpected turn of events has analysts pondering the durability of the job market's resilience.
While the S&P 500 reluctantly ended Thursday on a downward trajectory, tech stocks displayed unwavering fortitude. Among the tech crusaders, Alphabet Inc., the parent company of Google, stole the spotlight with its jaw-dropping demonstration of AI prowess and visionary ambitions. Investors, donning their capes of enthusiasm, cheered on this technological marvel, providing a glimmer of hope amidst the economic gloom.
Nevertheless, the nerves of market participants remained taut as a highwire act, leading them to flock to the trusted embrace of Treasury bonds. Bond yields swooned while prices soared, in a ballet of financial apprehension.
Safe Haven Assets Rule this Week
As we navigate these treacherous financial waters, it behooves investors to remain vigilant and stay abreast of market developments. A shrewd approach is the order of the day, as safe-haven assets bask in the glow of their desirability amidst the ever-evolving global economic landscape. Remember, knowledge is the ultimate superhero cape in this thrilling world of finance, where uncertainty runs rampant.
Broker
Benefits
Min Deposit
Score
Visit Broker