After launching support for Tether gold last week, Alex Mashinsky announced Celsius plans to list more tokenized commodities.
Alex Mashinsky, chief executive of pioneering decentralized finance, or DeFi, platform Celsius, and inventor of the voice-over-internet protocol, or VOIP, addressed the platform 's recent implementation of support for Tether Gold or XAU recently in the news.
Mashinksy identified its tokenized gold support as offering users a bridge from the fiat currency to uncorrelated and decentralized assets.
Celsius Sets Precedent With Gold Backing
"Gold is gaining value in gold for the first time in history," Mashinsky said. "We 're giving you a little nugget of gold every week on top of the gold you already own, in gold." "That's never been in history," he said. "You had expenses any time you bought gold, you had storage fees and insurance costs, or fund charge-fees, on fee, on cost.
With the introduction of gold, Machinsky said that Celsius now provides support for a non-correlated asset that is secure and offers a bridge to consumers who may not yet be interested in crypto assets but are interested in getting out of fiat currency and uncorrelated non-correlated assets.
"In their local currency, most citizens have almost 100 percent of their assets denominated. So they've got real estate, they've got shares, stock and whatever, "he said.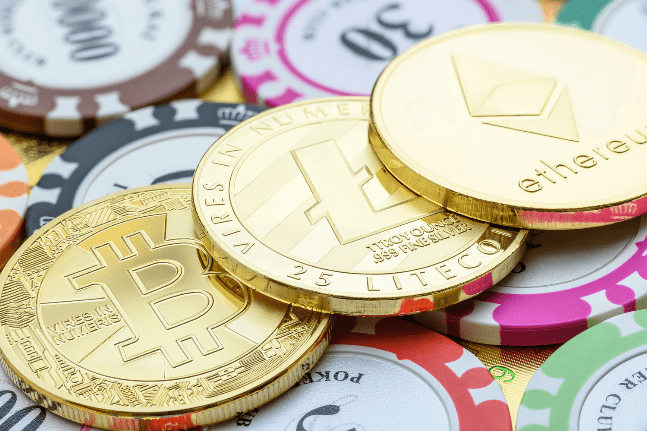 "They're keeping all those stuff in one basket, they're just not aware that it's one basket. We either have zero or close to zero uncorrelated assets."
"I think everyone would have two to five percent of their portfolio as debasement insurance in [non-correlated assets], "he said.
Celsius to Boost Commodity Offerings
Looking ahead, Mashinsky said Celsius wants to add support for other non-correlated tokenized assets and commodities.
"I want to add silver, maybe even a few resources if we can tokenize them and generate yield. We need the unique blend of non-correlation and yield, and I think if we have a reasonably large portfolio that will encourage many more people to enter, "he added.
He ends by saying: "Most of them don't yet know they are on the market for digital assets, but I think this is an advantage for us."
Broker
Benefits
Min Deposit
Score
Visit Broker