The online gaming industry has evolved a long way from the '70s when packet-based computer networking was invented. Over the years, fast forward to the 90s, several gaming platforms have tried to give a facelift to the well-known gaming industry. With several innovations down the block, Fairspin.io which is a Blockchain-based casino platform is a groundbreaking innovation that gives the user a quintessential casino experience while maintaining transparency.
Game technicians believe that Blockchain can change the world of games on the Internet. Firstly, there is clarity about what is happening on the backend in order to lead to a completely unaffected betting outcome. Secondly, Blockchain-based Internet trust was invented to increase user safety and eliminate all types of fraud.
What Is Fairspin.io?
Fairspin, a subsidiary of Tech core Holding B.V., is an application based on innovative technologies from True Play. It offers its players a reliable and proven betting platform based on the Blockchain solution. Formerly known as fair play, it is regulated by the Curacao gaming license and works in partnership with leading gaming technologies such as NetEnt, Microgaming, Spinomenal and others.
Honesty Control allows you to record every transaction on the platform through a smart contract and can be monitored through Etherscan. It also displays winnings and payouts of users on its blockchain, while maintaining user privacy. After creating a user account, Fairspin.io accepts Bitcoins (BTC) and Ethereum (ETH) as deposit funds. Later it will be converted to TPLAY tokens equal to ERC-20; It is specifically designed for gaming transactions. One thousand TPLAY tokens equal 1 ETH.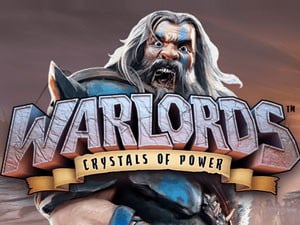 Why Fairspin.io?
Fairspin has a multilingual platform, available in 8 major languages of the world. Unlike other online casino gaming platforms, which record the results of bets on their servers, each bet is stored on the blockchain.
Security of User Information and Safety of Funds
Fairspin has a built-in honesty control that allows users to determine the outcome of each game on the blockchain.
Instant withdrawal of funds from the platform to cryptocurrency, without commissions, without hidden fees. It is trustworthy since the financial situation of the casino is most often publicly reflected on the blockchain. Fairspin offers a reward to a new user, providing up to 200% of the bonus on deposits made.
Users have the advantage of choice, as Fairspin offers a wide range of first-class casino games. Numerous games are also available on the platform, such as slots, roulette, card games, video poker, lottery and much more. Fairspin also provides its users with real situations so that they can compete in tournaments with people, in place of bots.
Fairspin – a dynamic, fast-growing platform, in 2019; has updated its site with new gaming features.
Broker
Benefits
Min Deposit
Score
Visit Broker
Share with other traders!