After the recovery of one of the biggest loots in Bitcoin history by the US Department of Justice (DOJ), several commentators have voiced their opinions on how the recovered BTC fortune should get distributed.
A recent Bloomberg report shows that the DOJ has received numerous filings by individuals laying claim to the recovered loot from the 2016 Bitfinex hack after it revealed plans to establish court proceedings for victims involved in the hack.
David Silver, a lawyer who specializes in financial and crypto-related fraud, told Bloomberg about the numerous filings received by the DOJ, noting:
"The world has changed dramatically since 2016, and everyone is going to lay claim to this newfound bag of Bitcoins."
Not surprisingly, Bitfinex is among the long list of those laying claim to the recovered BTC. The giant exchange recently argued that it had fully settled all affected users shortly after the hack.
The hack, which saw the perpetrators make away with 119,000 BTC from Bitfinex in 2016, cost the exchange about 30% of all users. To compensate its users, Bitfinex created and issued the BFX coins to customers, with one BFX for every $1 lost. Users could then trade the BFX token for a dollar equivalent and withdraw the equivalent of the company's stock.
Bitfinex also created a Recovery Right Token (RRT), which allowed users who converted their BFX coins to the company's shares to lay claim to the stolen BTC if they were ever recovered.
That said, the giant exchange recently revealed that it had 30 million RET tokens outstanding from the exercise. With a ratio of RRT to $1, Bitfinex owes its RRT holders $30 million.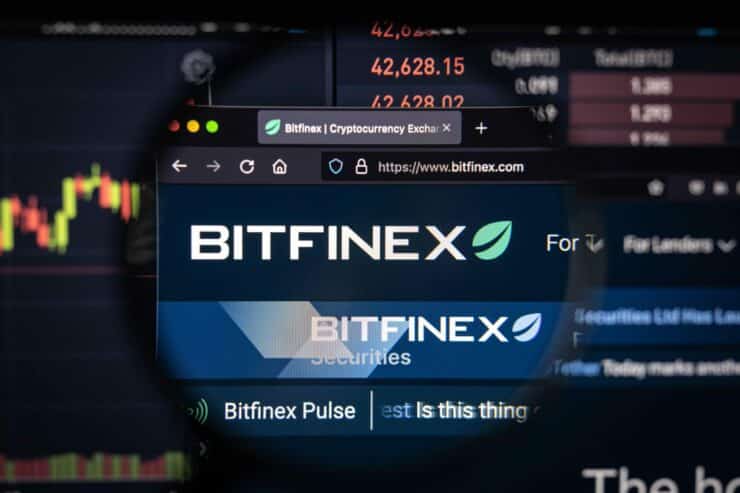 Bitfinex to Work with US Department of Justice on Recovered Asset Distribution
In an official statement released on Tuesday, the exchange asserted that it would ensure that it would strengthen its rights to the recovered crypto assets, noting:
"Bitfinex will work with the DOJ and follow appropriate legal processes to establish our rights to a return of the stolen Bitcoin."
However, many customers have expressed displeasure with Bitfinex getting rights to the recovered assets, given how exponentially the crypto asset has appreciated since it got stolen.
With the entire arguments going wound, former assistant US Attorney Kellen Dwyer has asserted that the legal process involved could take several years before reaching a consensus.
Broker
Benefits
Min Deposit
Score
Visit Broker
Share with other traders!