The Basic Attention Token (BAT) price has today increased by 2.73%. Also, further examining this market reveals that more can still be expected from it. This is because price action in this market still looks favorably positioned for more possible upside price moves.
Basic Attention Token Analysis Data:
BAT value now: $0.2827
BAT Protocol Market Cap: $419,290,373
Basic Attention Token Moving Supply: 1,488,058,370
BAT Total Supply: 1,500,000,000
Basic Attention Token CoinMarketCap ranking: 96
Major Price Levels:
Top: $0.2827, $0.2877, and $0.2917
Base: $0.2800, $0.2782, and $0.2762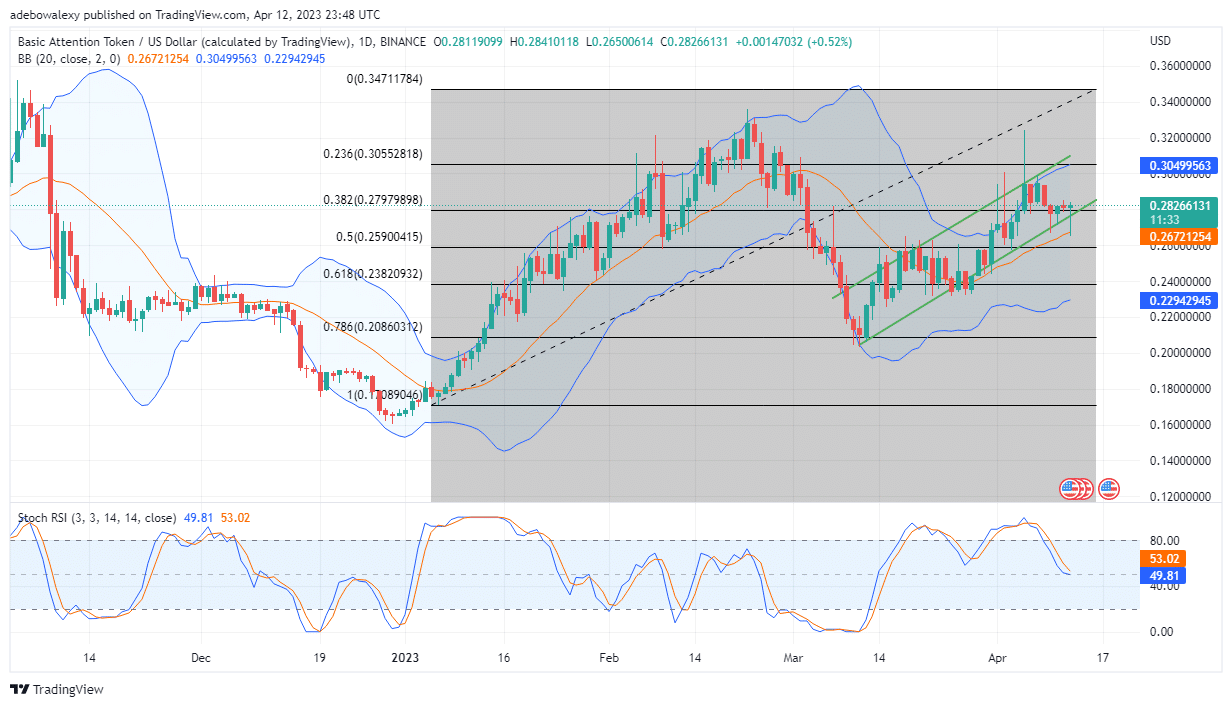 Basic Attention Token (BAT) Price Action May Still Be Up for More Upside Moves
On the BATUSD daily chart, price action seems to have found strong support above the Fibonacci Retracement level of 38.20. This is because it appears that downward forces have been acting on price action but couldn't bring it below that support level. Furthermore, the lines of the Relative Strength Index (RSI) seem to be approaching each other for a bullish crossover near level 50 of the indicator. Meanwhile, price action remains above the middle limit of the Bollinger Bands indicator. And by implication, this suggests that upside momentum may grow stronger, which will subsequently lead to a bullish crossover in the RSI. Consequently, this suggests that upside possibilities are still around in this market.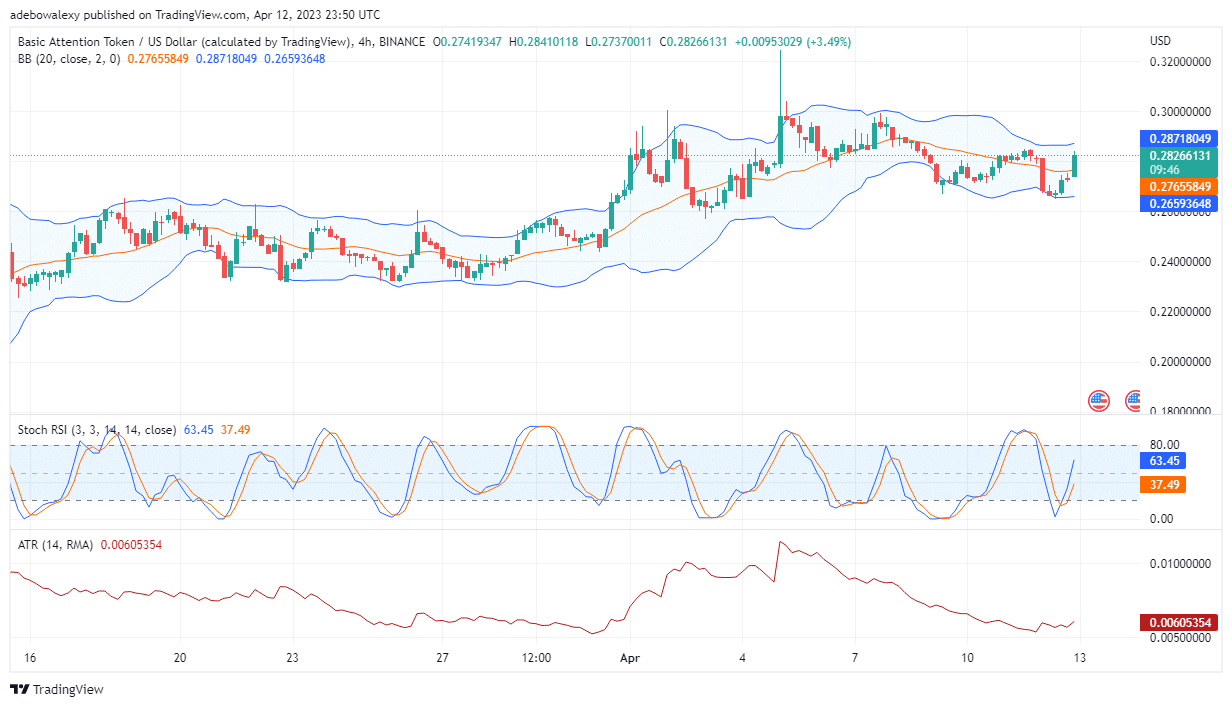 Basic Attention Token (BAT) Price Action Keeps Retracing Higher
The last price candle on the BATUSD 4-hour market shows that bulls are very active in this market. This is portrayed as a long price candle breaking through the middle limit of the Bollinger Bands to the upside. Also, the RSI indicator is showing that buyers are rapidly picking up momentum, as the lines of this indicator ramp up towards the overbought region of the indicator. Likewise, the Average True Range (ATR) indicator line is now pointing that price action is in an uptrend. This could be seen as the terminal point of this indicator line is pointing upwards to indicate the market's trend. Therefore, traders can expect to see the price of the Basic Attention Token rise to the $0.2950 mark.
Broker
Benefits
Min Deposit
Score
Visit Broker