Service for copy trading. Our Algo automatically opens and closes trades.
The L2T Algo provides highly profitable signals with minimal risk.
24/7 cryptocurrency trading. While you sleep, we trade.
10 minute setup with substantial advantages. The manual is provided with the purchase.
79% Success rate. Our outcomes will excite you.
Up to 70 trades per month. There are more than 5 pairs available.
Monthly subscriptions begin at £58.

In the ever-evolving landscape of investment options, the choice between riding the waves of crypto market volatility and parking your cash in a traditional savings account can be pivotal. While the dichotomy might seem simplistic, it's a conundrum that resonates with many investors seeking avenues to nurture their wealth over the long term.
Here, we'll delve into the nuances of traditional savings accounts versus crypto savings accounts, shedding light on the inherent benefits and risks each option offers.
Traditional Savings Accounts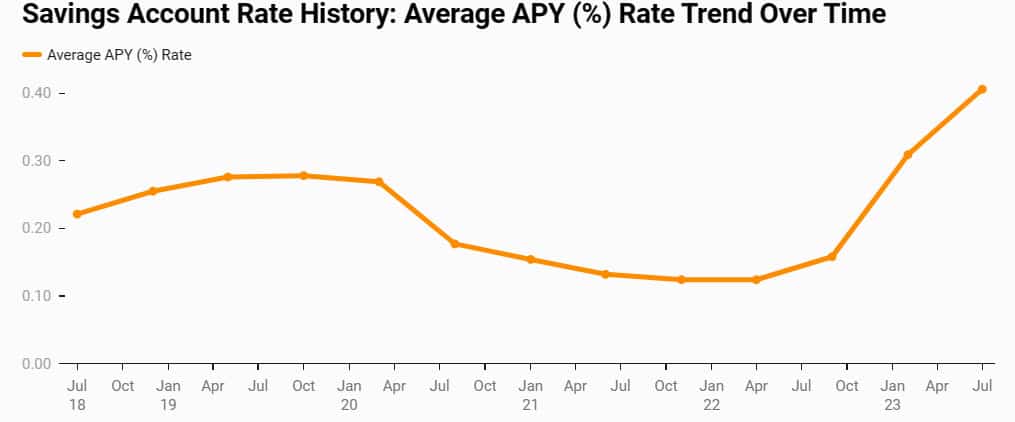 Traditional savings accounts, anchored within the framework of established financial institutions like banks and credit unions, exude an aura of reliability. These accounts present a safe haven for your funds, bolstered by deposit insurance that cushions your savings up to $250,000.
The returns might be modest, often lagging behind inflation rates, yet the allure lies in their stability. A traditional savings account is akin to a trusted companion for safeguarding surplus cash, creating emergency funds, or gearing up for short-term aspirations.
Crypto Savings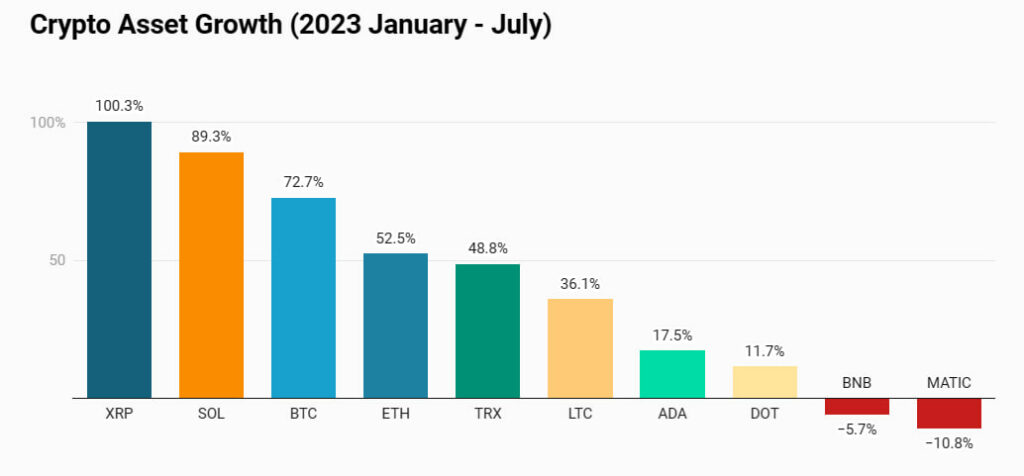 Contrastingly, the realm of crypto savings accounts emerges from the dynamic world of cryptocurrencies, orchestrated by cryptocurrency exchanges and centralized crypto platforms. These accounts aren't just repositories; they're engines of opportunity, allowing investors to reap returns on their crypto deposits. By lending out these deposits to others on the platform, akin to traditional banks, crypto exchanges fuel the prospect of significantly higher interest rates than their conventional counterparts.
But brace yourself, for here, the high-reward narrative is inextricably intertwined with high risk and volatility. Cryptocurrencies have etched their journey through meteoric ascents and perilous descents, with instances of gut-wrenching drops coined "crypto winters." It's a domain where impressive long-term growth often dances in tandem with heart-stopping plunges.
Balancing Risk and Reward: What to Keep in Mind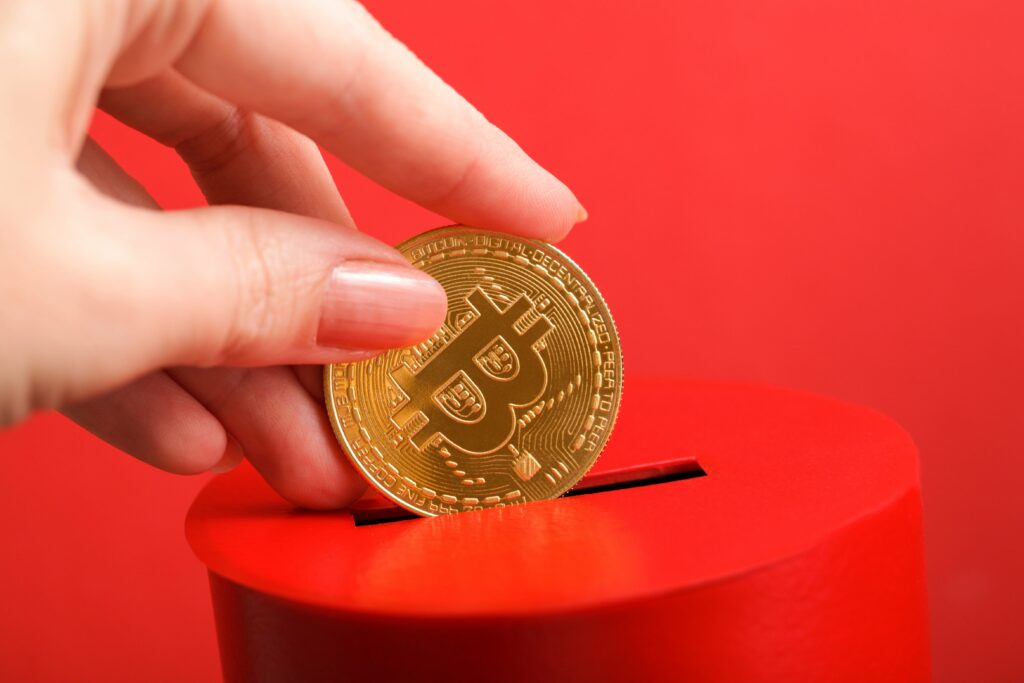 As you weigh the scales of choice, consider a compass guided by risk tolerance, investment goals, and your investment horizon.
If you're one to err on the side of caution, traditional savings accounts offer a haven with minimal risk. Your capital finds shelter under the protective umbrella of insurance, ensuring a steady, albeit modest, return. However, should you decide to venture into the realm of cryptocurrencies, brace yourself for a rollercoaster ride of extreme price fluctuations. Diversity in your crypto portfolio becomes the compass to mitigate such tempestuous waters.
Is your compass set on capital growth? Are you aiming to nurture wealth, secure retirement, or build reserves for education or real estate pursuits? If preservation is your guiding star, the security of a traditional savings account could be your harbor.
On the flip side, should growth be your North Star, the potential for high returns that crypto assets promise might beckon alluringly. That said, while short-term volatility might unnerve, some view Bitcoin as a lighthouse of value, insulated from the tides of traditional markets.
Time frames paint the backdrop against which your risk tolerance plays out. A longer investment horizon allows for bolder risk-taking, underpinned by the resilience to rebound from potential losses. The crypto realm offers a tantalizing proposition – short-term volatility is countered by the promise of substantial long-term gains. The "hodl" strategy, synonymous with steadfast holding, has yielded laurels for many, aligning with the "Blockchain Believers" philosophy advocating patient, long-term crypto investment.
Yet, the alluring path of timing the market's crests and troughs, akin to a sailor riding favorable winds, can be equally enticing. This, however, is akin to a voyage into the unpredictable, embracing an element of gambling that may not resonate with those seeking the security of a savings account.
Concluding Thoughts: Your Financial Compass
In the realm of crypto vs. traditional savings, the compass to navigate lies in comprehending your financial objectives, risk tolerance, and investment time frame. These two paradigms can coexist harmoniously within your financial strategy, each serving a distinct purpose molded by your unique circumstances and aspirations.
Whether you're drawn to the stability of traditional savings or tempted by the allure of crypto's potential, remember that the world of finance is as much about exploration as it is about stability. As you weigh the options, envision your financial voyage, where your chosen compass guides you through the volatility, delivering you to the shores of your financial goals.
In the interplay of risk and reward, traditional savings and crypto savings invite you to chart your course, harnessing their individual strengths as you voyage toward your financial horizon.
Broker
Benefits
Min Deposit
Score
Visit Broker