On Tuesday, the dollar fell by 0.36% to 102.08 against a basket of currencies as investors remained cautious ahead of the release of the Consumer Price Index (CPI) data.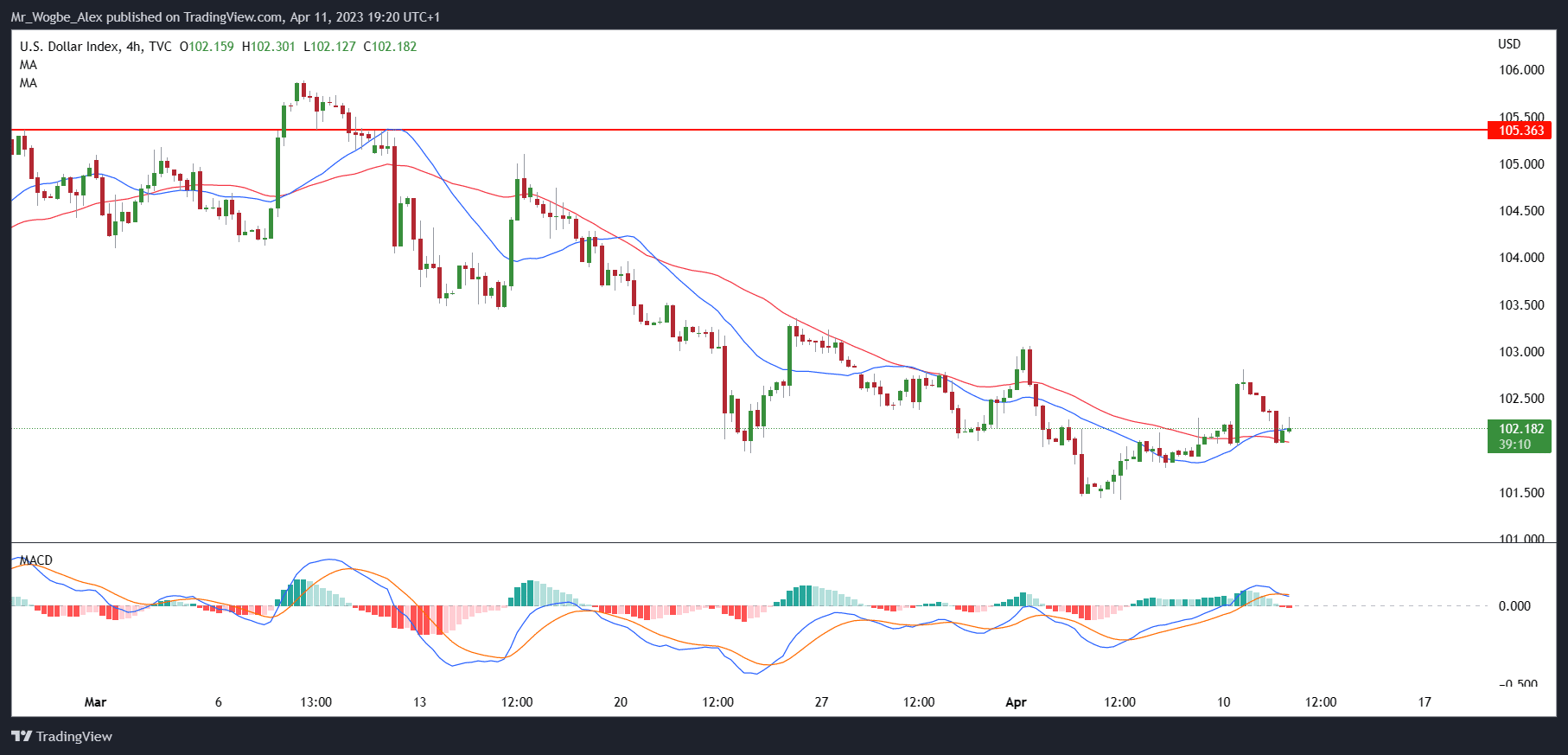 This data is expected to reveal a 0.2% rise in headline inflation in March, while core inflation is predicted to rise by 0.4%. Investors are hoping that these figures will provide further insight into whether or not price pressures are easing and what impact this will have on the Federal Reserve's interest rate hike plans.
Federal Reserve's Hike Plans
All eyes are on the Federal Reserve, as investors eagerly await its decision on whether to increase interest rates. The Fed is expected to raise rates by 25 basis points at its meeting on May 2-3 before pausing in June. This decision follows the release of strong job data last Friday, which showed that employers had added 236,000 jobs and the unemployment rate had fallen to 3.5%. This has led investors to believe that the central bank will complete one more rate hike before pausing.
Despite the expected recession, markets are still pricing in a Fed rate cut by year-end. However, Fed officials have stressed the need to keep rates high to bring down inflation. As such, investors are closely watching the CPI data to gauge how price pressures will affect the Fed's interest rate hike plans.
The Euro and European Bond Yields
On Tuesday, the euro gained 0.52% to $1.0918, while European bond yields rose, bolstering the currency's position. According to Simon Harvey, Head of FX Analysis at Monex Europe, algorithms trading currencies based on the difference between European and US rates may have sold euros for dollars when US Treasury yields rose after the jobs data, while European bond markets were closed.
All Eyes on CPI Data for Clues on the Dollar
Investors and analysts are closely monitoring the release of the CPI data, which is expected to provide insights into the current state of inflation and the impact it will have on the Federal Reserve's interest rate hike plans. The US economy may be showing some signs of weakness, but the strong job data has given investors some confidence that the Fed will complete one more rate hike before pausing.
Broker
Benefits
Min Deposit
Score
Visit Broker