NOTE: This interview was done several years ago and it is part of the content of the book, "Unlock Your Potential With the Realities of Trading." It is thus reproduced here, for the benefit of our readers.

Trading is Ideal for a Woman
Women can be, and are, great traders as well. They certainly have admirable qualities that can also help them in trading. There's no level of success in trading that isn't attainable by women. I foresee that the number of women in trading will increase geometrically.

The purpose of the interview you're about to read is to encourage women to come out of their comfort zone and embark on their journey towards real financial freedom. N. Hayes is just a woman like you (or your wife, mom, sister and aunt). But she's taken a noble decision – to be a successful trader. It's a wonderful privilege for me to present this interview with her to you. Here we go: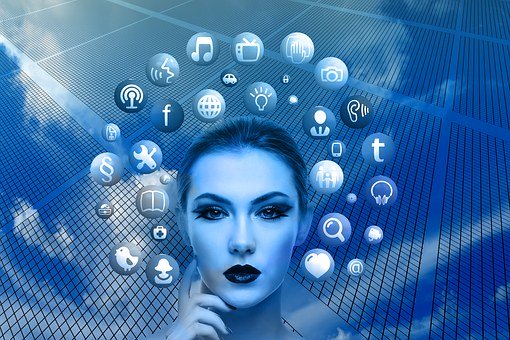 Azeez: Please introduce yourself.

N. Hayes: Hi everyone, my name is N. Hayes, but most people call me N. I am currently living in Europe and I have been trading forex for more than a year now. Before being a trader, I worked in the hospitality industry, in the Human Resources Department. I enjoyed it very much but I am definitely enjoying Forex more. Trading started out as just a hobby to pass the time and it has now become my full time job and I love it. Travelling is one of my favourite pastimes, other than reading, cooking, gardening, watching movies and TV series. Currently, I am looking at expanding my career by taking a full ten-month intense course in Money Management, Psychology of Trading, Forex Foundation, etc. My goal is to help others get started in trading and to share my knowledge and experience in this business.

Azeez: How did you start your trading career and what really motivated you to start trading?
N. Hayes: I quit my Human Resource Management job a little more than year ago and started trading full time. I have been hooked on trading since early last year when I had to spend so much time at the hospital and at home due to a shoulder injury. I was bored and started to surf around and I came across an informative website on Forex. Coming from a job with administrative and financial background, I became interested in Forex and I immediately opened an account (real account!) and started trading like a pro (no knowledge in FX at all except two years in the futures market many years back). I margined out my 2k account in less than a month! That didn't stop me from funding my account again. I promised myself that I would get my 2k back from the market. But this time, I subscribed to a signals provider and learn how to trade by reading FX websites, forums etc. I was doing well, my account tripled the amount and that was when I decided to be a full time FX trader and said goodbye to my well-paying job. I love the freedom of being able to work from home and the freedom to travel! My first Forex related holiday was to the Las Vegas Trader's Expo, last year in November, which I highly recommend to all traders, especially the ones who are new to this business and wanting to gain more knowledge in trading.

Azeez: Do you think women should be seriously encouraged to trade?

N. Hayes: Being a female trader, one must be prepared to accept her position as an outsider – trading is a man's world (I heard this often but I don't see it this way). This is definitely not gender specific. There are definitely more men in this business, but success and failure come from inside oneself. Of course, the circle of 'friends' will be more men than women, I can vouch for this. Having thicker skin helps because it does get brutal sometimes, especially when you are trading with a group, sharing ideas and learning from one another. It can get nasty! Anyway, if one's goal is to become a successful trader, then they need to do whatever it takes to learn a strategy, a method, practice it over and over again until it becomes second nature. You may need to work harder as a woman to prove yourself, but that is just a part of the excitement and challenge. Take the challenge and you will be successful. There are many free educational materials that you can download online and plenty of websites that offer great trading information. You just need to spend time searching for them. If it is tough to be learning on your own, then work with a trading coach or get a mentor to help you and to keep you growing as a trader. Do not be afraid to get help or ask! There are no right or wrong questions. I know some women are scared of sounding silly by asking a specific question. This fear is rather baseless in many respects. I believe it is time for more women to become traders. Contrary to what some might believe, trading does not turn a woman into becoming a non-feminine woman or developing a tough personality. Trading is a refreshing change to the female-dominated professions and I do know some women who choose to become a full trader, mainly because of the freedom it offers. A friend of mine who chose to be a full time trader is a great mom to her daughter. She made a deliberate decision to spend more time with her family and less time in the office. It was not an easy choice as she enjoyed her job very much but she realised that Forex can give her the freedom and flexibility of being a mom and a career woman. Being a trader, she does not need to be at the office eight hours a day.

Azeez: What do you think are the qualities peculiar to women that could help them in trading?

N. Hayes: I think the best qualities we women have is the ability to multi-task, use our intuition, and our perseverance. I also believe that our ability to separate our trading lives from our personal lives is a big bonus, as it helps to alleviate the stress of trading… we have other outlets to relieve our stress.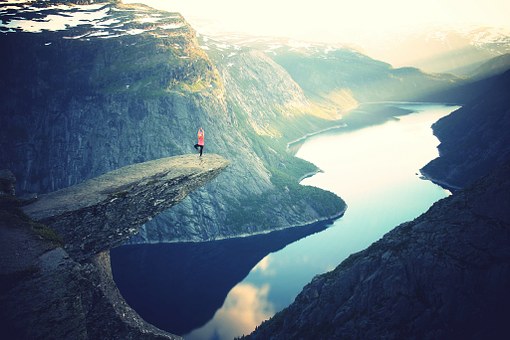 Azeez: What kind of trader are you? What is your style of trading?

N. Hayes: I used to be more of a scalper (very short term trader) but lately, since becoming a full-time trader, I am more of a day and swing trader now. This matches perfectly with my method of trading as my trades are based on technical analysis. I am quite conservative in choosing my trades, the ones with high probability set ups.

Azeez: How do you analyse the markets? What are your favourite pairs/crosses and timeframes?

N. Hayes: Being a conservative technical trader, I describe myself as practical, realistic and decisive when it comes to trading. I love facts and what I think is concrete. I have a set of standards (in my trading plan) and I follow them consistently. With rules in hand, I have no problems weighing alternatives and take rapid decisive action. I let my charts speak to me and I listen to them. I started with EURUSD and USDJPY but now I am trading most of the majors and the AUDJPY and USDJPY for crosses. For trade set ups, I start at the higher timeframes: daily, H4 and one hour. When executing and exiting trades, I will move to the lower timeframes, 30 minutes.

Azeez: Could you please tell us how you apply money management?

N. Hayes: Money management is so important, next to a trading plan and psychology of trading. You see, why most traders fail when they come to the market is they rely on their emotions to make their trading decisions. With good MM, I don't need to worry about my emotions while I am trading. I have in my trading plan how many pips I am willing to risk per trade and how many trades I have to make if I have few losses in a row etc. I cannot emphasize enough how important a trading plan is.

Do keep in mind that all big losses once began as small losses. Moreover, if you let a losing trade turn into a big loss, that's going to have a detrimental effect on your trading capital, and once you take a couple of big losses, it's much more difficult to trade and to gain back the money which you've lost. These mistakes can be easily prevented if you have a good money management.

How do I determine how much money I actually make on a particular trade? Well, it depends on how much money I actually put into the trade. My usual ratio is 2:1 and 3:1 (low and high probability trades)

Azeez: I really appreciate your blog (not cited). What are the aims behind this blog?

N. Hayes: The aim behind my blog is to help other traders that are just entering the trading world. My goal is to share the knowledge I have gained with everyone in an attempt to make it less intimidating for people considering trading.

Azeez: Do you fancy or at least, would advise the use of trading robots?

N. Hayes: These so called 'Expert advisors' have their pros and cons. I do believe that some work but again a trader needs to spend some time looking for the right one. Also, the mentality of the trader plays an important role in this. There is no such thing as earning money without doing any kind of work. Many people get themselves burned by ignoring the fact that research and testing are definitely a must before they link these Expert Advisors to their live account. Learn how these Expert Advisors work first before having your hard earned money totally at the mercy of a program. There is no doubt of the high success rates that these systems hold but while these values are very positive, it is important to realise the risk that accompanies these rates of success. These experts are programs for certain market conditions and not for difficult market conditions that could lead to serious losses. As for myself, I am currently testing an Expert Advisor which is programmed based on the Grid Trading technique and so far, I am quite happy with it. (Grid Trading is a trading technique that uses a series of pending orders creating a 'grid'.)

Azeez: Everyone has their strengths and weaknesses, what do you think is your greatest strength and your weakness as a trader?

N. Hayes: I think my strength is that I'm willing to put as much energy and focus into the job as I have to. My greatest weakness would be that I become a little more cautious and doubt my instincts when I have multiple losses, but on the positive side I don't give up and work towards improving my skills no matter what.

Azeez: How many pips on average, do you make per month?

N. Hayes: I have a daily goal of 20-50 pips. Monthly average is between 500-1,000, it really varies, depending on the market. Also, I am more of a conservative trader; I would rather wait for the market to give me a trade than jumping in just for the sake of making some pips. There are times that I don't trade for a few days, when I don't see any good, solid setups. It is fine with me. Since becoming a full time trader, I realise how much it pays to be patient and disciplined.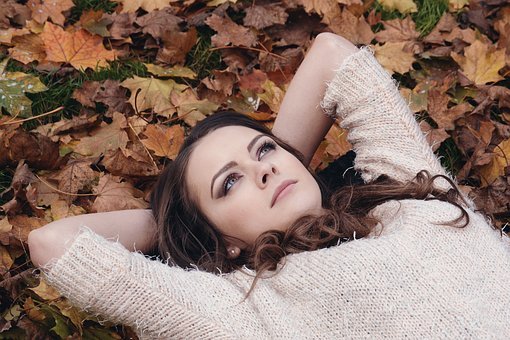 Azeez: What do you enjoy doing apart from trading?

N. Hayes: Traveling! My favourite destination is the USA. This is one of the reasons why I decided to be a full-time trader, I can work from anywhere in the world, as long as I have my laptop with me.

Azeez: Do you have any advice for traders out there, especially female traders like you?

N. Hayes: I am not sure if I am the right person to give out any great advice here as I am still 'learning' myself. This is the best part of this business, one never stops learning. There is always something new and the market doesn't pause for us. We need to keep updated and try not to fall too far behind. One reminder that I apply to myself and I would like to share with others, is that "If you are satisfied with the kind of work you're doing and why you are doing it, you will be successful." I really believe in this. If you put your heart in it and are willing to learn as much as you possibly can, you will open up doors you can't even imagine. Never let others influence you otherwise, because if you let others define what success is for you… then it is pretty easy to stray and to lose sight of yourself. Everyone has their own dreams and goals, never forget that. Also, don't let fear get in the way. Trading is ideal for a woman. It takes time to master so one has to have patience in order to be able to succeed in this business. This is a profession that takes a lot of hard work, focus, strength (emotionally) and determination but if you have what it takes and if you are up for the challenge, you can do it!

Azeez: What are your plans for the future, as far as trading is concerned?

N. Hayes: I am described by friends as a flexible person. Not to mention a daring one. I do have plans for my future but my plans are mostly adjustable. I go with the flow. I prefer to tell you about my dreams instead, as they are more concrete and something that I am really looking forward to and working on. My dream is to be among the successful women in this line of business some day, with a good trading portfolio. My trading blog is a start, for me to share my ideas with my followers. I want to expand from here, maybe giving lessons in a subject that is related to trading. My aim is to help new traders in realizing the reality of what Forex can give them and not seeing it behind rosy glasses. In short I would like to help prevent others from making the same mistakes that I have made in the beginning of my career.

Azeez: N. Hayes, thank you very, very much for this insightful interview!
Broker
Benefits
Min Deposit
Score
Visit Broker
Share with other traders!