Service for copy trading. Our Algo automatically opens and closes trades.
The L2T Algo provides highly profitable signals with minimal risk.
24/7 cryptocurrency trading. While you sleep, we trade.
10 minute setup with substantial advantages. The manual is provided with the purchase.
79% Success rate. Our outcomes will excite you.
Up to 70 trades per month. There are more than 5 pairs available.
Monthly subscriptions begin at £58.
Wormhole is a revolutionary decentralized message-passing protocol, that facilitates seamless connectivity between various blockchains, including Ethereum, Binance Smart Chain, Terra, Solana, Polygon, Avalanche, and Oasis. Its primary purpose is to tackle two major challenges that currently afflict blockchains:
1. Cross-Blockchain Asset Movement:
Transferring tokens across different blockchains has traditionally relied on centralized exchanges for bridging and swapping, introducing counterparty risks for users.
2. Interoperability Constraints:
Decentralized applications (DApps) and smart contracts on disparate blockchains are unable to communicate effectively, hindering the attainment of true interoperability.
Wormhole addresses these issues by actively monitoring multiple chains for messages originating from smart contracts within them. The Wormhole Core Layer, a fundamental contract deployed on each chain, plays a pivotal role in this process. It efficiently routes messages from the source chain to the desired target chain, forming the core functionality of the universal message-passing protocol. A guardian network comprising 19 nodes ensures the security of the Wormhole system. This innovative architecture empowers the creation of cross-chain communication protocols like token and NFT bridges, cross-chain oracles, and diverse messaging applications, all of which heavily rely on Wormhole's robust infrastructure.
Wormhole's Operational Mechanism
Foremost among Wormhole's features is the Wormhole Token Bridge, which revolutionizes the trustless and permissionless transfer of crypto assets between a range of layer-one blockchains, including Ethereum, Solana, Binance Smart Chain, Polygon, Terra, Avalanche, and Oasis. Guardians, selected validator nodes, safeguard token transfers by diligently monitoring the activities on these chains. Esteemed staking providers such as Everstake and Certus One, the developer of Wormhole, assume the role of guardians.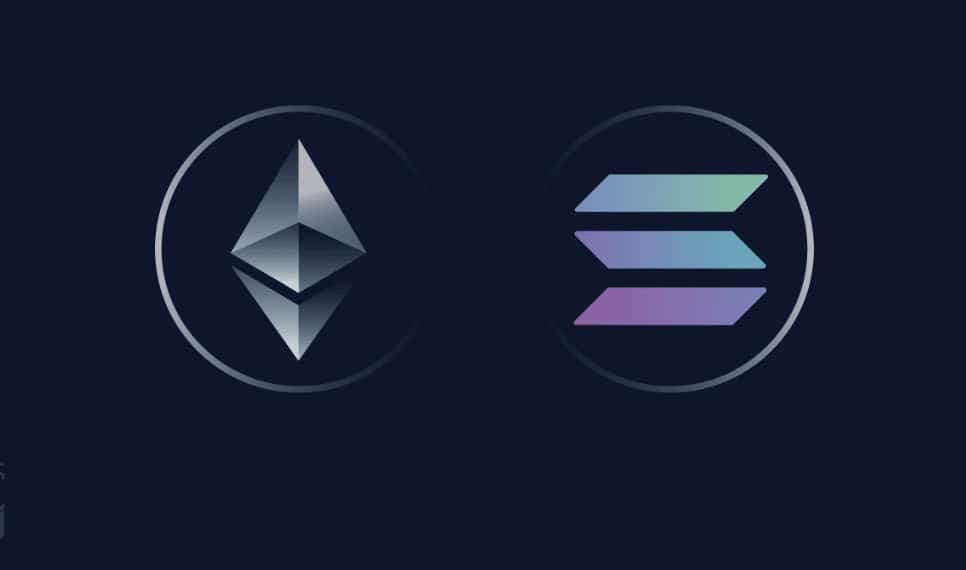 Upon initiation of a transfer request, guardians verify the transaction and lock the native tokens of the platform within a smart contract. Concurrently, an equivalent amount of tokens is minted as a wrapped asset on the target chain. It's important to note that bridging transactions entail minimal transaction fees and standard gas fees paid to both sender and receiver chains. While gas fees remain low on chains like Binance Smart Chain, Solana, Polygon, and Avalanche, they can be substantially higher on Ethereum.
The latest version of Wormhole's Token Bridge, the V2 bridge, stands independent from the Wormhole Core Layer yet, shares its decentralization. This version, a primary token bridge for Solana and Terra, boasts a TVL exceeding $1 billion and extends its support to NFTs.
Distinctive Aspects of Wormhole
Wormhole's uniqueness stems from its notable advantages over conventional token bridges: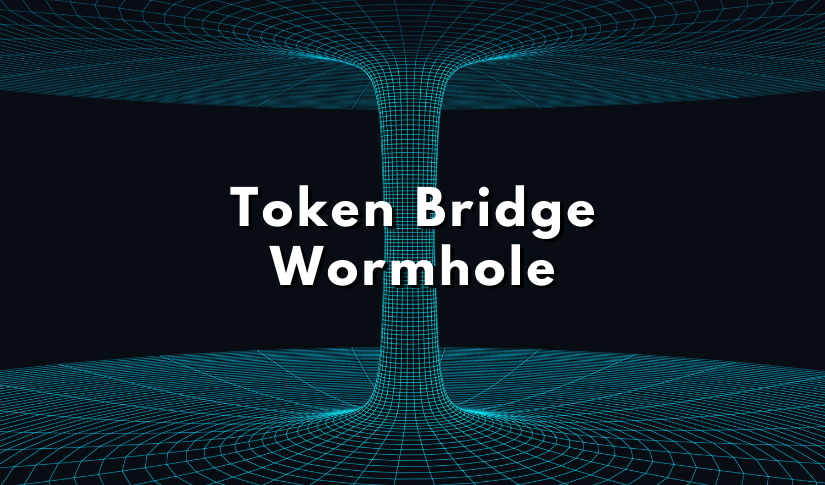 1. Extensive Blockchain Support: Wormhole stands out by accommodating a diverse array of popular blockchains. This inclusion facilitates seamless access to a multitude of DeFi protocols, mitigating the need for centralized alternatives. Users can efficiently transfer ERC-20 tokens from Ethereum to other chains, unlocking DeFi possibilities. Particularly for Ethereum users facing elevated gas fees, this provides a welcome solution. Additionally, holders of tokens from various chains can partake in Ethereum's sprawling DeFi ecosystem.
2. Cross-Chain NFT Bridge: A noteworthy feature is Wormhole's NFT portal, which enables the cross-chain transfer of NFTs. This functionality isn't matched by other mainstream token bridges.
3. Native DApp Support Across Chains: Beyond its token bridge prowess, Wormhole embraces native support for DApps. Its architecture empowers developers to adopt a protocol-centric design approach, crafting applications that are agnostic to chain selection or that harness the strengths of specific blockchains. This flexibility enables the creation of multi-chain decentralized exchanges, chain-agnostic wallets, and even multi-chain DAOs.
Navigating Challenges
It's essential to acknowledge that Wormhole's journey wasn't without hurdles. The protocol encountered significant media attention due to a $320 million hack targeting the bridge between Solana and Ethereum. Despite this, the backers of Wormhole exhibited resilience, replenishing the stolen funds. The incident prompted the initiation of a $10 million bug bounty program to bolster security and reaffirm the protocol's commitment to the DeFi ecosystem.
In summary, Wormhole's groundbreaking approach to cross-chain communication fills a crucial gap in the blockchain landscape. By enabling secure and seamless connectivity between diverse chains and offering distinctive features like NFT bridge and DApp support, Wormhole lays the foundation for a more interconnected multi-chain future.
How To Buy Lucky Block
Note: Learn2.trade is not a financial advisor. Do your research before investing your funds in any financial asset or presented product or event. We are not responsible for your investing results.
Broker
Benefits
Min Deposit
Score
Visit Broker