Service for copy trading. Our Algo automatically opens and closes trades.
The L2T Algo provides highly profitable signals with minimal risk.
24/7 cryptocurrency trading. While you sleep, we trade.
10 minute setup with substantial advantages. The manual is provided with the purchase.
79% Success rate. Our outcomes will excite you.
Up to 70 trades per month. There are more than 5 pairs available.
Monthly subscriptions begin at £58.

Litecoin, one of the oldest and most popular cryptocurrencies, reached a new milestone on Wednesday, August 2, 2023. The Litecoin blockchain underwent its third "halving" event, which reduced the reward for mining a new block by 50%. This means that miners who secure the network and validate transactions will now receive 6.25 litecoins per block instead of 12.5 litecoins.
The Litecoin has completed the third block reward halving at block height 2,520,000, and the block reward has been halved from 12.5 LTC to 6.25 LTC. The current LTC price is $89.12, down 3.8% in the past 24 hours and down 10% in the past six months. https://t.co/CAqpstwcfT

— Wu Blockchain (@WuBlockchain) August 2, 2023
The halving event is programmed to occur every 840,000 blocks, or approximately every four years, to ensure a predictable and limited supply of litecoins. There will only ever be 84 million litecoins in existence, and about 75% of them have already been mined. The next halving is expected to happen in 2027, when the reward will drop to 3.125 litecoins per block.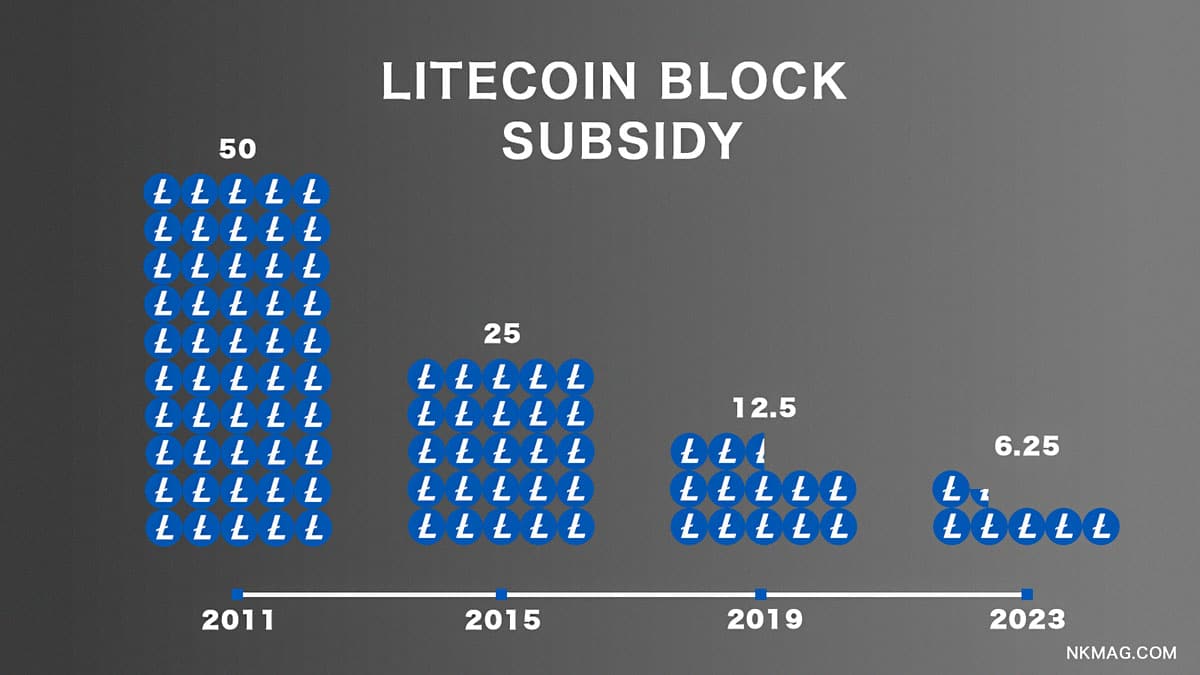 Why the Litecoin Halving Is Important
The halving event has significant implications for the Litecoin network and its users. On the one hand, it reduces the inflation rate of litecoins, making them more scarce and potentially more valuable. On the other hand, it also reduces the profitability of mining litecoins, which could lead to less network security and slower transaction confirmations. Some miners may switch to other cryptocurrencies that offer higher rewards or lower costs.
The halving event also affects Litecoin's relationship with Dogecoin, another popular cryptocurrency that shares its network security with Litecoin via a process called "merged mining." This means that miners can mine both litecoins and dogecoins at the same time without any additional effort or expense. However, as the Litecoin reward decreases, some miners may opt out of merged mining, which could reduce the security of both networks.
Mixed Reactions to the Halving Event
The market reaction to the halving event has been mixed so far. Litecoin's price has unexpectedly dropped by about 2.5% in the past 24 hours, reaching a two-month low of $85.50 at the time of writing.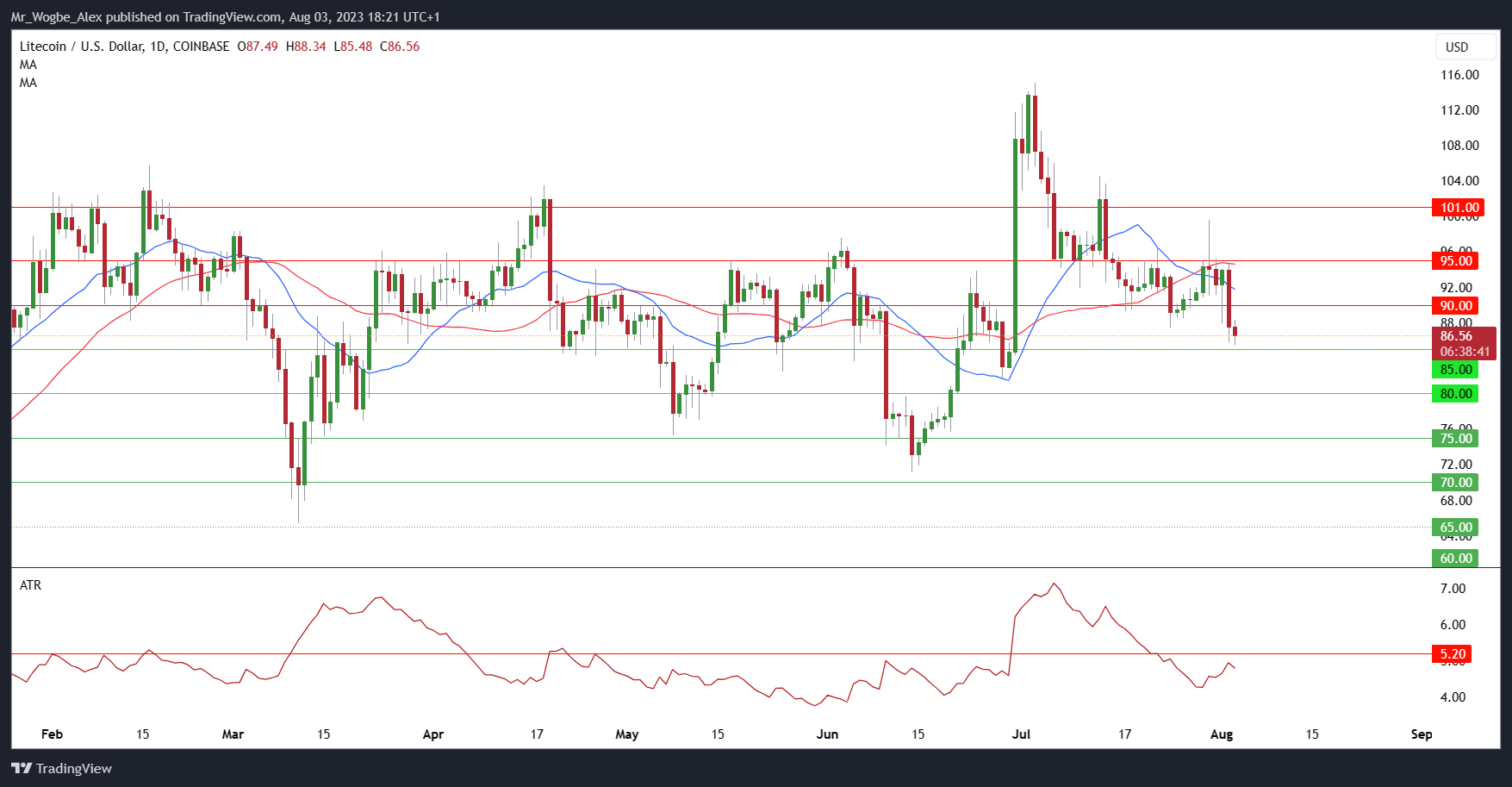 However, some analysts believe that the halving event was already priced in by the market and that Litecoin may face additional downward pressure in the coming weeks as miners adjust to the lower reward.
Broker
Benefits
Min Deposit
Score
Visit Broker