Invest at least $250 in D2T to gain lifetime access to our VIP Signals
Get early access to Dash 2 Trade's Presale. Buy the D2T token now
Existing community of 70,000+ traders
Unlocks access to the leading crypto trading analysis, signals and trading tools
As featured in CryptoNews.com, FXEmpire.com, FXStreet.com and more
World class development team backed by Quant developers and VC investors
Why Forex Trading is Getting Over the Moon So Fast
When the word forex trading is mentioned in a crowd, a lot of responses will inevitably come up. For instance, some will say, "it's risky" or "it's unpredictable." Perhaps, that all is true, forex trading can be unpredictable and risky, but it's what makes this space even attractive.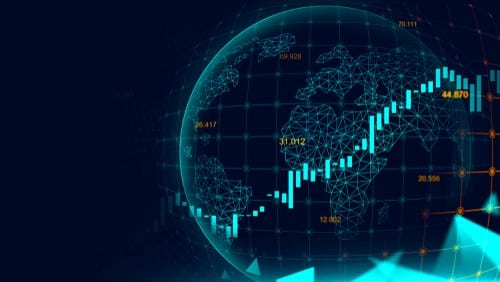 In fact, over the past few years, forex trading has gathered global popularity and showing no signs of stopping any time soon. Part of the rapid growth is as a result of the market's ease of access which a plethora of folks enjoy today.
Besides, the FX market is arguably the best market to trade. But why is it the best? Or why is the market on a consistent growth mode? Let's find out.
What's Forex Trading?
To start with, you must clearly understand what the forex market is about. Most people have heard about it, but only a few may have a full understanding of what the market entails.
FX trading is merely a trade that involves the conversion of one currency to another. It's a market that takes advantage of the currency value difference. The difference allows traders to make profits in-between their entry and exit points in the market.
Now, why is forex trading getting so popular?
Reasons Why Forex Trading Is Becoming Popular
Some years back, forex trading was only left aside for professionals with retail traders not even considering it. But, nowadays, anyone with interest can quickly get into the game. The question is, what does the forex market offer to make it the best?
Ease of Access
When the market is easily accessible, then it means that most individuals will have a chance. One of the main reasons for forex trading becoming popular is its strong online presence. It only requires a computer or smartphone and a reliable internet connection, and you're set to trade.
Volatility
Making money online is simple, just acquiring an asset and hold it until that moment when it gets to a favorable price, then you release it. A more volatile market increases the opportunities of acquiring an asset and getting rid of it at the right price.
Therefore, those opportunities of the volatile forex market have attracted several individuals ready to make some profits. With the market still unstable, it's almost sure that more and more traders will be flooding the market, making it even more popular.
Open Markets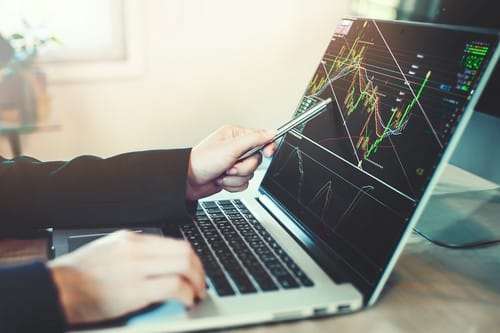 When most stock exchanges open at some regulated hours of the day, the forex market has a non-stop trading. The market trades continuously from Monday to Friday, meaning it's a 24-hour trading market, five days a week.
The flexibility of the market has made it possible and easy for folks even to do trading after their daily work. There will always be an open market somewhere across the globe as time varies internationally.
No Commissions
Any trader will like making profits without paying commissions. For forex trading, brokers make things even more comfortable as they take care of fees associated with your trading. Traders don't pay things such as transfers or exchange fees.
However, there're a few exceptions, which of course depend on the product type being traded and other factors. But at the end of the day, the cost of trading as a whole is very transparent.
Liquidity
Liquidity is merely describing buying an asset in the market without any effect on the overall price of the asset. Forex trading is highly liquid as the FX market is massively large with a lot of individuals trading hence challenging to manipulate the prices. Liquidity simply helps to keep the prices comparatively stable.
Regulation
Trading on the safest platform makes any trader comfortable and focus on the work at hand- making profits. The forex market is heavily monitored with several brokers regulated by over one authority. Therefore, the safety of trading in the forex market has attracted several individuals making it so much popular across the globe.
Conclusion
The Forex market is undoubtedly unique in size, the opportunities it presents, and how accessible the market is. It has all the ingredients for any trader, whether experienced or beginners, to make profits. It's for that reason that Forex trading is gaining a lot of popularity. However, to be successful in forex trading, a lot of understanding of the market is required.