Service for copy trading. Our Algo automatically opens and closes trades.
The L2T Algo provides highly profitable signals with minimal risk.
24/7 cryptocurrency trading. While you sleep, we trade.
10 minute setup with substantial advantages. The manual is provided with the purchase.
79% Success rate. Our outcomes will excite you.
Up to 70 trades per month. There are more than 5 pairs available.
Monthly subscriptions begin at £58.

Whirlpool (WHR), the US household appliance maker, has pulled back from the all-time high at $246 it hit on 21 April, after it posted stellar earnings and forecast more good news to come.
But the shares are still a buy and here's why.
First-quarter revenue topped estimates, with North America revenue up nearly 20% and EMEA even better, up 33%.
The company now expects adjusted fiscal year EPS ( $6.81 for the quarter) to come in at $22.5 and $23.5, which is higher than the market estimate averaging $20.89.
It also revised upwards fiscal year sales growth rate from 6% to 13%, with quarterly net income of $433 million.
In the post-earnings conference call chief executive Mark Bitzer said that the company was experiencing inflationary pressures, but its strong market position meant that it would be able to raise prices. Whirlpool expects product prices to jump between 5% and 12%, with steel and resin two of the main culprits.
But as we pointed out in an earlier stock tip, investors need to be on the lookout for companies that have strong pricing power, and Whirlpool is just that.
The company expects cost increases to peak in the third quarter.
Of the nine brokers covering the stock, the consensus is a hold, with the current price trading near the price target of $240, which begs the question where is the further upside for this stock?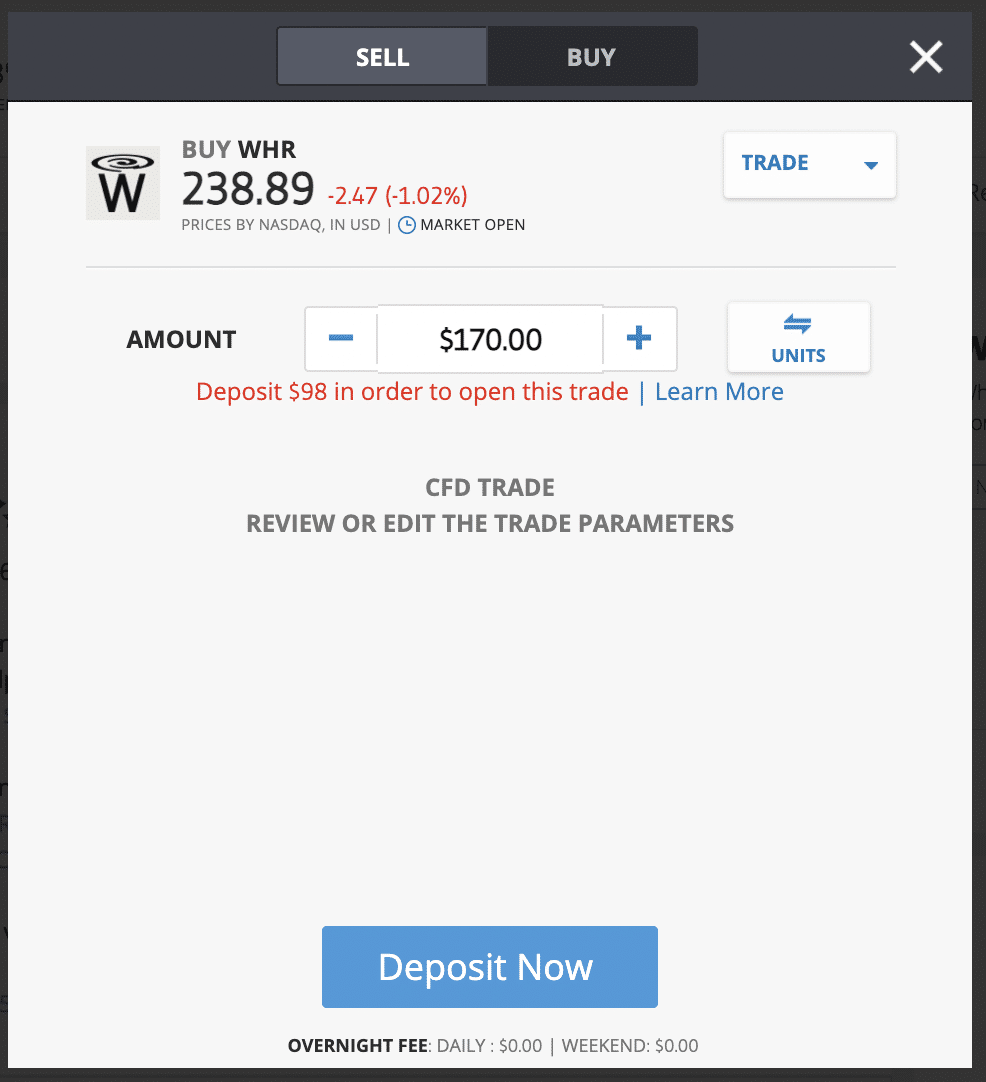 Housing market boosting Whirlpool
Well, it's all about the home. This is how Bitzer put it speaking to CNBC: "People have a strong orientation to the house and the home. If you listen to all the companies announcing their work policies, I would say many consumers will stay on average one or two days more at home. That just drives appliance consumption and that will not go away anytime soon."
Bitzer also sees demand strength for its white goods product line emanating from the robust housing market as another tailwind for company earnings.
Indeed, such is the level of demand, it is outstripping supply and that's what is giving the company the leeway to increase prices to both cover costs but also to protect and improve its sales margin.
US financial weekly Barron's writing about the company a couple of weeks ago remarked that as far as the household appliance space is concerned "it's very much a seller's market".
The stock is up 32% year to date at $238, but its trailing twelve month operating margin is 9.67% and has been improving strongly for the past three years.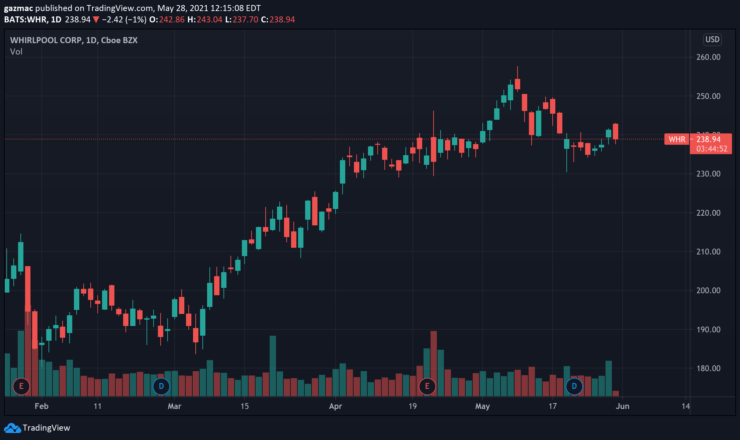 Even better, the shares are cheap, trading on a price-to-earnings ratio of just 10, which ranks it in fourth place out of 21 companies in the household goods sector.
It is hard to say how long the shortages will continue but much depends on the housing market.
On that score, US house prices are up 20% on this time last year.
The number of homes sold in April, but still waiting to be built construction increased 16.5% from a month earlier – a clear sign of a red hot market.
Builders are finding it hard to keep up due to supply-chain constraints and rising costs. A typical house sells in just 17 days, a record low, according to Glen Kelman, the chief executive of Redfin, a US real estate brokerage firm. Lumber prices are also up – 300%.
Those could all be ominous signs for the future health of a housing market that could be overheating, so that is a risk, but we judge it to be a containable one.
Even if house prices slow and transactions fall back, Whirlpool has the financial strength and market positioning to continue to thrive.
Cash on the balance sheet has risen every year since 2015 and currently stands at $2.9 billion, for a compound annual growth rate of 30%.
You can buy Whirlpool on eToro for 0% commission.
8cap - Buy and Invest in Assets

Minimum deposit of just 250 USD to get lifetime access to all the VIP channels
Buy over 2,400 stocks at 0% commission
Trade thousands of CFDs
Deposit funds with a debit/credit card, Paypal, or bank transfer
Perfect for newbie traders and heavily regulated

Don't invest in crypto assets unless you're prepared to lose all the money you invest.
Broker
Benefits
Min Deposit
Score
Visit Broker