GBP/USD has continued to make its way up the charts as the US Dollar takes a tumble and market sentiment improves. We received some great news just as we were starting to feel pretty good about the situation: major US banks like CitiBank and JPMorgan have agreed to provide a whopping $30 billion aid package to help out First Republic Bank, which has been struggling as of late. The good news has given GBP/USD a much-needed boost, rallying from lows of around 1.20300 to trade at 1.2160.
But don't get too excited just yet, because there's still a lot to come. The Federal Reserve and the Bank of England rate decisions are both looming large, and attempts at additional upward moves may be restricted by the weekly high at 1.2201. This could mean that the range-bound trade between the 1.2000 and 1.2200 region will continue today and early next week.
In other news, the UK government has finally seen sense and is making a new offer to National Health Service (NHS) staff regarding wage increases, including a one-off bonus payment of GBP 2.5 billion. The unions have said they would recommend members accept the new offer and have suspended further strikes. It looks like it's all coming up roses for the GBP.
Next week Wednesday, there is an expected vote by UK Members of Parliament on the "Windsor framework." This news is a breath of fresh air for those of us who are tired of hearing about Brexit, but let's not get ahead of ourselves just yet.
Federal Reserve and Bank of England Rate Decisions
After the European Central Bank (ECB) raised rates by 50 basis points yesterday, the odds of a rate hike by both the Federal Reserve and the Bank of England (BoE) have significantly increased. The likelihood of a 25 bps rate hike by the Fed next week has skyrocketed from 54% to 82% overnight. As if that weren't enough, the UK inflation data, set to be released a day before the BoE's rate decision, could serve as a crucial factor in guiding the Central Bank's decision, with an uptick in inflation expected to lead to a rate hike.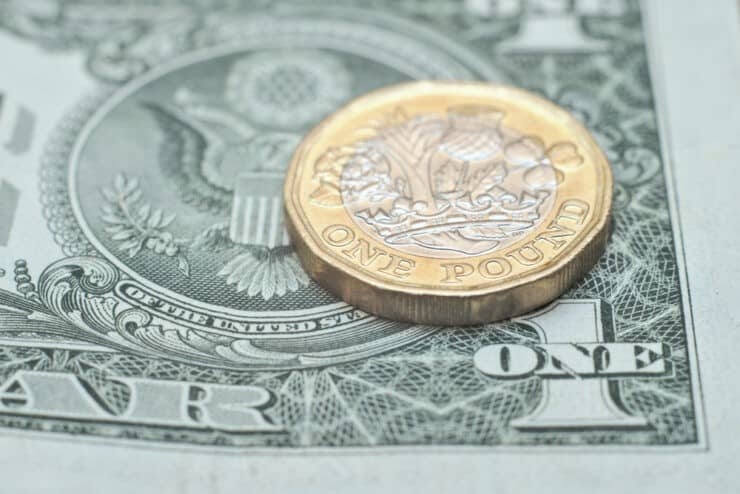 What Now for GBP/USD?
The GBP/USD is on a roll, with the US dollar taking a tumble and market sentiment improving. But with the Federal Reserve and Bank of England rate decisions looming, we'll have to wait and see what happens next. All we know is that the GBP is feeling good, and we're feeling pretty good too!
Broker
Benefits
Min Deposit
Score
Visit Broker
Share with other traders!