Although Polkadot had been under the radar for over 3 years since its development, it has significantly shaken the cryptocurrency industry after its main net launch was finalized last month. In just two weeks following its release, Polkadot's native token, DOT, found its way to becoming among the top 10 cryptocurrencies based on market capitalization.
What Is Polkadot?
Polkadot, according to the official website, is a multi-chain technology. Simply put, it is a network that connects blockchains. It provides a platform where data from multiple blockchains can be acted on and exchanged swiftly and securely, without any system-wide upgrades or hard forks. The website puts this as the goal of the project.
The mission of Polkadot, however, is to alter the prevailing internet structure into Web 3.0, which is a completely novel and decentralized web.
Polkadot aims at creating a platform where independent blockchains can exchange information and trust-free transactions. It is indeed a project of the future.
Origin of Polkadot
The idea of Polkadot was presented by Dr. Gavin Wood, also famous for co-founding crypto giant Ethereum. He founded Parity Technologies, which manages Polkadot, in late 2016, after which his team launched a successful ICO in October 2017.
The cryptocurrency comprises several "Parachains," which bestows its users with their desired levels of anonymity. The main objective of the Polkadot ecosystem is to ensure that all blockchains involved are secure, and transactions are fulfilled on time.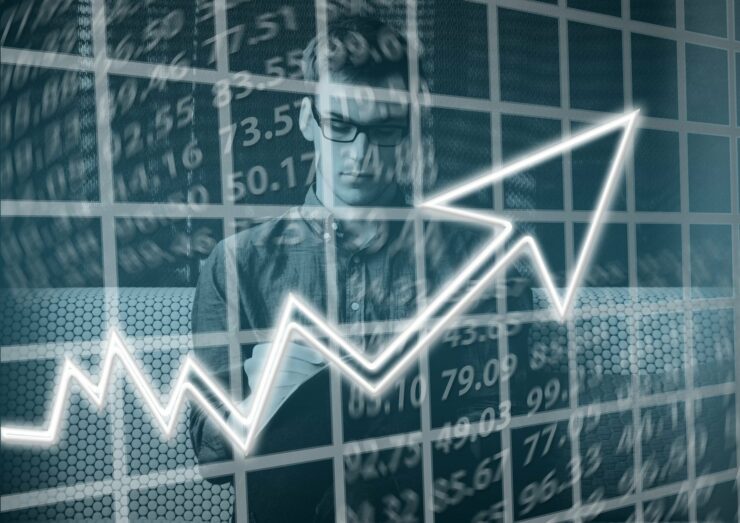 The DOT Cryptocurrency ICO
The Initial Coin Offering (ICO) of Polkadot is still in the minds of many. The DOT ICO was carried out in October 2017 and grossed over $145 million worth of Ethereum.
Subsequently, half of DOT's initial total supply of 10 million tokens was sold in two installments; one to public investors and the other to private investors ($2.25 million and $2.75 million, respectively). The price of DOT during these funding rounds was $28.80.
About two weeks later, more than $90 million raised during the ICO was frozen permanently, as a result of an exploit of a flaw in Polkadot's multi-sig wallet code. A week later, the Polkadot team announced that they still had adequate funding left to press on with their operations, despite the frozen funds. Although they have done well in recuperating some of the funds, more than 500,000 ETH remains locked away to this day.
Polkadot's Coin (DOT)
The native token used in the Polkadot ecosystem is known as the DOT. It is used for governance, bonding, and staking on the network. DOT holders are entitled to vote for proposed changes to the cryptocurrency on the ecosystem.
Originally, DOT had a maximum supply of 10 million. However, this was amended following the discovery of alarming rates of inflation in the cryptocurrency.
Even though it's still relatively new, DOT has become a household name that doesn't seem to be letting up anytime soon. The prospects for this project are just too bright and it would be interesting to watch how it evolves.
Broker
Benefits
Min Deposit
Score
Visit Broker
Share with other traders!