Are you tired of your crypto investments just sitting idle, doing nothing for you? Well, have you heard of crypto staking? It's like earning interest on your investment without having to do anything except leave your cryptocurrency in a special digital wallet for a set period of time.
What is Crypto Staking, and How Does It Work?
Here's the deal: when you stake your crypto, the network uses it to verify transactions and maintain the security of the blockchain. In exchange for providing this service, you earn more cryptocurrency as a reward, which is called "staking rewards." Think of it like earning interest on your savings account, but instead of dollars, you're earning more cryptocurrency.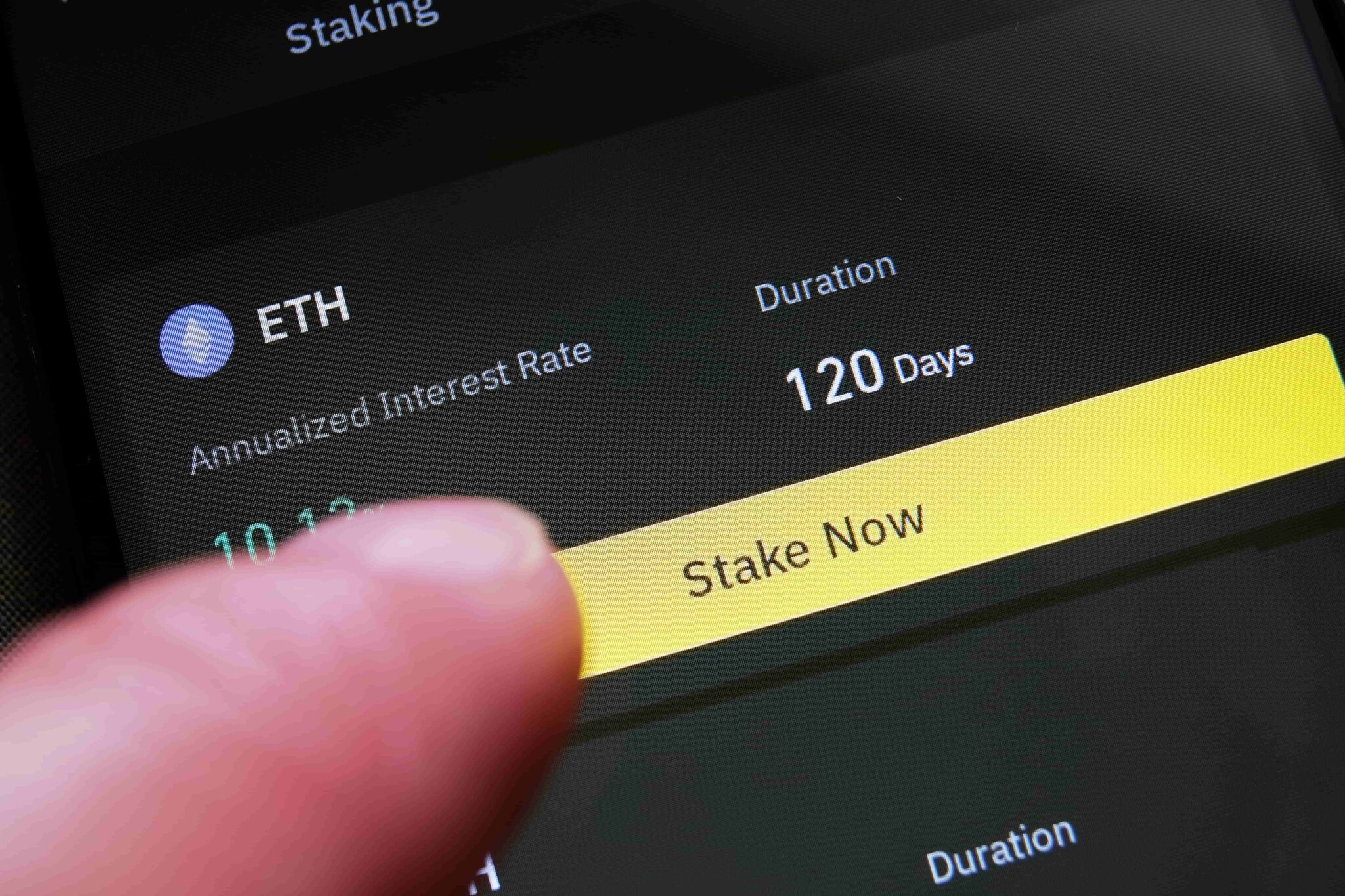 Staking can be a great alternative to actively trading or mining your cryptocurrency. Plus, it's more environmentally friendly than mining, which uses a lot of computing power and energy. So not only are you making more crypto, but you're also doing your part for the planet.
However, as with any investment, there are risks involved. There's always a possibility of losing some or all of the staked crypto if the network experiences issues. That's why it's crucial to get familiar with the rules and use trusted blockchains with a long history of success. Do your research and choose wisely.
Staking is only possible on blockchains that use the proof-of-stake (PoS) consensus algorithm. It's a more energy-efficient and environmentally friendly alternative to the proof-of-work (PoW) algorithm used by Bitcoin, which relies on complex calculations carried out by powerful specialized chips that use great deals of energy.
Ways to Participate in Crypto Staking
There are a few different ways you can participate in staking, depending on how much time, money, and technical know-how you have.
The easiest way is through delegation. You lend your crypto assets to a validator, who uses them to participate in the network's staking process. In exchange for your delegation, you receive a portion of the stake rewards earned by the validator. It's a popular option for smaller investors who don't want to spend the money or effort to operate a validator.
Pooled staking is another method that combines several validators into a single pool to increase the chances of receiving a staking reward. This option requires more advanced knowledge and investigation than delegation, but it's worth looking into.
Liquid staking services allow you to receive staking rewards while still retaining access to your tokens, providing greater flexibility and efficiency when staking. However, this option may be a bit beyond those who are completely new to staking.
Finally, the most advanced method for staking is to become a validator. This option requires advanced technical skills and your own hardware, but it also comes with higher rewards and voting or controlling rights on some blockchains. To become a validator on the Ethereum blockchain, for instance, you need to commit 32 ETH.
Conclusion
So there you have it. Crypto staking is a great way to earn more cryptocurrency without having to actively trade or mine it. Just do your research, choose a trusted blockchain, and decide on the staking method that works best for you. Who knows? Staking might just be the investment strategy you've been looking for.
Broker
Benefits
Min Deposit
Score
Visit Broker