Binance, the crypto exchange giant, has taken a hard hit after investors withdrew $1.6 billion worth of cryptocurrencies following the recent lawsuit filed by the US Commodity Futures Trading Commission (CFTC).
The lawsuit accuses the exchange, as well as its CEO Changpeng Zhao and its former top compliance executive, of "willful evasion" of US law while engaging in a "calculated strategy of regulatory arbitrage." However, Mr. Zhao, on the other hand, is describing it as "unexpected and disappointing."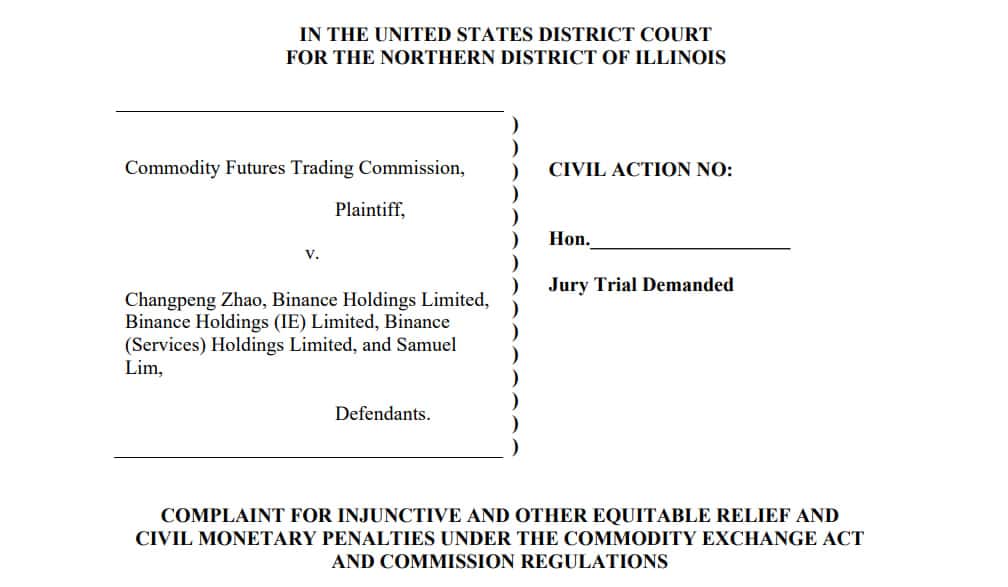 It's not the first time that US prosecutors and civil investigators have gone after crypto companies for illegal activities and non-compliance with rules, but the recent surge in such government activity is making things increasingly challenging for crypto firms.
Despite the massive withdrawal, Binance remains one of the largest crypto exchanges in the world, with a daily trading volume of over $56 billion.
Martin Lee, a research analyst at Nansen, believes that the outflows were higher than usual but still not as high as they were back in December 2022, when investors grew nervous about the status of Binance's reserves and withdrew $3 billion from the exchange.
What Does the CFTC Lawsuit on Binance Mean for the Market?
So, what does this mean for the crypto industry? The CFTC's lawsuit is another reminder that crypto companies need to comply with regulations if they want to operate in the US market. It is also a warning to investors to be cautious when trading crypto assets and to do their due diligence before investing their money.
Broker
Benefits
Min Deposit
Score
Visit Broker