Live Forex Trading Account Types
There's no denying that the forex market is growing at a rapid rate thanks to advances in technology which has opened access to a plethora of folks. Anyone now with a computer and a good internet connection can trade forex.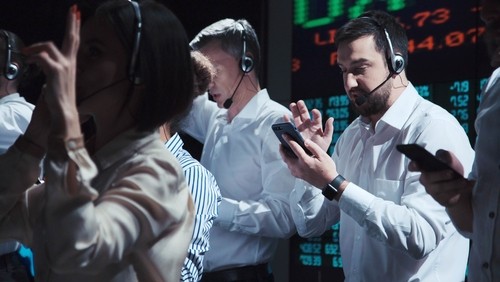 As a result, the forex market is now the most significant market across the globe, trading over $5 trillion daily. However, the market is not a walk in the park, it can be lucrative, and at the same time, risky.
Trading on the forex market requires that you open a trading account. The type of live forex trading account a trader choose is crucial to being successful in the market. The best trading account should meet all your needs and the level of expertise.
What determines the type of live trading account is the amount of funds that are available for a deposit. However, some individuals make their choice of the live account based on the pricing quality, lot size or minimum transaction amount, or leverage ratio per trade.
But how do you know the best live trading account to choose? To have your foot forward, you need to understand all the various live trading accounts that are available with forex brokers.
Demo Account
Like most businesses, the entry point for all forex traders is a demo account. Most brokers offer a demo account for beginners to give them a virtual experience of trading with minimal risks. Upon starting forex trading, it's better to start with a demonstration of what really happens in the market before throwing in real money.
Therefore, a demo account allows testing of strategies for viability and some other performance procedures. A demo account doesn't require much commitment to open, as a broker only needs a few of the trader's details to finish the registration process.
Advantages
Enables the trader trade with liberty
There's a second chance as the risks are only simulated and hence no effect on the income
Disadvantages
Sometimes they provide impractical spreads that can mislead
It offers limited funds as well as a limited time of trading, which once it expires requires to open another
Mismanaging the account is very easy since you have freedom of trading whichever way you want
Micro Live Account
A micro forex account is there for those traders light in budget or doesn't want to risk a lot of their money. It's a small amount investment account whereby a trader can invest from as little as $1 to $10.
Advantages
The risks are minimal as little investment is made and hence easy to control the risk factors
Disadvantages
The profits are minimal since the investment is low
Mini Forex Accounts
This is a basic account type that most brokers offer their clients and can be opened with deposits that range from $25 to $500. Also, in the mini live account type, brokers provide leverage of 400:1 meaning a trader can transact even $10,000.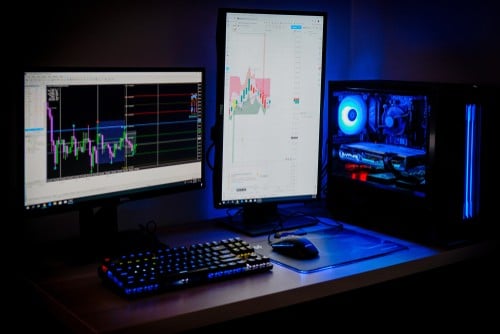 The account comes with a form of educational tool used for training and access to the broker's platform. Moreover, they have little minimum dealing sizes as well as low margin requirements hence ideal for those individuals not wanting to take many risks in learning the ropes.
Advantages
Low risk
Fewer funds are risked
Disadvantages
For an ambitious trader, the gains are limited
Standard Live Accounts
The standard live trading account is typical as it allows traders to perform some standard transactions ranging from $500 to $10,000. The account offers an array of features with higher minimum dealings as well as tighter dealing spreads.
The account means that a trader doesn't have to invest everything; instead, the account has a 100:1 leverage.
Advantages
A realistic gain is possible
Offers an array of features such as SMS mobile alerts, trading signal alerts, proprietary market commentary, and high-end analysis software
Disadvantages
Relatively larger capital investment
A huge loss is possible
Managed Live Accounts
Managed accounts mean that the account is automated and the broker executes the trades on behalf of the trader. The trader only provides the capital, and the management is in the hands of the expert forex company.
Besides, the trader provides the goals of trading as the manager works to achieve them. The account can be traded with social platforms or in-house services.
Advantages
Have an expert execute trade provides freedom given that forex trading is time-consuming and complex
There's a potential for success as it's the expert working on the trades
Disadvantages
Since you're trusting someone to trade, there's a possibility of losing
The liberty cost
VIP Live Accounts
The VIP account is also referred to as premium and is ideal for high rollers. It requires a minimum of $10,000 to open.
Advantages
100% bonus on deposits
Additional services such as travel benefits, technical analyses, and debit cards
Disadvantages
Big loses can occur
Only loaded traders afford to open the account
Nevertheless, choosing the best live trading account requires a trader to have an understanding of personal trading needs. Besides, you can consider the flexibility of making withdrawals as well as deposits and how well regulated the brokers are before investing.