In a surprising turn of events, the Canadian dollar (CAD) flexed its muscles against its American counterpart on Tuesday, buoyed by an unexpected surge in domestic inflation. Rent prices and mortgage interest costs played the role of inflationary superheroes, propelling the headline Consumer Price Index (CPI) to new heights. As a result, the USD/CAD pair faced a 0.4% setback, marking its second consecutive session of decline.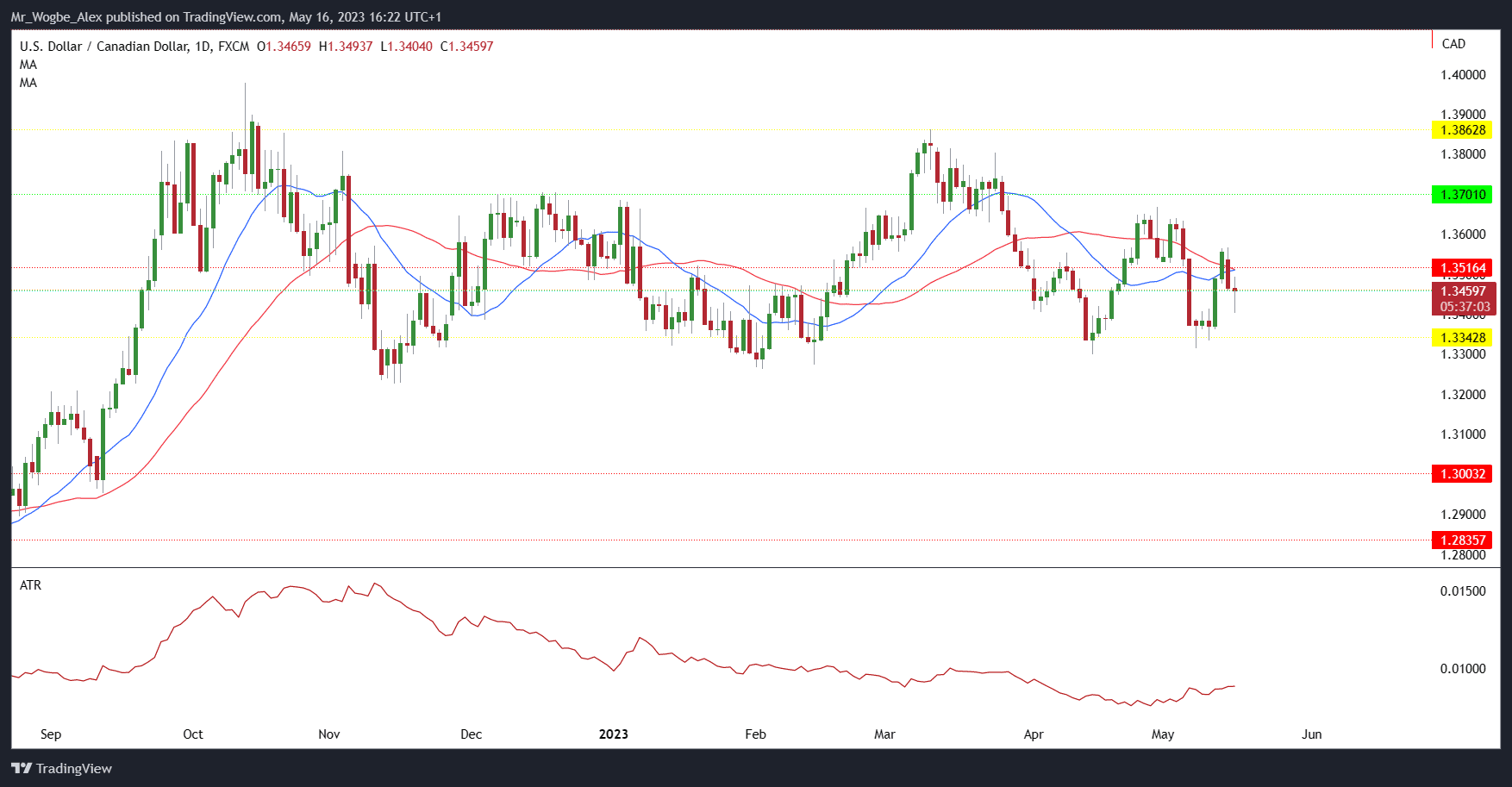 Upcoming Shift in Landscape for Canadian Dollar
The Canadian headline CPI didn't just meet expectations; it steamrolled over them with gusto. In April alone, the CPI skyrocketed by a whopping 0.7%. This impressive leap propelled the annual rate from 4.3% to 4.4%, leaving even the most seasoned market watchers wide-eyed in amazement.
The culprits behind this inflationary upswing were none other than rent prices and mortgage interest costs, proving that even the cost of having a roof over your head can influence global currency markets. With such robust figures, it's no wonder that sellers might be reconsidering their positions, signaling a potential shift in the USD/CAD landscape.
After a relentless campaign of raising interest rates, the Bank of Canada (BoC) decided to hit the pause button. Having implemented a cumulative increase of 425 basis points since March 2022, they felt it was time to catch their breath and assess the situation. However, this breather came with a catch—the BoC's decision was conditional on the inflation outlook aligning with their forecasts.
Given the latest CPI data, it seems likely that the inflation trajectory meets the BoC's criteria, potentially setting the stage for a change in the bank's strategy.
The economic stage is now set for the Bank of Canada to take center stage and potentially make a bold move. The BoC could soon unveil its readiness to resume hiking borrowing costs, signaling confidence in the Canadian economy's resilience.
On the other hand, if consumer prices fail to decrease at the desired pace, the central bank might adopt an aggressive stance for an extended period, ensuring stability and mitigating potential risks. A hawkish message from the BoC would undoubtedly send positive shockwaves through the Canadian dollar, elevating its status in the currency markets.
Broker
Benefits
Min Deposit
Score
Visit Broker