The Secretary-General of the United Nations, António Guterres has expressed his desire for the organization to adopt blockchain technology in its operations. Guterres' desires were communicated through a publication by Forbes which aired on the 28th of December.
The Sec-gen said that he believes strongly in blockchain as it fine-tunes every system it is applied to, and that the UN has to adopt blockchain technology if it is to perform optimally in this digital age.
As the record shows, this isn't the first time Guterres will speak highly of blockchain use. In 2018, he established a "digital cooperation project" and placed blockchain technology as one of its explicit agenda.
In September of 2018, the Sec-gen illustrated how confidence in national institutions like the UN has been slowly declining over the years amongst states. He pointed out that technology, especially blockchain, has the power to amend this decline.
However, he also expressed his disdain for the negative exploitation of cryptocurrencies by bad actors, saying that criminal players are taking advantage of the dark web and the anonymity of crypto payment systems to traffic people and illegal goods across borders.
Furthermore, some months ago, the Chief of the UN's drugs and cybercrime department Neil Wals alerted that cryptocurrencies are making the fight against money laundering even more difficult.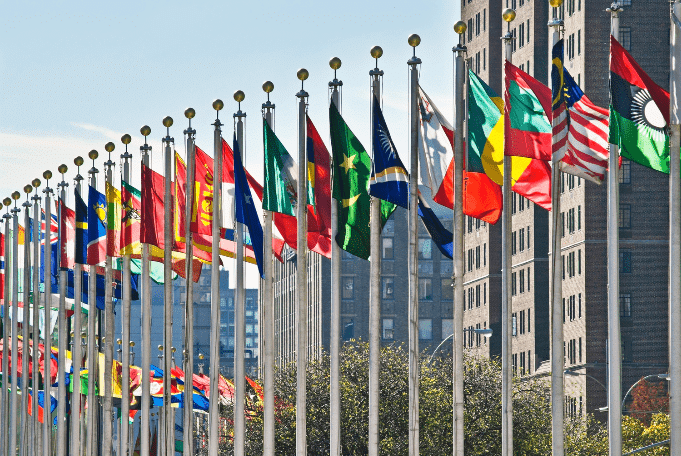 More Blockchain-Related Projects by the UN
After the establishment of Guterres' digital cooperation project, the adoption of blockchain in the UN witnessed a substantial rise.
Earlier this month, the UN collaborated with a blockchain-based financial services firm to introduce a blockchain instrument to help curb the illicit exploitation of immigrant workers in Hong Kong.
The organization is also carrying out studies to create blockchain solutions for the steady urbanization of war-torn nations like Afghanistan.
Early this year, the UN's agency for aviation also mentioned that blockchain will play a beneficial role in the global aviation system.
Broker
Benefits
Min Deposit
Score
Visit Broker
Share with other traders!