Sterling is in the spotlight today in relatively calm markets. The excitement over Brexit caused strong volatility in the pound. But it remains within acceptable limits as, after all, negotiations between the UK and the EU will continue next week, perhaps with some intensification.

As for the week, the Australian dollar remains the weakest, followed by the sterling, the strongest – the yen, followed by the dollar. US stock futures indicate a slightly higher open. But a renewed sell-off in shares could push the dollar and yen towards stronger weekly closings.

Technically, volatility, in the end, GBP/USD holds above minor support at 1.2845. EUR/GBP is holding below minor resistance at 0.9162. GBP/JPY bounced back above 135.66 minor support after a short break. GBP/CHF also holds well above 1.1723 minor support after a short dip. The outlook for the pound is not so bad yet, though vulnerable.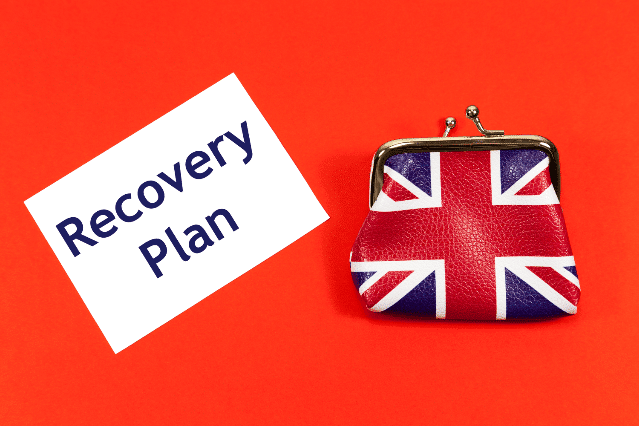 United Kingdom Recovery Stalls Due to COVID-19 and No-Deal Brexit
The possibility of imposing even tighter COVID-19 restrictions and leaving the EU without a deal at the end of the year means there is a risk that the recovery will reverse. Moreover, as some government support measures expire, the next phase of recovery will be more painful for households and businesses.

This is why strategists at Capital Economics believe the Bank of England will expand quantitative easing by another £ 250bn by the end of 2021 and not raise interest rates above 0.10% until 2025.
"As many agreements were reached, the gap between the Brexit deal and the abandonment of the deal narrowed. We estimate that a "cooperative" non-deal, in which the UK and the EU work together to minimize disruptions, would mean GDP in 2021 would be about 1.0% lower than it would otherwise. In the case of non-cooperation, when there is no cooperation, the GDP can be about 2.5% lower. Either option will slow the UK's recovery from the COVID-19 crisis compared to other economies. "
Broker
Benefits
Min Deposit
Score
Visit Broker
Share with other traders!