The US Federal Reserve has passed a memo prohibiting senior central bankers from investing in cryptocurrency. According to an announcement from the Federal Open Market Committee (FOMC), its members have "unanimously formally adopted comprehensive new rules for the investment and trading activity of senior officials."
The FOMC is a division of the US Federal Reserve System tasked with monitoring and regulating the nation's open market activities.
The new requirement was first announced in October 2021, as the FOMC aimed to bolster "the impartiality and integrity of the Committee's work by guarding against even the appearance of any conflict of interest." The October announcement detailed:
"Under the new rules, senior Federal Reserve officials are prohibited from … holding investments in individual bonds, agency securities, cryptocurrencies, commodities, or foreign currencies."
Also, senior central bankers were prohibited from "purchasing individual stocks or sector funds," "entering into derivatives contracts," and "engaging in short sales or purchasing securities on margin." However, the October announcement did not include cryptocurrency on its list of prohibited investment assets.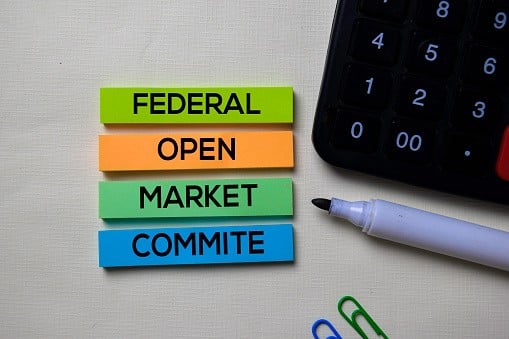 Top US Federal Reserve Officials Resign Following Investment Scandal
The amended rule applies to Reserve Bank presidents, board members, first vice-president, research directors, FOMC staff officers, the manager and deputy manager of the System Open Market Account, board division directors usually present at Committee meetings, any individual chosen by the chairman, and the nuclear families of these individuals.
The FOMC also plans on extending this restriction to other staff and members after additional study and review.
The new rule comes after the scandalous trading of stocks and other investments by Fed officials last year on the eve of the central bank's sweeping measures to support the economy amid the COVID-19 crisis. Because of how scandalous the affair was, two senior Fed members, Eric Rosengren, president of the Federal Reserve Bank of Boston, and Robert Kaplan, president of the Federal Reserve Bank of Dallas, resigned their positions.
The Federal Open Market Committee asserted:
"Officials covered by the new rules will have 12 months from the effective date of the rules to dispose of all impermissible holdings."
The Committee also noted that the rules will take effect on MayDay (May 1) 2022, adding: "Going forward, newly covered officials will have six months to dispose of all impermissible holdings."
Broker
Benefits
Min Deposit
Score
Visit Broker
Share with other traders!