In the fast-paced world of cryptocurrencies and blockchain technology, making informed investment decisions is crucial. With the abundance of data and metrics available, it's essential to leverage powerful tools that provide deep insights into blockchain tokens, NFTs, and DeFi platforms. Enter blockchain analytics tools, the secret weapon of successful crypto investors.
In this blog post, we will explore what blockchain analytics tools are, their importance, and highlight five top tools that can revolutionize your investment strategy.
Top 5 Blockchain Analytics Tools
CoinMarketCap: Unlocking the Crypto Universe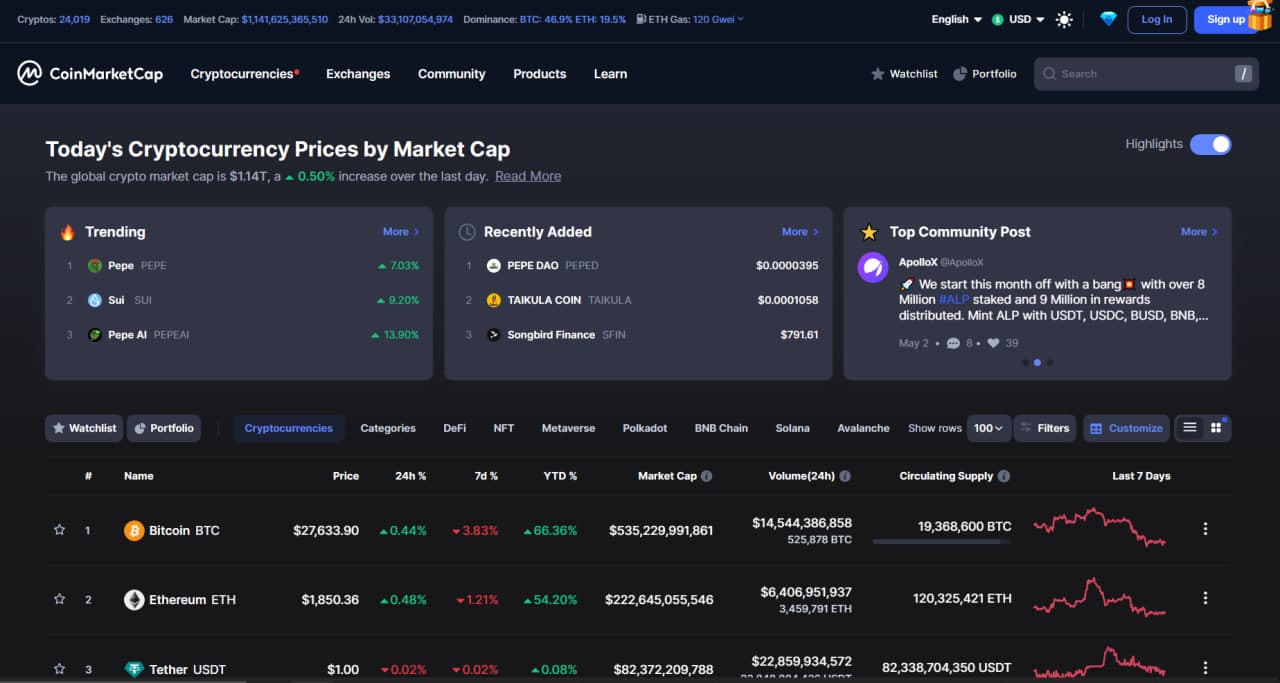 When it comes to blockchain analytics tools, CoinMarketCap reigns supreme. Established in 2013 by the talented software engineer Brandon Chez, CoinMarketCap quickly became a go-to resource for crypto enthusiasts. It's like the Swiss Army knife of crypto data, offering real-time information on over 10,000 cryptocurrencies, including price tracking, market capitalizations, and historical data. It's a one-stop shop for anyone looking to stay updated on the latest developments in the crypto ecosystem. Plus, the website also has a news section to keep you in the loop.
Through its API service, CoinMarketCap provides direct access to structured and programmed market data. While the basic service is available for free, professional investors often opt for the "pro" subscription plan, unlocking advanced features, key metrics, and unrestricted access to real-time data.
DappRadar: Exploring the DeFi and Dapp Landscape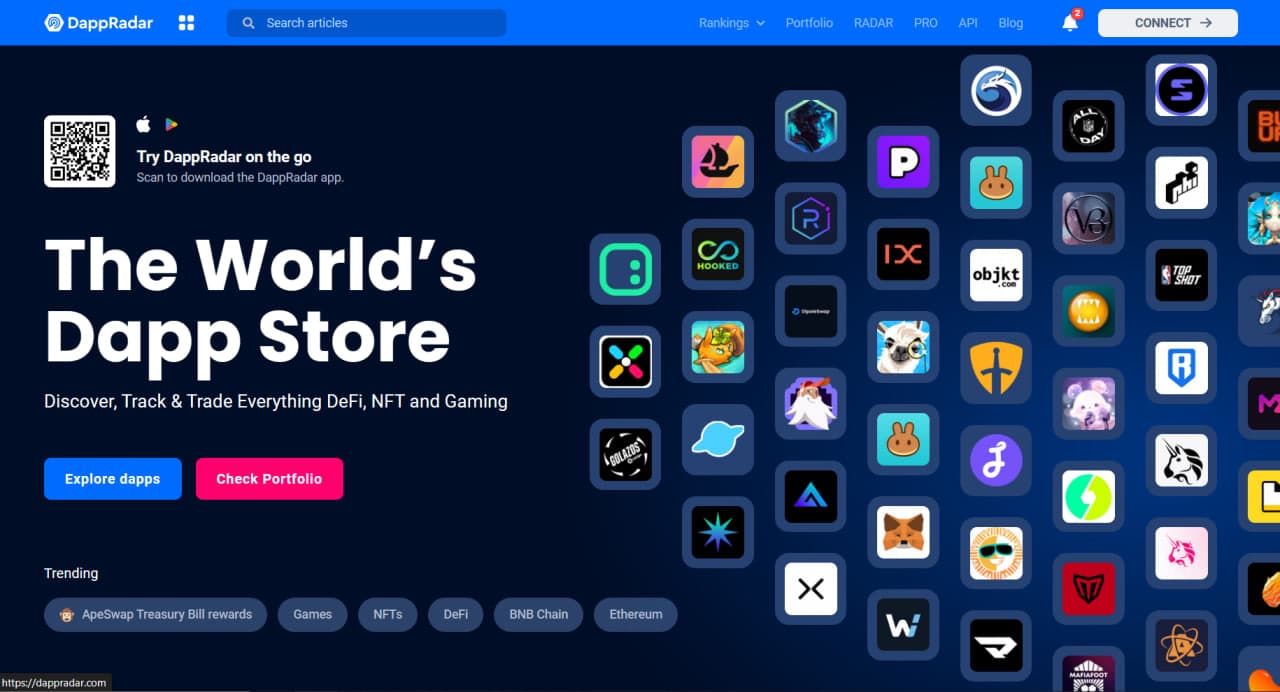 DappRadar, based in the vibrant city of Vilnius, Lithuania, is your trusted guide to the world of decentralized finance (DeFi) and blockchain apps. This platform has a passion for all things decentralized and offers a comprehensive view of the app side of the ecosystem. From rankings of the most popular blockchain apps with metrics like daily volumes, active wallets, and smart contract balances to separate analytics and visualization tools for NFTs and apps across various sectors, DappRadar has got you covered.
Subscribers to DappRadar gain access to an advanced API that provides real-time visibility and tracking capabilities across multiple blockchains, covering dApps, NFTs, and gaming.
DefiLlama: Navigating the World of Decentralized Finance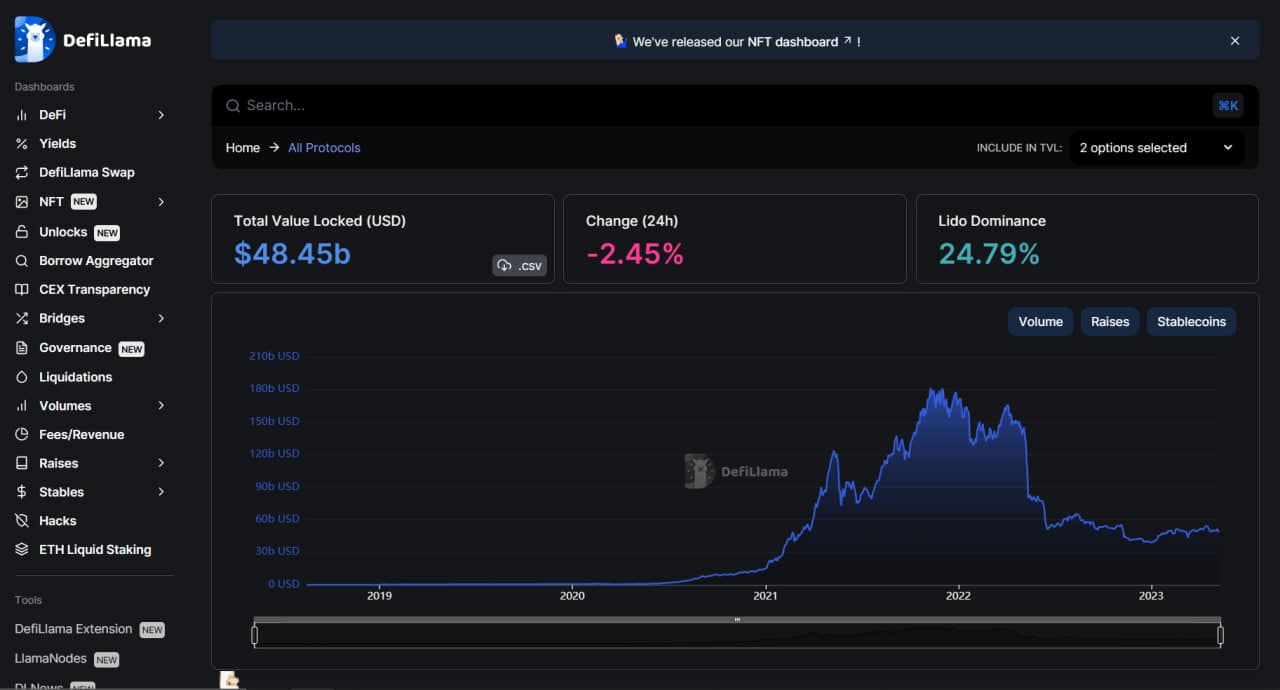 Decentralized Finance (DeFi) protocols have been making waves in the blockchain space, and DefiLlama is here to help users and investors navigate this rapidly evolving market. Developed by a group of passionate developers and DeFi enthusiasts, DefiLlama offers dedicated analytics tools to better understand and compare different DeFi protocols.
The highlight of DefiLlama is its ranking page for DeFi protocols, allowing users to sort and compare based on various criteria. Metrics such as total value locked (TVL), liquidity, market performance, daily volume, and more are available at your fingertips. It's like having a personal DeFi advisor guide you through the maze of options and help you make informed decisions.
Additionally, DefiLlama's yield farming calculator tool is a game-changer for potential investors. By estimating your up-to-the-minute potential return on investment from different DeFi protocols, you can make calculated moves to maximize your profits.
Glassnode: A Deep Dive into On-Chain Data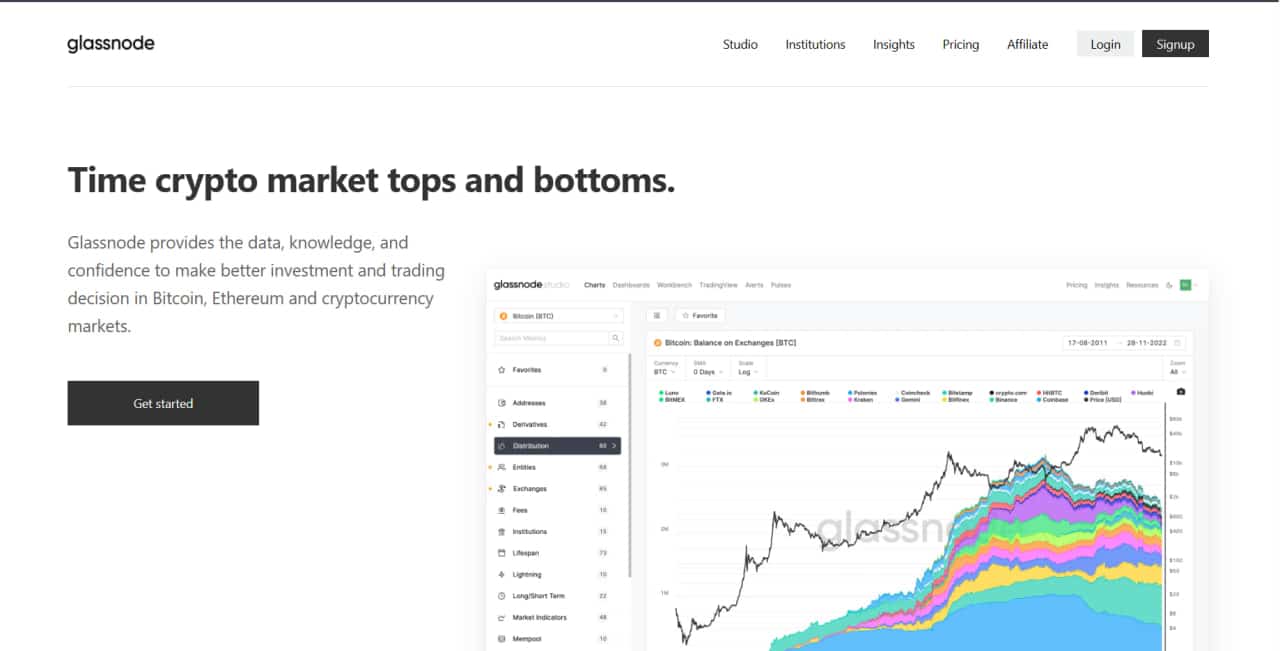 For crypto investors, developers, and traders seeking a comprehensive on-chain data analytics platform, Glassnode is a popular choice. Launched in 2018 by a group of industry professionals with deep domain experience in blockchain, Glassnode has gained a solid reputation in the crypto community. It's like having a magnifying glass to examine the intricate details of on-chain data.
Glassnode Studio, the free version of Glassnode, offers a decent selection of basic metrics and data analytics tools. You can explore daily on-chain transactions, network activity, active addresses, and more. It's perfect for casual investors and crypto newcomers who want to dip their toes into the world of on-chain analytics.
However, if you're ready to take your analysis to the next level, a subscription to Glassnode's premium service is necessary. With a paid subscription, you gain access to real-time data on cryptocurrencies and DeFi projects, as well as a wider array of on-chain metrics for deeper insights.
Messari: Unveiling Quality Research and Insights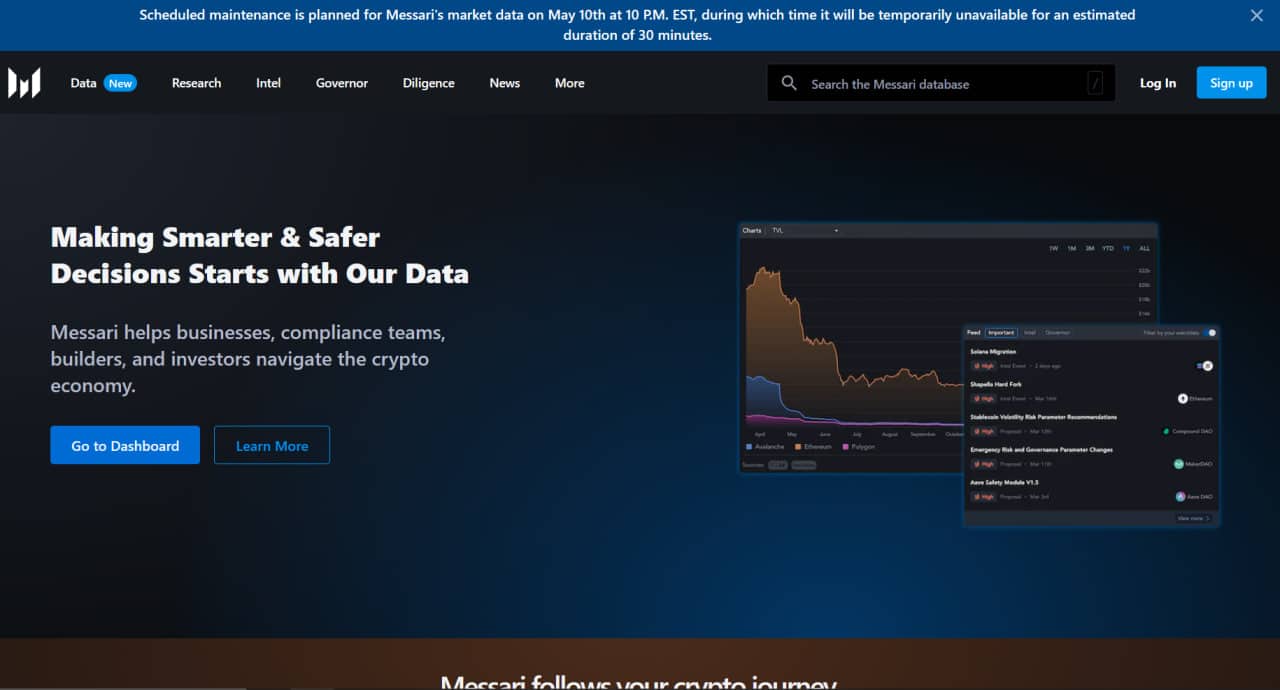 Founded in 2018 by the visionary Ryan Selkis, Messari.io is a platform that delivers high-quality research data on popular blockchains and crypto projects. Selkis, also known as the founder of the renowned crypto news site CoinDesk, understands the importance of accurate and insightful information in the crypto world.
Messari.io offers not only data analytics tools for tracking and visualizing blockchain data but also an in-house team of blockchain data analysts. These experts delve deep into the market and publish in-depth research reports, providing valuable insights into various aspects of blockchain technology. It's like having a team of crypto detectives uncover hidden gems and unravel the mysteries of the blockchain universe.
Users of Messari.io can rely on the platform for market analysis, risk management tools, and tracking trading volumes, market capitalization, and other basic metrics. Additionally, the community forum provides a space for collaboration with other users, fostering knowledge-sharing and networking opportunities.
You can purchase Lucky Block here. Buy LBLOCK
Broker
Benefits
Min Deposit
Score
Visit Broker