Service for copy trading. Our Algo automatically opens and closes trades.
The L2T Algo provides highly profitable signals with minimal risk.
24/7 cryptocurrency trading. While you sleep, we trade.
10 minute setup with substantial advantages. The manual is provided with the purchase.
79% Success rate. Our outcomes will excite you.
Up to 70 trades per month. There are more than 5 pairs available.
Monthly subscriptions begin at £58.

The world has seen some revolutionizing technologies in the recent past in which AI, IoT, Augmented Reality, RPA (Robotic Process Automation), and several other count. Among these fast-growing technologies, Blockchain has been the one that has really caught the audience through Cryptocurrencies.
8cap - Buy and Invest in Assets

Minimum deposit of just 250 USD to get lifetime access to all the VIP channels
Buy over 2,400 stocks at 0% commission
Trade thousands of CFDs
Deposit funds with a debit/credit card, Paypal, or bank transfer
Perfect for newbie traders and heavily regulated

Don't invest in crypto assets unless you're prepared to lose all the money you invest.
Cryptocurrency is a digital asset that has changed the whole concept of the world payment system. The financial world is changing and cryptocurrencies have a major impact on it.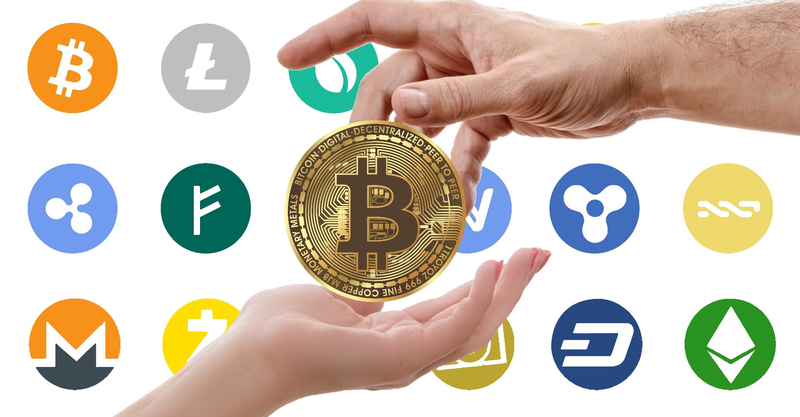 Who would have thought a person sending money to another person from one end of the world to the other in less than 5-6 seconds? It's all happening just because of the digital currencies that provide lightning-fast service. The inferences of blockchain technology for international commerce is sumptuous.
Fast cross-border transactions are key to the success of cryptocurrencies, but apart from this, cryptocurrencies have produced exponential price growth that has exceeded handsomely.
It all began with Bitcoin (BTC) created by Satoshi Nakamoto, which is the leading crypto since the beginning. Know there are different crypto's in the market, each with a distinct identity. The best thing has been that each digital asset is adding new things to the blockchain technology, which has helped the entire industry to push forward.
Though the market suffered heavily after its heroics in late 2017 and early 2018. But once again it seems to recover back sharply. The crypto market is still new, so it will take a bit of time to settle down, but in the meanwhile, investors have a great opportunity to make money by investing in some quality assets. You can analyse all the cryptocurrencies here.
Litecoin (LTC)
Founded back in 2011 by Charlie Lee, Litecoin has made a massive space in the crypto market. Often known as the 'silver Bitcoin', LTC possesses many BTC features though it has faster transaction speed and has higher scalability than Bitcoin.
Litecoin can be considered as a good alternative to Bitcoin, as it can be easily integrated into networks using BTC due to its compatibility with the Bitcoin's API.
Due to its paramount services, merchants in heavy numbers have adopted LTC and are using it as a medium of payment. So, LTC is one healthy investment. At the time of press, LTC trades at $90.75 USD with a market cap of $5.6 billion, ranked at 4th.
Ripple (XRP)
XRP, Ripple's famous token is certainly one of the long-term favorites for the investors. Being the 3rd biggest crypto by market cap, users have expectations from Ripple's XRP.
The key element for Ripple is its technology, that makes it far superior to other cryptocurrencies, at the moment. The adoption of Ripple by top financial firms across the globe has added a lot to the value of Ripple and its token (XRP).
Ripple is providing with one of the fastest payment services. Moreover, it has distinct consensus ledger that does not require mining, which sets it apart from other altcoins.
Crypto analysts believe that future awaits Ripple to take over the market. As of 30th July 2019, XRP was trading with a market cap of $13.5 billion and at a price of $0.315 USD.
Ethereum (ETH)
Ethereum (ETH) is one of the old fishes in the market that keeps on surprising. A few months back, when XRP took over ETH for the second spot, many thought that this is the end of Ether in the market, but it fought back and captured its old spot.
Ethereum has a wide network with more utility than Bitcoin and allows with a faster transaction. With the market to move up, Ethereum seems to be a good option for investors. With a higher trading volume and market cap, ETH is one good piece to look up to.
Dash (DASH)
Dash is an altcoin with a lot of potentials. Currently, it trades at 15th place in the market rankings.
The key aspects that make Dash worthy are, it offers high anonymity with faster transactions than Bitcoin, relatively at a cheaper rate. Different merchants across the globe are using Dash payments and with further development in technology, Dash seems to perform better than expected.
Bitcoin (BTC)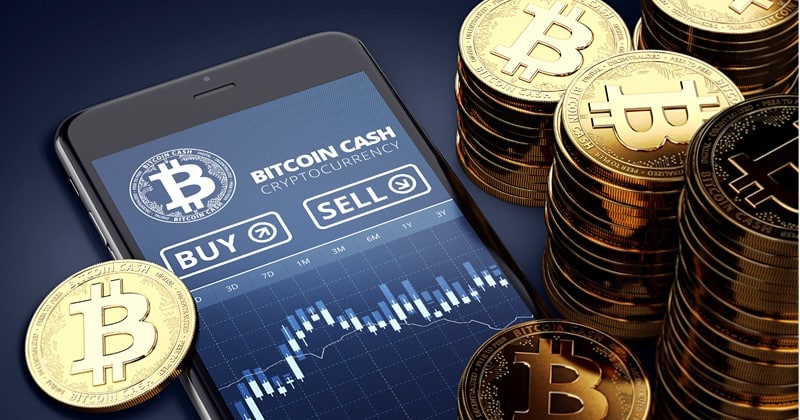 Bitcoin (BTC) the king of the market, that has a 64.4% dominance rate in the market. The volatility of the market makes it unpredictable. A few months back it was trading around $3K and now it's back trading at nearly $10K.
This recent happening has given a new beginning to Bitcoin, where investors have again shown trust in BTC. With the highest market cap and massive trading volume, BTC seems to surpass the highest price mark once again, which was nearly around $19K.
Above all these points, Bitcoin is accepted by thousands of firms and merchants, which gives it massive support to keep on moving forward, unless the bulls strike once again.
Cardano (ADA)
In such a less time span, Cardano (ADA) has really been impressive. It has still more to showcase, as Cardano has a strong scientific research background. Charles Hoskinson the CEO, thinks that Cardano is the one for the future with enormous capability.
The fundamentals of Cardano are the key to its success and is set to play a vital role in long-term progress. Currently, Cardano trades at 11th spot in the market.
Stellar (XLM)
Stellar (XLM) has been another prime example of how technology affects the growth of an asset. Similar to Ripple in many regards, Stellar's core focus is to revolutionize the world financial system.
With making its appearance felt, IBM collaborated with XLM to have a benefit from its fast and cheap services. As Stellar thrives towards some major developments, it is certaintly a digital asset investor won't want to miss.
NEO
NEO is China-based crypto, which has had a successful time catching the user's attention.
NEO has a fair bit of potential; it is often considered as a parallel of Ethereum. It also facilitates smart contracts just like ETH, but it has much secure, a reliable and scalable network than Ethereum. It is much versatile than Ether, as it supports various programming languages, whereas, Ethereum only work with solidity.
At the moment, NEO is a bit down trading at 16th place. But keep an eye on this one.
NEM (XEM)
NEM (XEM) has been in the news for a while now. With its roots growing across different countries, NEM stays on the list of top 10 assets that are the best possible option for an investor.
At the moment, NEM trades pretty low at 23rd spot, but that is not the level of measurement for investment. NEM the capacity to entertain its users and with the market moving in the right direction, it is the coin to watch out.
Bitcoin Cash (BCH)
Bitcoin Cash (BCH) one of the oldest cryptos in the market, which came after the hard fork of Bitcoin. BCH has surprising done good in the recent past, that is the reason it makes it to the top 10 list of leading cryptos.
The trends of the market show the BCH would be a good option to go with and it would turn out to be a beneficial investment.
Conclusion
Crypto market has seen a massive amount of capital coming into it and it provides with a great opportunity for the investors to get maximum out of it. The market is volatile, grab the opportunity and go with the mantra of buy and HODL.