Ethereum developers reportedly completed another successful test Merge last week ahead of the highly-anticipated network upgrade in the second half of 2022.
The test Merge took place on an Ethereum network clone, Ropsten, making last week's test the most realistic and significant success so far. Ethereum CEO Vitalik Buterin previously noted in an interview that The Merge would take place in August, assuming everything goes as planned.
The network now has two more tests on separate test networks—Sepolia and Goerli—to run. Success in both tests means we get to see Ethereum switch from a proof-of-work (PoW) network to a more refined proof-of-stake blockchain. This upgrade will help make the blockchain ecosystem more scalable and make the ETH token a deflationary asset.
The Merge Will Overhaul the Ethereum Price Dynamics
For context, Ethereum currently facilitates the minting of 13,200 ETH tokens every day by miners. After the Merge, this issuance rate drops dramatically to 1,590 ETH per day, as miners become a thing of the past. This represents a 90% drop in token supply, equivalent to three Bitcoin halving events occurring at once.
This will lessen the selling pressure on the token and infuse a significant level of bullish momentum, possibly driving ETH and the broader market to new highs.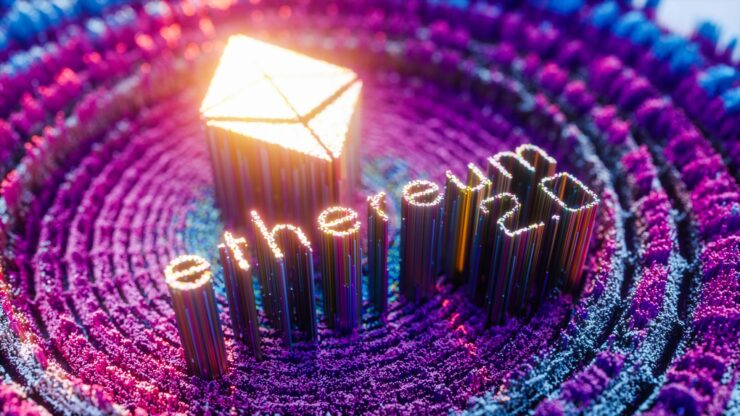 Already, ETH faces immense sell pressure from its miners, who have to liquidate about 80% of their newly minted tokens to cover overhead costs. With a daily issuance rate of 13,200, miners essentially pump 10,560 new ETH tokens into the market every day, which is unarguably bad for bullish optics.
After the Merge, stakers replace miners on the network. Because stakers have no overhead costs to fulfill, it is estimated that they would only sell about 10% (159) of their 1,590 ETH reward per day. This would improve the trading dynamics around Ethereum and boost the price. It is safe to say that, unlike what we see today, Ethereum will need holders to sell millions of dollars worth of tokens to keep the price from becoming too bullish.
One crypto analyst explained, "We have seen large moves and supply shocks in crypto before, but I believe the Merge will create the largest and most violent one we have ever seen at scale."
Broker
Benefits
Min Deposit
Score
Visit Broker
Share with other traders!