Prominent US online brokerage provider Robinhood recently reported that the number of users that trade cryptocurrencies on its platform grew by six times in Q1 2021. According to a blog post dated April 8, Robinhood revealed that a total of 9.5 million users traded on its platform in the first quarter of 2021 alone, a significant increase from the 1.7 million recorded in Q4 2020.
The record increase of crypto traders on Robinhood is a testament to the increasing popularity and adoption of cryptocurrencies. Meanwhile, the brokerage provider also reported that its cryptocurrency team had more than tripled since the beginning of the year.
The blog post recounts that Robinhood Crypto got initiated to provide a simple, cheap, and efficient avenue for trading cryptocurrencies. The platform currently supports only seven crypto assets, including Bitcoin (BTC), Ethereum (ETH), Bitcoin Cash (BCH), Ethereum Classic (ETC), Bitcoin SV (BSV), Litecoin (LTC), and Dogecoin (DOGE).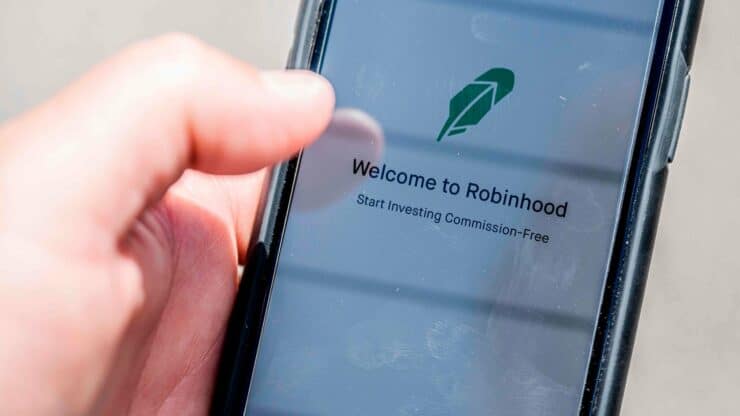 This is not the first significant trading record set in 2021 by Robinhood. In February, the brokerage giant recorded a massive increase in the number of new users (six million new customers) just two months into 2021.
The GameStop Robinhood Saga
While 2021 has been a record-breaking year for Rohinhood, the company suffered a major PR crisis when it came under heavy criticism, following its decision to halt the trading of GME stocks amid an unprecedented price rally.
The trading platform also got heavily criticized by the crypto community after it suspended cryptocurrency trading on its platform.
Nonetheless, the company has forged through the crisis and recently announced that it had filed for an IPO with the US Securities and Exchange Commission (SEC).
Along with Robinhood, Coinbase also reported a significant growth in Q1 2021. The exchange giant revealed that it recorded $1.8 billion in revenue in the first quarter of 2021.
You can purchase crypto coins here: Buy Coins
Broker
Benefits
Min Deposit
Score
Visit Broker
Share with other traders!