Traders, you might want to keep an eye on the EUR/USD currency pair as it continues to rise. Since September 2022, the pair has been on a steep uptrend, thanks to a hawkish European Central Bank (ECB) and a weaker US dollar.
The ECB has remained committed to raising rates until inflation shows significant signs of easing, which has boosted the euro's value. Meanwhile, market participants have been anticipating a slower pace of tightening or a near-term pivot from the Federal Reserve.
However, the EUR/USD pair can deflate quickly. The recent collapse of Silicon Valley Bank and Signature Bank has raised concerns about the health of the US banking system, causing the pair to fall to prior support at 1.0524 on March 8. However, investors should not be deterred, as there are many other factors at play.
The EUR/USD Pair Maintains an Upward Trajectory
After rising above trendline resistance taken from the January 2021 high, the euro has continued to gain against the greenback. This is due to a weaker dollar and a hawkish ECB, which have allowed the euro to outperform the dollar.
Despite the recent gains, the US dollar, as measured by the DXY index, gained ground last Friday, going up by about 0.6% to 103.35 amid a risk-off mood. However, it was still on track for a 0.7% drop on the week following the recent slump in US Treasury yields, which was accelerated by the Fed's dovish hike at its March meeting.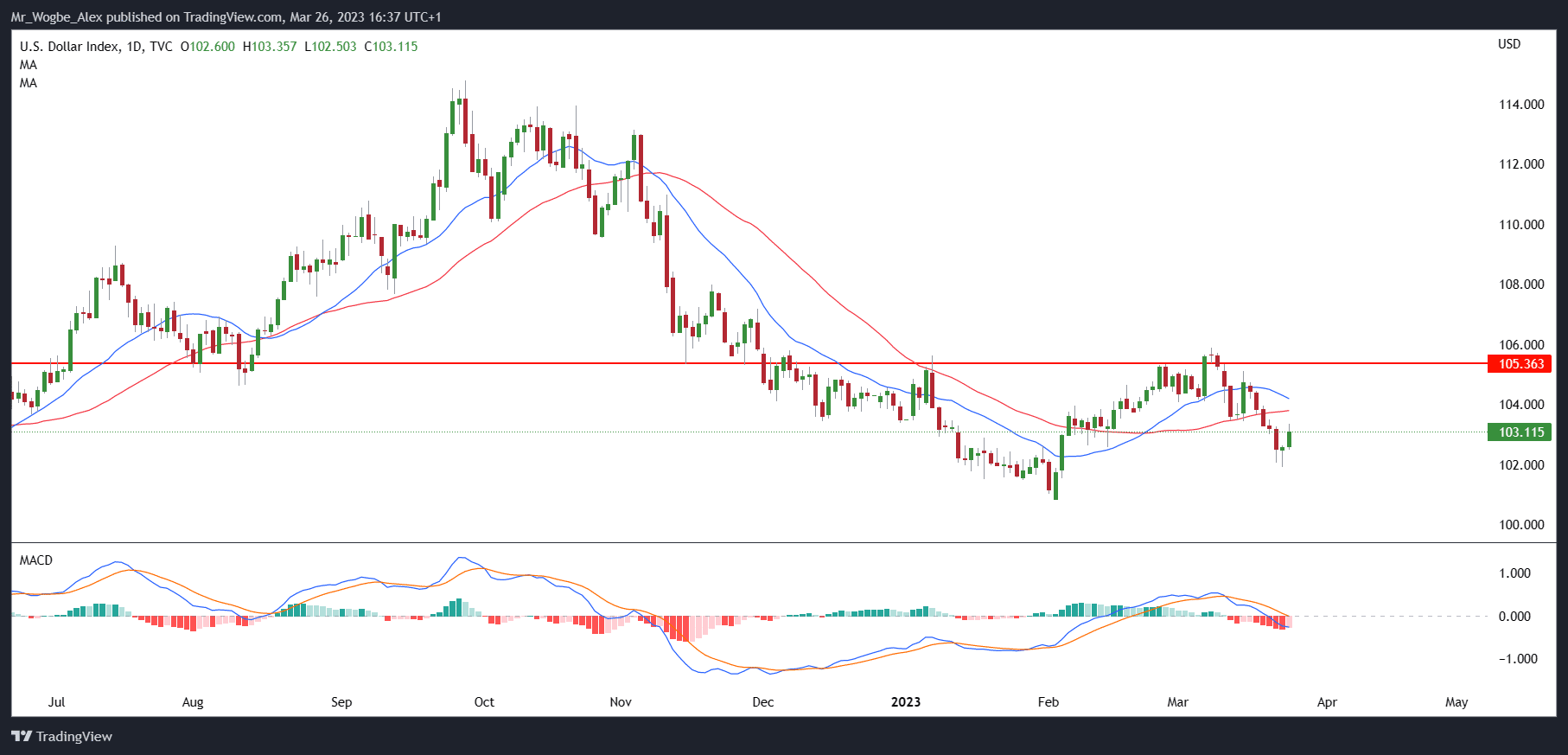 The Federal Reserve raised interest rates by 25 basis points on Wednesday, in line with expectations. However, the Fed signaled that it could halt its hiking cycle soon in response to market fears over US banks in the wake of the rapid and unexpected collapse of SVB and SBNY.
So, what does all this mean for investors? Well, it's essential to keep an eye on economic data and news that could impact the EUR/USD currency pair. With the ECB's hawkish stance and the potential for further rate hikes, the euro could continue to outperform the dollar in the near future.
Broker
Benefits
Min Deposit
Score
Visit Broker