Stablecoins have become the talking point on the lips of most of Washington. This comes after TerraUSD (UST) posted a debilitating crash below its $1 peg, worsening the already bearish sentiment in the cryptocurrency market.
That said, US lawmakers have called for emergency regulation of Stablecoins. Yesterday, US Treasury Secretary Janet Yellen used UST as an example for her explanation of a "Stablecoin run" in her testimony with the Senate Committee on Banking, Housing, and Urban Affairs on the Financial Stability Oversight Council (FSOC) Annual Report.
Confirming if the Treasury Secretary had any plans of regulating Stablecoins, Senator Pat Toomey (Republican-Pennsylvania) asked: "I would like to ask if you can confirm for the record here that it is still your view that it is important, I would argue even urgent, for Congress to pass legislation governing the regulations of the payment stablecoins." Yellen responded: "Yes, I'm happy to confirm that, Senator Toomey." Yellen added:
"The president's working group issued a report concluding that the current statutory and regulatory frameworks don't provide consistent and comprehensive standards for the risks of stablecoins as a new type of payment products, and urges Congress to enact legislation to ensure that stablecoins and such arrangements have a federal prudential framework."

TerraUSD Lose $1Peg Following Bitcoin Crash
UST tumbled to the $0.20 this morning after losing its $1 peg amid one of the worst crypto market sell-offs recorded in history over the past few days. Terra Founder Do Kwon previously announced that the crypto project had amassed billions of dollars worth of Bitcoin as Stablecoin reserve. However, the recent sell-off, which saw BTC crash below the $30,000 mark, triggered fears that the Luna Foundation Guard would dump those tokens, and led to an even bigger sell-off.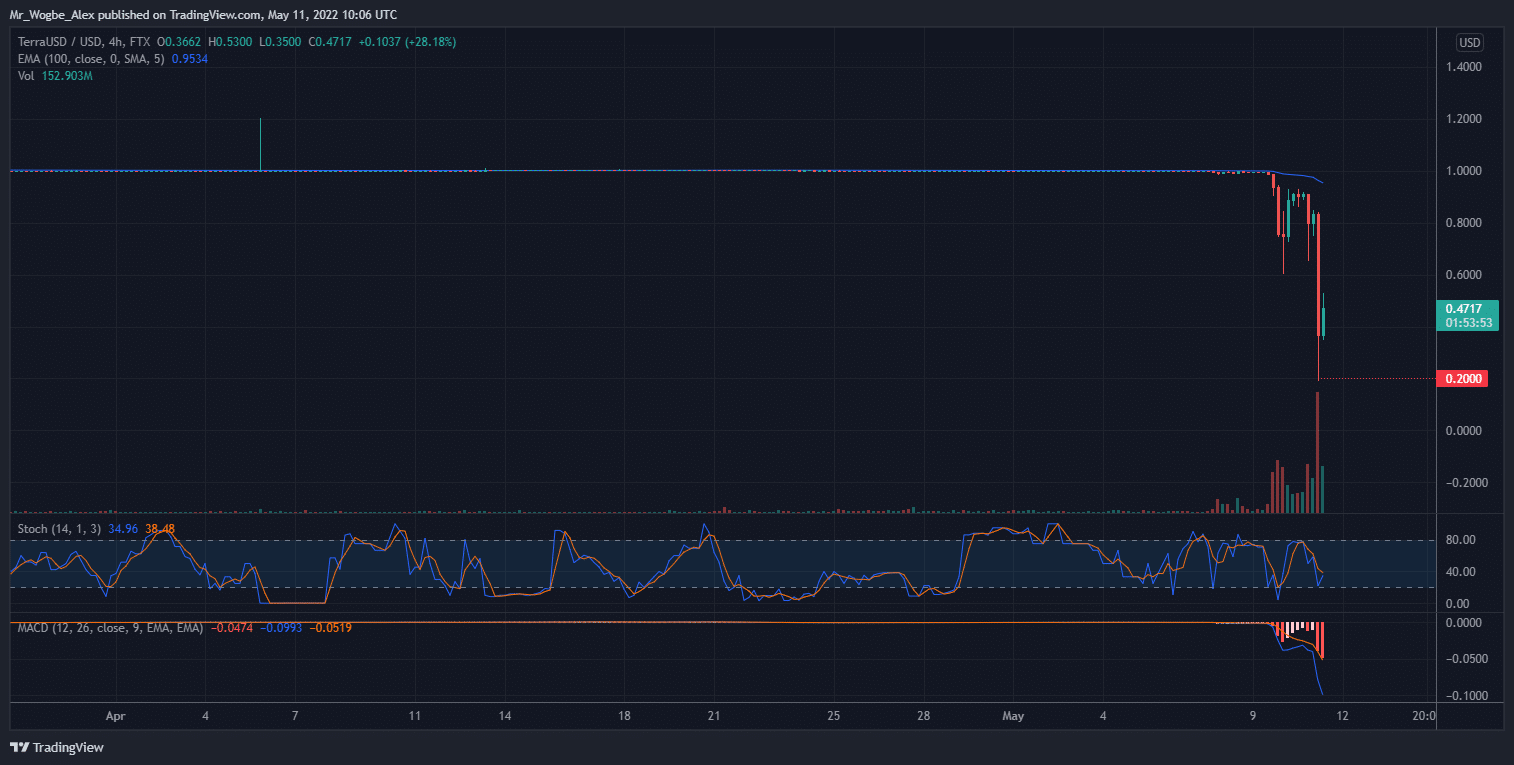 Broker
Benefits
Min Deposit
Score
Visit Broker
Share with other traders!