Invest at least $250 in D2T to gain lifetime access to our VIP Signals
Get early access to Dash 2 Trade's Presale. Buy the D2T token now
Existing community of 70,000+ traders
Unlocks access to the leading crypto trading analysis, signals and trading tools
As featured in CryptoNews.com, FXEmpire.com, FXStreet.com and more
World class development team backed by Quant developers and VC investors
Staking coins not only allow you to make gains when the value of the token increases in the open marketplace – but through regular interest payments. This acts as a great hedge in the event that the broader crypto markets are down.
However, finding the best staking projects is often the most challenging part – as there are now thousands of coins operating in this space.
This is where Learn2Trade can help. Put simply, our members are provided with the very best staking signals that the market has to offer in real-time. As such, you never have to miss the next big staking coin again.
Read on to learn more about our top-rated staking signals!
Table of Content
Learn 2 Trade Staking Signals Service

Get 3-5 Staking Signals Each Week
Find the Hottest Staking Coins in the Market
No Prior Experience Needed
Staking Signals Evaluated by Crypto Experts and Influencers

Best Staking Signals – The Basics
When learning about the best staking signals in the cryptocurrency space – there are two core factors to understand. This includes the ins and outs of how staking works, as well as signal services such as the one offered by Learn2Trade.
Although we explain this in much more detail shortly, let's start with the basics. In a nutshell, staking coins allow you to earn interest on your investment. As a simplistic example, the staking coin might offer an annual interest rate of 50% for as long as you keep your tokens locked.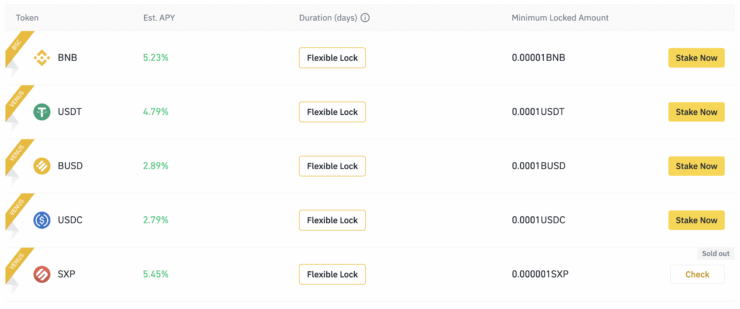 If, for instance, you staked $1,000 worth of crypto for six months, this would result in $250 worth of interest. In the vast majority of cases, this interest is distributed in the respective token that you are staking.
In terms of staking signals, this is where you receive a real-time notification when a newly launched project is about to, or has recently, entered the market. This allows you to purchase the staking token at a highly favorable entry price – as you will be doing so when the project is still in its infancy.
How Does Staking Work?
Before signing up with a signal provider, it is wise to have a firm grasp of what staking is and how the underlying process works. First and foremost, staking is an opportunity that is only possible on blockchain networks that operate on the proof-of-stake consensus model.
This is because the main concept of staking is that by locking up your coins for a certain period of time, you will help the proof-of-stake network verify and confirm transactions. And in turn, for as long as you lock up your hard-earned staking coins, you will be paid interest.
For example:
Let's suppose that you have 20,000 staking coins
The staking network in question offers an annualized interest rate of 60%
You decide to stake your coins for three months
This means that at the end of the three month period, you would have increased your holdings by 3,000 coins
This is because, at 60% annually, 20,000 coins would yield 12,000 coins.
However, you only locked your coins for three months, so the amount earned stands at 3,000 coins.
The beauty of staking is that not only will you earn interest for as long as your coins are locked, but if the value of the digital currency increases, you will still benefit from this.
How do you Find the Best Staking Coins?
On the one hand, the staking concept sounds superb – especially when some coins pay interest in excess of 100% per year. However, make no mistake about it – not all staking projects should be considered. On the contrary, in choosing a staking project that fails to deliver on its promises – you could end up losing a lot of money.
For example, it's all good and well choosing a staking coin that offers interest of 80% per year.
But, if the dollar value of the respective coin has since dropped by the same amount – your investment is virtually worthless.
After all, proof-of-stake networks will pay out their rewards in the same token that is being staked. And therefore, it's absolutely crucial that you focus on the upside potential not only in terms of annual interest – but the value of the token itself. This is why Learn2Trade believes that by signing up for the best staking signals in the market – you can stick with projects that offer a suitable risk/reward ratio.
How do Staking Signals Work?
So now that we have explained the basics of staking and what risks you need to consider when investing in new projects – we can discuss the fundamentals of signals.
For those unaware, signals are hugely popular in both the forex and crypto circles – as they allow traders to invest in assets without needing to perform in-depth research. Instead, signal providers will send out a trading suggestion that tells the member exactly what position to place. This information is provided by expert traders that seek investment opportunities on behalf of their subscribers.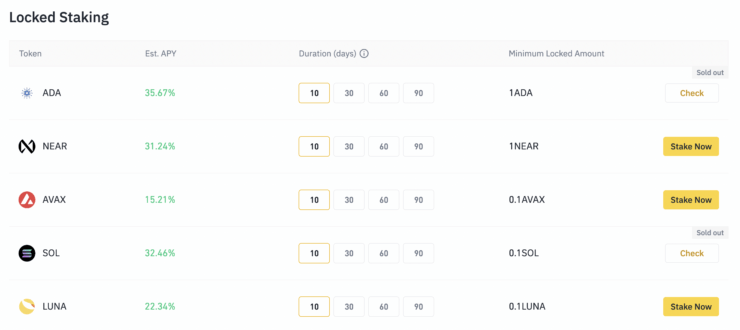 This concept has since made its way to the staking arena, whereby signal providers tell their members which coins represent a viable investment. For example, if the team at Learn2Trade finds a solid staking coin that is about to launch its pre-sale funding campaign, a signal will be sent to all members via our Telegram group.
The member then has the opportunity to act on our signal by purchasing the respective staking coin – if this meets with their financial goals and risk profile.
In the sections below, we will discuss in great detail how the best staking signals work here at Learn2Trade.
Telegram Staking Signals
The first point to note is that much like our forex and crypto signals service – all staking coin suggestions are sent via Telegram. This means that by signing up for our subscription service and joining our Telegram group – you will receive the best staking signals as soon as our analysts send out an alert.
This is crucial, as other means of communication – such as email, often go unnoticed. But, in the case of Telegram, our staking signals will popular a custom alert on your smartphone. As such, as soon as the alert is heard, you can proceed to assess our signal.
An additional point to mention is that sending out the best staking signals via Telegram presents an arena to communicate with your members. For example, we can outline our full analysis and research report of the staking coin in question – and all members will be able to review this from within the group.
Reasons to Act on Staking Signal
As we briefly noted above, all of the staking signals that we send to our subscribers will come with a detailed analysis. This means that our research team will explain exactly why we think the respective staking coin could be the next best thing.
For example, we might explain that the staking coin stands out not only because it offers a lucrative annual interest rate of 110%.
But, it might be the case that the staking rules do not require a minimum lock-up period.
In another example, one of our signals might point towards a new coin that offers an innovative staking system that is tied to a fiat currency like the US dollar or euro.
Our researchers might argue that this offers a great opportunity to earn interest on your tokens without needing to worry about crypto market volatility.
Ultimately – irrespective of why we like the look of the project – all of the best staking signals that you receive from Learn2Trade will come with a comprehensive analysis.
Expert Team of Crypto Experts and Influencers
It goes without saying that the internet is jam-packed with signal services. Not only in terms of crypto, but stocks, forex, commodities, and more. However, the signal service is only as good as the people performing the market research and analysis.
This is why Learn2Trade has employed some of the smartest brains from within the crypto and blockchain technology arena. That is to say, our team of crypto experts has a long-standing track record in finding hugely successful projects when they are still in their infancy. Once again, this allows us to buy into a new staking coin at a highly favorable entry price.
In addition to crypto traders and analysts, our team also has connections with well-connected influencers with significant followings. This allows us to gauge the sentiment of the broader market and focus only on staking projects that are likely to be well received by the masses.
How we Find the Best Staking Signals in 2022
When choosing the best staking signals for your financial goals, it is important that you assess how your chosen provider evaluates the market.
With this in mind, the sections below will explain how the team at Learn2Trade finds the best staking signals that the market has to offer.
Team and Legitimacy
Before we even get to the point of assessing the true market value of a staking project, we first research the credentials of the team behind the coin. After all, it is no secret that the cryptocurrency industry can often seem like the Wild West – with one too many scams and rug pulls being reported by the media.
To put it another way, before you buy a staking coin, it is absolutely imperative that you have a firm grasp of the development team of the project.
For example, if the team has decided to remain anonymous, for us, this would present a major red flag.
In fact, our team of researchers will never send out a staking signal for a project that does not have a filled doxxed team of developers.
On the other hand, if we come across a staking project that is being run by a team of verifiable experts with great experience in the field of blockchain technology – then this presents us with an element of confidence. The ultimate aim here is to ensure that our staking signals focus exclusively on legitimate projects.
Project Objectives
Staking is only a small segment of a cryptocurrency project. Let's take Cardano as a prime example. Sure, this project is one of the best staking coins in the market – especially when you consider its significant market capitalization, recent pricing performance, and its strong team of developers.
However, you wouldn't invest in Cardano purely because it allows you to stake your coins. On the contrary, you would likely purchase ADA tokens because you believe in the long-term objectives of the project.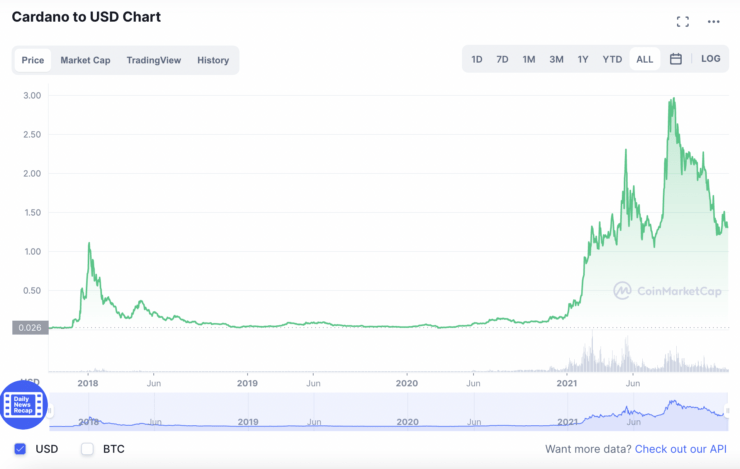 This sentiment forms the backbone of how we find the best staking stakings for our members. That is to say, we spend a sufficient amount of time understanding what the project is looking to achieve and what real-world problems it aims to solve. This will give us a reasonable understanding of how likely the project is to succeed.
Staking Returns
Once we have evaluated the legitimacy and objectives of a project, our researchers will then consider how competitive its staking program is. This is actually more challenging than you might think, as it's not purely about the size of the staking rewards being offered.
Let's look at two hypothetical staking projects to support this point.
We'll say that the first project is about to launch on the Binance Smart Chain – with a projected market capitalization of $2 million. This project is offering a huge staking reward of 90% per year.
The second project, on the other hand, has already been established for two years and currently holds a market capitalization of $450 million. This project offers a more modest staking reward of 30% per year.
Now, in comparing these two staking coins, our team would likely prefer the second project. Sure, the staking rewards on offer are much lower at 30% compared with 90%. But, the implied investment risk is significantly lower when you consider that the second project has a large market capitalization of over two years of verifiable trading activity.
The first project has no history in the market and will launch with a small market capitalization – so although lucrative staking returns are on the table – the risk/reward spectrum would be unfavorable for our analysts.
Staking Terms
Our team of experts would also pay very close attention to the terms of the staking rewards being offered. For example, many of the staking signals that we send to our members will focus on flexible terms. In a nutshell, this means that there is no lock-up period and thus – you can withdraw your staking coins at any given time.
With that said, some of the best staking signals that we come across also come in the form of fixed lock-up terms. This means that you will be required to lock your tokens with the respective blockchain network for a minimum period of time. Until this time passes, you won't be able to withdraw your tokens.
We should also note that some staking signals are based on projects that offer both flexible and locked terms. If this is the case, you will typically get a much higher rate of return when electing to lock your tokens away for a minimum number of days or weeks.
Supported Staking Platforms
This core metric often goes unnoticed by inexperienced crypto investors – even though it is of the utmost importance. Put simply, in order to benefit from staking rewards on your chosen coins – you need to go through a third-party platform.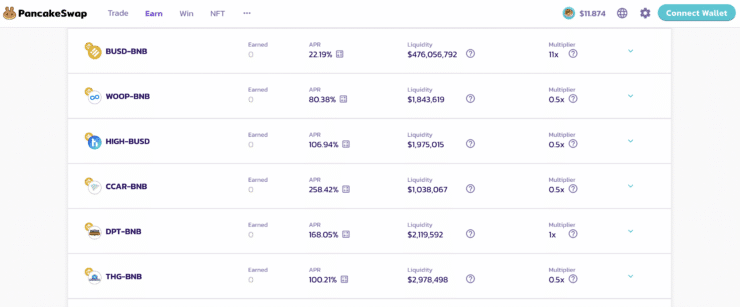 For instance, you will need to deposit your staking coins into the platform and it is, therefore, the responsibility of the provider to distribute your rewards. Now, there are many staking platforms that have a great reputation in this space. Unfortunately, there are just as many staking sites that appear to be a scam.
And as such, if the staking coin is only listed on a platform with a sub-par reputation, you are putting your hard-earned tokens at risk. This is why the best staking signals that we send to our members will always be linked to a token that is supported by a legitimate and trusted third-party platform.
How to Choose a Staking Signals Provider
We at Learn2Trade have a long-standing track record in both the signals and trading education spaces. therefore, we are very confident in the service that we offer.
With that said, it's important that you only sign up with a signal provider that aligns with your goals.
To help point you in the right direction, below we explain the core metrics to look for when choosing the best staking signals provider.
Experience in the Market
The first thing to look for when choosing a staking signals provider is to assess how long they have been in the market. This will give you an idea of whether or not you are dealing with a legitimate provider with a verifiable track record.
In the case of Learn2Trade, our team of in-house traders has been active in the financial markets for over 15+ years. You can also research our hugely popular forex and crypto signal services – which are now home to a Telegram group of tens of thousands of members.
Methodology
It is also important to understand the methodology behind your chosen staking signals service. For example, here at Learn2Trade, we perform a highly in-depth analysis of a potential staking project before sending any information to our members.
This means exploring the team behind the staking project, the size and terms of rewards being offered, and what the projected risk/reward spectrum stands at. All of our findings are sent in an easy-to-understand report alongside each signal that is distributed.
Number of Signals
Each provider will usually have a set number of staking signals that they send each day or week. We would suggest avoiding providers that send too many signals, as this would indicate that the quality of the research behind the suggestion is limited.
Similarly, providers that send too few signals could result in your portfolio being over-exposed to a small number of staking projects. In our experience, we find that the equilibrium in this respect is between 3-5 staking signals per week.
Pricing and Subscription
You likely do not want to focus too much on the price of the staking signal service itself. After all, it is much better to pay a higher price for a staking signal service that is successful.
However, what you do need to look out for are the terms behind the subscription service.
For example, if you are required to pay for a full-year upfront, this should act as a major red flag.
Furthermore, if you are not able to cancel your membership without being financially penalized, such providers should also be avoided.
Here at Learn2Trade, our subscription service operates on a rolling monthly basis. This means that you will only need to pay for the upcoming month and nothing more. This also means that at any given time, you can choose to cancel your membership.
Learn2Trade Staking Signals – Pricing
If you have read this guide on the best staking signals up to this point – then you will know that a significant amount of work goes on behind the scenes. After all, we have an excellent reputation in the signals community and thus – we ensure that only the best very staking coins are suggested in our Telegram group.
This means that in order to provide our members with the best staking signals in the market, we need to employ the best talent that money has to buy. And in turn, our team of expert analysts and researchers will spend countless hours evaluating staking projects and whether or not they represent a viable investment opportunity.
With this in mind, we are very upfront about the fact that we charge a monthly subscription for our service.
The staking signals service offered by Learn2Trade is charged at just £16.99 per month
This will get you between 3-5 of the best staking signals each and every week
All signals are posted in real-time via the Learn2Trade Telegram group
We understand that the signals industry can feel daunting at times – not least because there are so many providers active in this space. This is why we offer all of our new customers a 30-day moneyback guarantee.
This means that if you for some reason you are not happy with the staking signals that we distribute – you are free to ask for a full refund. Just make sure the request is sent to us within the 30-day grace period.
Furthermore, you are never locked into our staking signal service. On the contrary, if you do not want to renew your plan in the following month – this is entirely up to you. No penalties are charged should you wish to stop receiving our signals.
How to Get Started With the Best Staking Signals Today
If you like the sound of our top-rated staking signals and wish to start investing in the best projects that this industry has to offer – getting started could not be easier.
Follow the step-by-step walkthrough below to start receiving 3-5 of the best staking signals every week!
Step 1: Join Learn2Trade
The first step is to quickly register an account with Learn2Trade. This will simply collect some personal information and contact details so we know who you are.
Step 2: Set Up Staking Signal Subscription
Once you have registered, it's then time to set up your staking signal subscription with Learn2Trade.
This simply requires you to complete payment through our secure online portfolio. To recap, our staking signal service is charged at £16.99 per month – which is the amount you will be debited.
Step 3: Join Staking Signal Telegram Group
Now that you have a live subscription, it's time to join our staking signal Telegram group. You will have received details of how to join our Telegram group via email as soon as you paid for your monthly subscription.
If you do not currently have Telegram on your smartphone – you can download the app for free via the Apple or Google Play stores.
Step 4: Receive Staking Signals
Once our team of researchers sends out a staking signal, you will receive a Telegram notification in real-time. Upon opening the message and being redirected to our Telegram group – you will have in-depth information about the staking signal.
This will allow you to read the results of our analysis and why we think the staking coin presents a viable addition to your portfolio.
Step 5: Act on Staking Signals
And finally, once you have evaluated our staking signal, you can then decide whether or not you wish to act on it.
If you do, you will then be required to purchase the staking coin from a suitable broker or exchange.
Conclusion
In summary, the best staking signals allow you to find top-rated investment opportunities that provide both token price upside and lucrative annual rewards.
This can be achieved without you needing to do any research or analysis of your own. Instead, our team of experts here at Learn2Trade works around the clock to ensure that our members receive the best staking signals passively.
In joining our service, you will receive between 3-5 staking signals per week directly in our Telegram group.
And, if for any reason you are not happy with our signals, we offer a no-questions-asked 30-day moneyback guarantee. As such, you've got nothing to lose by testing us out!
Learn 2 Trade Staking Signals Service

Get 3-5 Staking Signals Each Week
Find the Hottest Staking Coins in the Market
No Prior Experience Needed
Staking Signals Evaluated by Crypto Experts and Influencers

FAQs
What are staking signals?
Staking signals at Learn2Trade allow you to find the very best projects to invest in before the wider market. As soon as you receive a signal from us, we explain the ins and outs of why we think the staking coin could be the next big thing.
How many staking signals do I get?
In joining our service, you will receive 3-5 of the best staking signals every week. This will be sent via a Telegram notification in real-time.
How much are your staking signals?
Learn2Trade staking signals can be accessed at a very competitive £16.99 per month. You are not locked into a contract with us - so you can choose not to renew in the next month if you wish.
How do I cancel my staking signal subscription?
You can cancel your subscription by contacting us.
What staking projects do you focus on?
Our staking signals cover a wide variety of projects, risks, and potential rewards. We explain the fundamentals of each staking project when we send out our signals via Telegram.