Gary Gensler, Chairman of the US Securities and Exchange Commission (SEC), made some comments about the regulation of the cryptocurrency industry at a seminar hosted by the University of Pennsylvania Carey Law School.
Gensler began his speech by making clarifications on the duty of the Commission, noting that "the SEC's remit is overseeing the capital markets." He explained that the SEC has a "three-part mission: protecting investors, facilitating capital formation, and maintaining fair, orderly, and efficient markets."
Asserting that the Commission is concerned with regulating crypto trading platforms, stablecoins, and crypto tokens itself, the chairman stressed:
"There's no reason to treat the crypto market differently just because different technology is used. We should be technology-neutral."
SEC Chairman Reveals Plans to Work with CFTC
Gensler also revealed: "I've asked staff to consider how best to register and regulate platforms where the trading of securities and non-securities is intertwined," elaborating:
"In particular, I've asked staff to work with the Commodity Futures Trading Commission (CFTC) on how we jointly might address such platforms that might trade both crypto-based security tokens and some commodity tokens, using our respective authorities."
The SEC Chair argued that more regulations are needed in the crypto space, especially in trading platforms, explaining that retail traders are too exposed to fraudulent activities and market manipulation. Gensler explained: "My predecessor Jay Clayton said it, and I will reiterate it: Without prejudging anyone token, most crypto tokens are investment contracts under the Howey Test."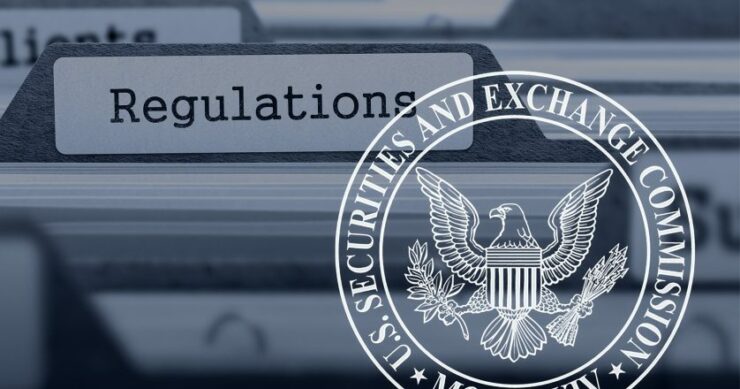 Meanwhile, US Senators Kirsten Gillibrand (D-N.Y.) and Cynthia Lummis (R-Wyo.) recently revealed a joint plan to legislate a cryptocurrency regulatory framework for authorities. The framework shares regulatory domains between the SEC and CFTC (Commodities Futures Trading Commission).
Senator Lummis explained that the CFTC has a more important role in cryptocurrency regulation per the framework, explaining: "When you look at bitcoin and ethereum in particular, it's pretty clear to me those are commodities."
Broker
Benefits
Min Deposit
Score
Visit Broker
Share with other traders!