The hashtag #relistXRP continues to trend on Twitter and other social media platforms and is currently driving XRP prices higher. At press time, XRP is trading up by 15%, around $0.6000.
Following last week's discovery hearing in the case between the Securities and Exchange Commission (SEC) and Ripple Labs, which produced two "surprise sensations" in favor of Ripple, XRP enthusiasts are hopeful that the cryptocurrency could get relisted on exchanges that cater to American traders.
An attorney for the SEC stated at the hearing that "only Ripple and affiliates of Ripple" could technically be involved in the alleged sale of illegal XRP. The attorney, Jeremy Hogan, noted that exchanges that delisted XRP in January were not in violation of any securities laws and would not be violating the law if they offered XRP sale once again. Hogan surmised that the SEC might have received several requests for clarification on the issue from several exchanges.
That said, the SEC is yet to make any official comment on the issue. However, that did not stop the #relistXRP from trending globally.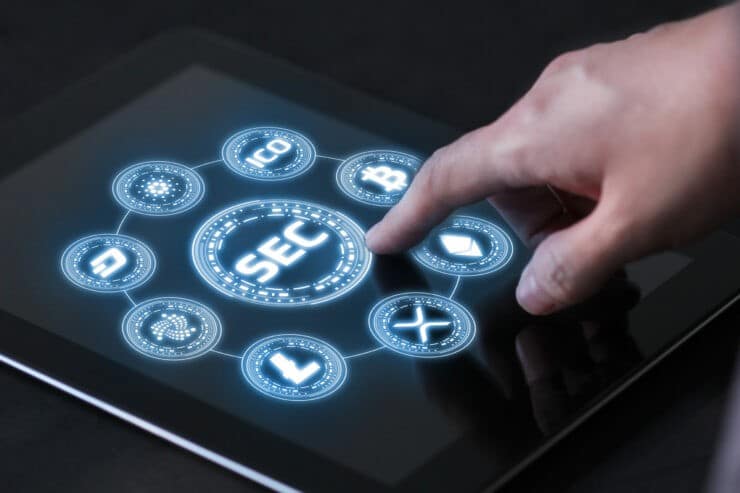 "Ripple Doesn't Control Coinbase"
Jeremy Hogan repeated his "only Ripple and affiliates of Ripple" via a tweet earlier today, clarifying that the term affiliate is defined in Rule 405 of the Securities Act of 1933. According to this rule, an affiliate is a "person (or entity) that directly, or indirectly through one or more intermediaries, controls, is controlled by, or is under common control with."
Hogan also tweeted at Coinbase, asking the exchange if Ripple controls it. However, he got interjected immediately by a popular attorney in the XRP community, Jesse Hynes, who argued that "an exchange is a dealer, and thus not exempt from Section 5". Hogan responded to this interjection by saying that:
"Even IF they are considered a broker-dealer, the SEC already put on the record in response to Deaton's notion that there has been no legal determination of XRP's "status." So, the exchanges behinds are covered either way now. PS. Hi Jesse! Have a great week!"
Nonetheless, Hynes argued again with Hogan's response, noting that the SEC's lawsuit has ticked exchanges off to the possibility that they may be dealing with unregistered security.
You can purchase crypto coins here: Buy Coins
Broker
Benefits
Min Deposit
Score
Visit Broker
Share with other traders!