Service for copy trading. Our Algo automatically opens and closes trades.
The L2T Algo provides highly profitable signals with minimal risk.
24/7 cryptocurrency trading. While you sleep, we trade.
10 minute setup with substantial advantages. The manual is provided with the purchase.
79% Success rate. Our outcomes will excite you.
Up to 70 trades per month. There are more than 5 pairs available.
Monthly subscriptions begin at £58.
Pepsico (PEP) shares are up 50% since their March 2020 Covid nadir, when the pandemic cratered stock markets around the world.
Currently trading at $156, Pepsico is of course the company behind the Pepsi cola drink and we believe its share price has room to grow a lot more.
In 1983, Apple co-founder Steve Jobs lambasted then Pepsi president John Sculley, in the nicest possible way by all accounts, when he attempted to lure him to Apple, with these famously dismissive comments about its main product: "Do you want to sell sugar water for the rest of your life or come with me and change the world?"
As corporate folklore reminds us, Jobs succeeded in his task, as he so often did, and lured Sculley away from Pepsico.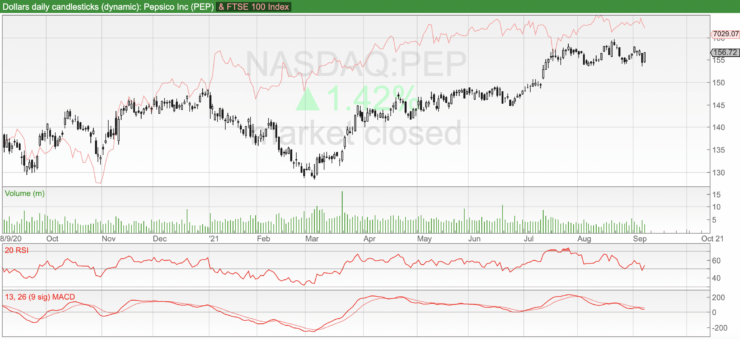 Much more than just a seller of sugary water
But since the 1980s Pepsico has become much more than just aa purveyor of "sugar water" as Jobs would have it.
Today the company's brands cover everything from snacks, energy drinks and sports nutrition to cereals and bottled water.
In other words it is becoming much more of a diversified food and drinks company than, for example, its famous rival Coca-Cola.
With that in mind, last week the Daily Telegraph mentioned the fact that another scion of the business world, legendary investor Warren Buffett, said that he would never sell a share of Coke stock.
It is worth looking at his reasoning.
In conversation with one-time Coca-Cola chairman and CEO Muhtar Kent at the Berkshire Hathaway annual general meeting, Buffett remarked: "I'm the kind of guy who likes to bet on sure things. No business has ever failed with happy customers… and you're selling happiness."
"I like wonderful brands," he continued. "If you take care of a great brand, it's forever."
Buffett, sat on Coke's board of directors for 17 years and his company is the largest stock holder in Coca-Cola.
So where are we going with this? Well, like Coca-Cola, Pepsico has a strong brand, but as the Telegraph puts it, Pepsico "offers investors the better opportunity" because it has a wider portfolio of products and is not confined to primarily just beverages as Coca-Cola is.
Strong brands for tough times
In fact the business boasts at least 23 brands and has licensing deals and/or joint partnerships with the likes of Starbucks, Oceanspray, Yum! Brands, Lipton, Papa John's and Dole.
Along with the strength of its brand, Pepsi shares with Coke the fact that its products are pretty much always in demand, which makes it a great non-discretionary stock and qualifies it as a "safe bet" as Buffett described when taking about Coke.
We can see this if we take the pandemic as an example of trading through difficult times. The company's operating profits hardly missed a beat, as we can see below:
2017: $10.27 billion
2018: $07 billion
2019: $10.02 billion
2020: $9.85 billion
Pepsi's 2021 trailing twelve-month (TTM) profit is $11.05 billion.
Pepsico is managing future risk with its low-sugar strategy and booze push
Pepsico is also arguably a nimbler company than Coca-Cola, when it comes to staying on trend by, for instance, mitigating risk arising from government anti-obesity initiatives seeking to reduce sugar consumption.
Pepsico has been steadily increasing the number of low-sugar drinks in its portfolio and, as we have seen, beyond that widening further its offering to consumers.
Last month alone there was further evidence of the forward-thinking attitude's of the management.
On 10 August it announced that it would soon be launching an alcoholic drink under the Mountain-Dew brand in a tie-up with the Boston Beer Company.
However, it should be noted that in this particular launch it was following in the steps of its Atlanta-based competitor – Coca-Cola launched its first alcoholic drink a few months ago.
The new drink does not launch until early next year and for the moment is US-only.
The interesting thing about "Hard Mountain Dew" as the malt-based citrus-flavoured 5% alcohol drink will be branded, is its pitch for the tastes of a younger demographic.
"We know that adult drinkers' tastes are evolving, and they
are looking for new and exciting flavourful beverages," Boston
Beer chief executive Dave Burwick said in a statement accompanying the announcement.
And on the obesity front, Pepsico has also made moves – this time by selling its Tropicana juice brands to French private equity firm PAI Partners for $3.3 billion.
We think the pivot to zero-calorie makes total sense and although the price of the sale was on the cheap side it is the right move.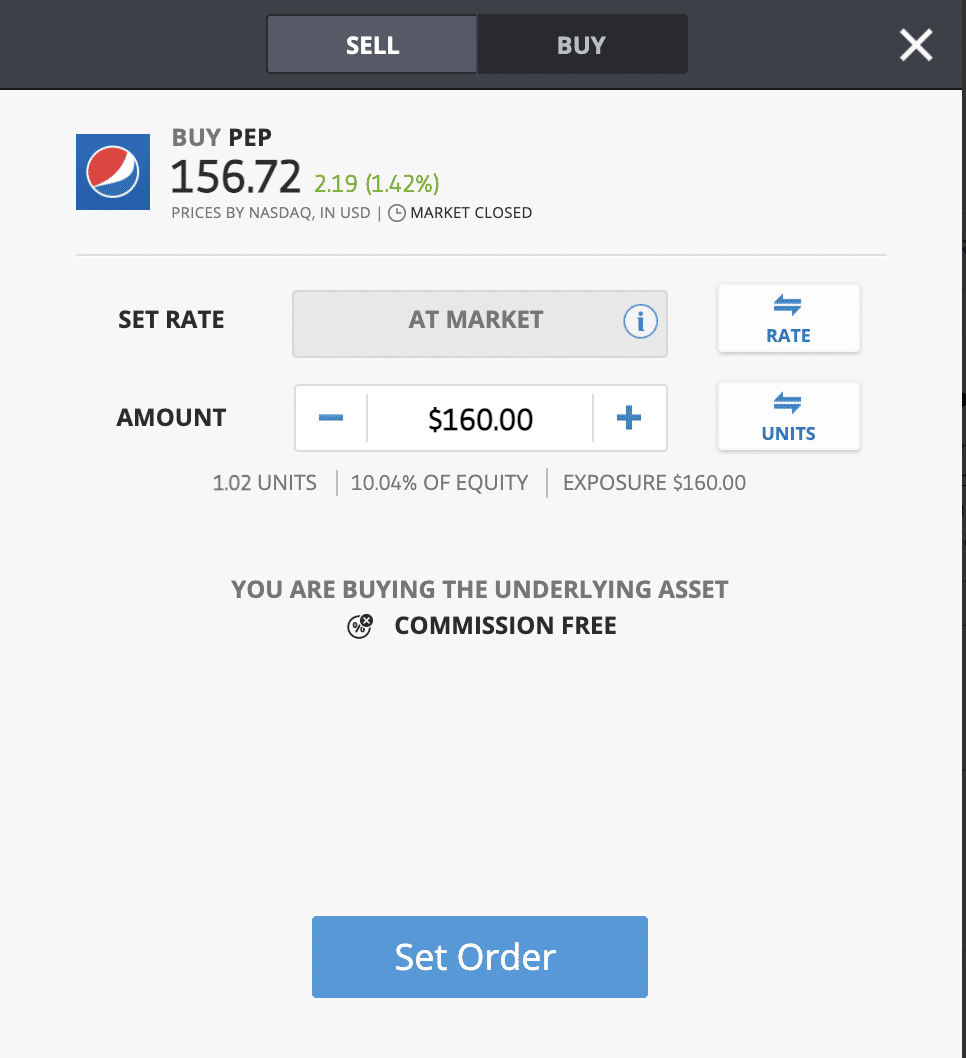 Revenues hit $34 billion in first half
Pepsi diluted earnings per share is $6.59 on a TTM basis, up from $6.29 in 2020 and $5.77 in 2019. Its dividend has also risen every year since 2015 and currently yields 2.61% (unfortunately the ex div date was 2 September).
In its most recent earnings, for the 24 weeks to 12 June revenues grew 14% to $34 billion, while net income jumped  36% to $4.07 billion.
A third of revenue originates in the US. Its best revenue growth rate was seen in the Asia Pacific, Australia, New Zealand and China segment, with a 74% increase to $2.0 billion.
Broker consensus from the 22 analysts covering the stock is a buy with a price target of $165.55, representing 5.6% premium over the current price.
However, we see more share price upside coming from its zero-calorie push and move into alcoholic beverages.
We rate Pepsico a strong long-term buy for investors looking for a relatively defensive stock with strong defendable markets and growth potential.
You can buy Pepsico on global investment platform eToro for 0% commission.
8cap - Buy and Invest in Assets

Minimum deposit of just 250 USD to get lifetime access to all the VIP channels
Buy over 2,400 stocks at 0% commission
Trade thousands of CFDs
Deposit funds with a debit/credit card, Paypal, or bank transfer
Perfect for newbie traders and heavily regulated

Don't invest in crypto assets unless you're prepared to lose all the money you invest.
Broker
Benefits
Min Deposit
Score
Visit Broker