With the move to online showing no sign of slowing, PayPal is going from strength to strength, judging by its first quarter results.
Earnings per share of $1.22 was above analyst expectations of $1.01, while revenue came in marginally ahead of predictions at $60.3 billion, which compares to Wall Street's $59 billion.
Meanwhile, net profit mushroomed an incredible 1,206%, from $84 million in 2020 to $1.1 billion in first quarter 2021.
PayPal has been adding new users at an impressive clip too. Net new active users jumped by 14.5 million, which means the company now has a total user base of 392 million.
Reflecting its growing popularity with consumers shopping online, total payment volume is up 50% at $285 billion versus $265 billion at the end of the same quarter last year.
Not surprisingly perhaps, PayPal is raising its guidance for fiscal 2021.
The company projects EPS in Q2 of $1.12 per share and revenues of $6.25 billion – that's a beat on bottom and top lines, with analysts having previously forecast $1.10 and $6.16 billion respectively.
For the the full-year PayPal expects sales of $25.75 billion, again topping expectations, being $40 million above the predicted $25.71 billion. EPS is projected at $4.70, beating the $4.57 pencilled by Wall Street analysts.
Commenting on the earnings results John Rainey, PayPal chief financial officer, said: "Our record-breaking first quarter results underscore the ongoing strength, diversification, and relevance of our scaled, two-sided, global payments platform. We are raising our FY'21 guidance based on these strong results."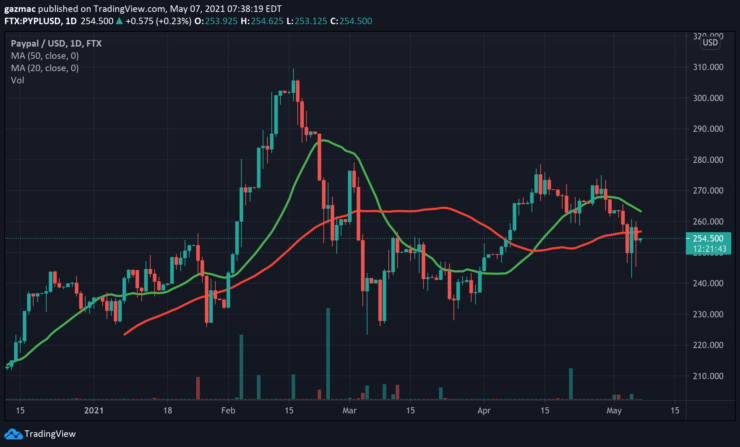 Clearly the strong performance by PayPal is being driven by what looks increasing like a cyclical shift in shopping habits.
Also, at this point there is little sign of digital wallet competitors closing the gap with PayPal. The firm owns a number of important payment sub-brands, including Venmo, Xoom, Honey, Braintree and iZettle.
The company has come along way since it was spun out from the eBay operation, where it was the in-house payments rail for the online auctioneer.
PayPal seen as convenient, safe… and its hot for crypto too
PayPal scores highly with its customers for is convenience and security. Increasingly many shoppers prefer to click the button to purchase with PayPal over handing over their bank card details to individual online retailers.
Morgan Stanley analyst James Faucette was also impressed by the way the company continues to bear down on cost.
"We also were encouraged that this quarter's lower transaction expense level features elements that could result in a permanently lower cost base for the company, particularly as increased contribution from bill payments, more on-platform fund retention, etc. Would seem to be durable. Finally, we think long-term shareholders should be pleased that PayPal is levering upside into additional investment."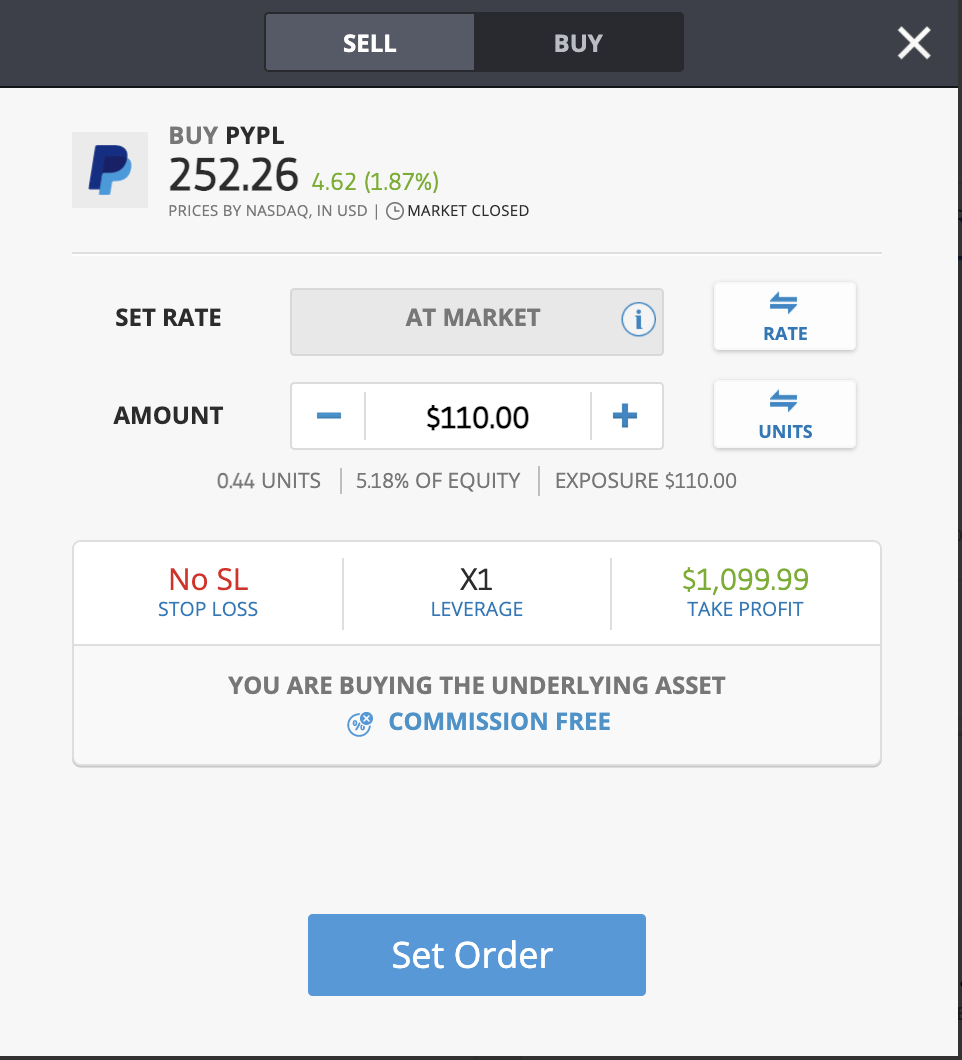 Faucette reiterated the stock as a strong buy, issuing a new price target on PayPal of $337 per share, up from $329 previously.
A key strategic consideration for that additional investment is cryptocurrency.
Chief executive Dan Schulman noted that PayPal's addressable market continues to grow and he was particularly  effusive about the crypto part of that story.
"We've got a tremendous amount of really great results going on tactically with our crypto efforts," said Schulman.
Earlier this year PayPal started allowing customers in the US to buy bitcoin and a number of other leading cryptocurrencies but it was not until the end of March that it turned on the transactional service to allow people to pay for goods and services with bitcoin. Crypto is however still little used as a means of exchange in commerce and tends to be bought primarily as an investment.
Around half of crypto users on PayPal check the app daily which is an encouraging level of engagement by users. Also the extent of its ambitions for crypto were revealed, with the CEO mentioning discussions with "central banks, regulators and government officials around the world".
The regulatory landscape for crypto is improving and the company made it clear that its plans would be developed pursued  "in partnership with governments and in compliance with local, national, and global regulatory frameworks".
The consensus of the 26 analysts covering the stock on Wall Street is for a 12-month price target (PT) is $320. That represents a 27% upside on the closing price yesterday of $252. The highest PT is $375 and the lowest $270.00.
TipRanks five-star rated analyst Timothy Chiodo at Credit Suisse, with a success rate of 69% and an average return of 35%, has raised his price target on PayPal to $315 from $310 previously, maintaining an outperform rating on the shares in the light of its solid quarterly results.
We rate PayPal a long-term buy.
You can buy PayPal for 0% commission on global investment platform eToro.
eToro - Buy and Invest in Assets

Minimum deposit of just 250 USD to get lifetime access to all the VIP channels
Buy over 2,400 stocks at 0% commission
Trade thousands of CFDs
Deposit funds with a debit/credit card, Paypal, or bank transfer
Perfect for newbie traders and heavily regulated

67% of retail investor accounts lose money when trading CFDs with this provider.
Broker
Benefits
Min Deposit
Score
Visit Broker