Service for copy trading. Our Algo automatically opens and closes trades.
The L2T Algo provides highly profitable signals with minimal risk.
24/7 cryptocurrency trading. While you sleep, we trade.
10 minute setup with substantial advantages. The manual is provided with the purchase.
79% Success rate. Our outcomes will excite you.
Up to 70 trades per month. There are more than 5 pairs available.
Monthly subscriptions begin at £58.
Moneysupermarket.com (MONY) is one of the UK's best-known comparison sites but its stock has taken a battering during the pandemic.
So why would people stop looking for the best deals on products and services during a pandemic? Think holidays and travel.
The travel and holiday industry has been shuttered for much of this pandemic and only recently starting to revive in the UK and other patches of the world, and as a consequence Moneysupermarket.com has taken a hit.
With no travel insurance to be searched for and compared, Moneysupermarket.com saw revenues decline.
The online company reported its interim results in July. In the six months to 30 June 2021, revenues declined 11% to £162.3 million. Trailing 12-month revenue was £324 million, which compares to rising revenues since 2015 (£282 million) peaking at £388 million in 2019.
Revenues suffered from a drop of 10% in takings of its Insurance segment to £80.5 million, while the Money segment (credit cards, loans and mortgages) was down only 3% to £35.3 million. Travel insurance revenues clearly fell off a cliff.
The company also reported that net income fell 31% to £28 million.
Although it admitted to "tough" trading conditions Moneysupermarket.com said that its strategic execution was on track – a reference to its attempts to upgrade its technology stack to lower the cost of customer acquisitions through "improving our data infrastructure". Google Cloud will become the company's "core data platform" and progress continues to that end.
On customer engagement, the company says it has successfully integrated Braze software which enables better data-driven marketing campaigns.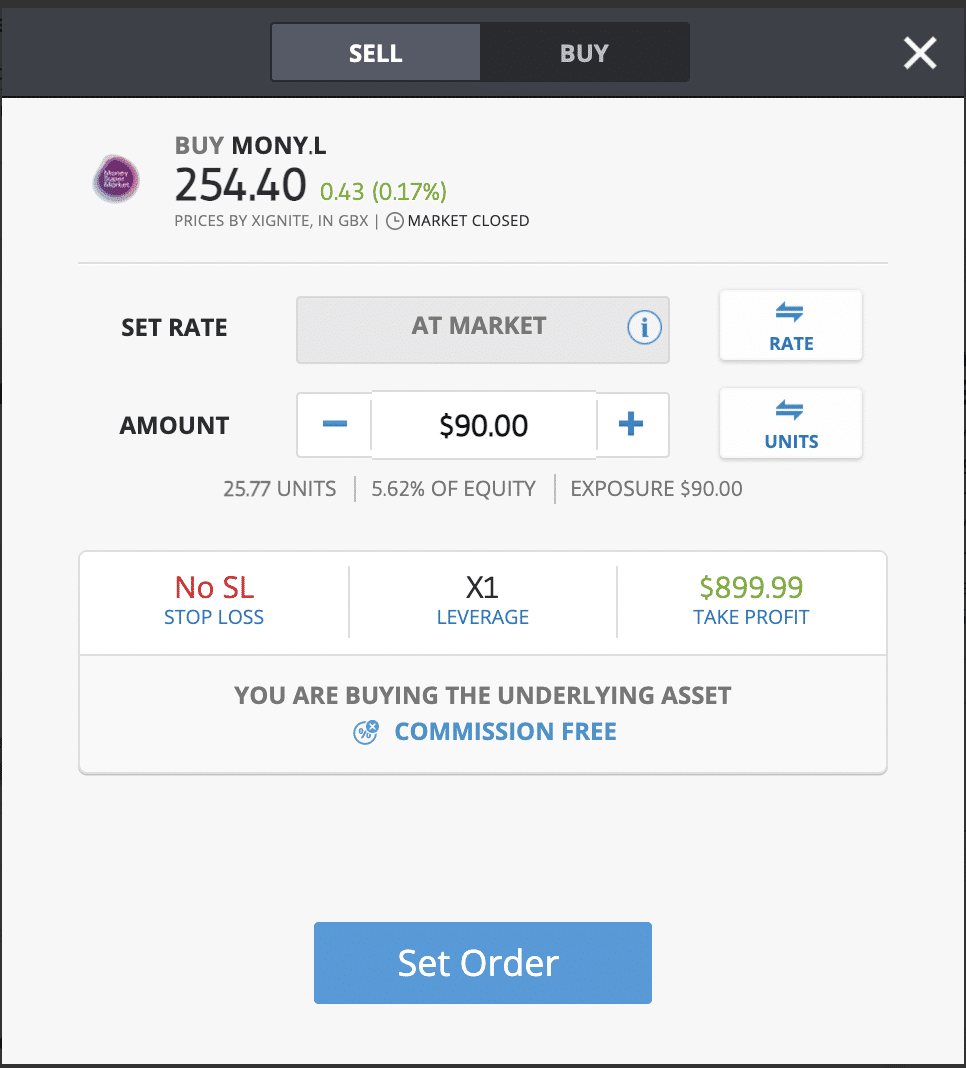 Pick Me A Tariff looks set to build promising recurring revenues
Early fruits of its revamped tech is its Pick Me A Tariff service, which automates for consumers the daunting task of navigating the complex and fragmented UK energy market.
The subscription service now has 140,000 sign-ups plus a further 130,000 that have not subscribed but have used the service mechanism to switch their energy provider. The tariff service is provided through the MoneySavingExpert site founded by "money saving" celebrity, the journalist Martin Lewis, which Moneysupermarket.com bought in 2012 for £19 million.
Energy accounts for around 50% of Home Services segment revenue and the rise in wholesale energy prices narrowed the options for consumer savings from switching, which weakened conversions. However, the company expects the regulator to raise the price cap which should increase the room for savings, assuming wholesale prices do not continue to increase.
There was more detail on the acquisition of icelolly.com, which will be integrated with Moneysupermarket.com's travelsupermarket property. The intention is to use the purchase to establish a standalone travel comparison site. The deal was cleared by regulators this week.
In other good news for shareholder returns, the company now has deals in place for decision-in-principle mortgage journeys with 35% of UK mortgage providers after signing a deal with NatWest.
The strong cash-generative position of the company is seen in the board recommending an interim dividend of 3.1p, the same as last year. Operating cash flow was £35.1 million, compared to £41.7 million in 2020. At the end of June Moneysupermarket.com had a net cash position of £8.8 million, up from £7.5 million last year.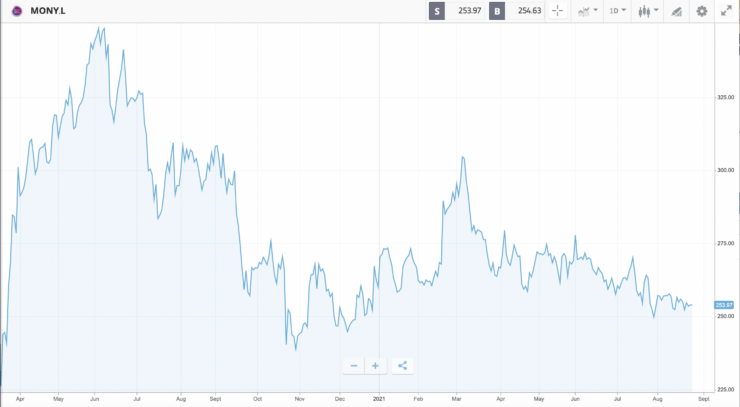 Inflation will make us more cost-conscious and Moneysupermarket more profitable
But one company's problem is another's opportunity. For sure, we've seen this with the work-from-home trend, which had its stock winners, from Zoom to Kingfisher (owner of home improvement's retail chain B&Q) and losers such as travel industry and related stocks.
However, looking into the emerging business environment the tables could be turning for the likes of Moneysupermarket.com, with its pitch to savvy consumers looking to cut costs and secure the best deal becoming ever more relevant – we're talking about the rise of inflation.
Inflation will get all of us thinking longer and harder about the price of everything and encourage us to look to reduce costs where we can through being savvier shoppers. In such a scenario it is reasonable to expect leading comparison sites to secure many more users.
Such a view of course depends on whether inflation pressures continue and prove to be secular as opposed to fleeting – or "transitory" to use the preferred terminology of central bankers.
Can we be sure that inflation is here to stay?
Mohamed El-Erian, chief economic adviser at financial giant Allianz and previously holding a similar role at bond investment house Pimco, is staunch in his belief that we had better start getting used to elevated inflation. "Inflation is not going to be transitory. I've been pretty certain in my mind about three prior calls. This is the fourth one," he said in comments to Bloomberg.
The other calls he got dead right were that Argentina would default, Brazil would not, and that economic growth would slow post the 2008 financial crisis.
But the bond market is showing little concern about inflation if yields are anything to go by – yields and interest rates should be rising because inflation eats into fixed income returns and higher interest rates would take heat out of the economy and dampening inflation.
But that's not happening, partly because the bond market is backward-looking and also because of the "unconventional monetary policies" of the central bankers, and the US Federal Reserve in particular, which are still buying bonds at a voracious pace.
With this in mind, we think Moneysupermarket.com presents a good buying opportunity for long-term returns.
So does Royal Bank of Canada. On 23 July RBC raised its target price to 280p from 270p.
Of the 11 brokers covering the stock the consensus is a strong buy, with a price target of 322p which is a 27% premium to the current price of 253p.
You can buy Moneysupermarket.com on global investment platform eToro with 0% commission.
eToro - Buy and Invest in Assets

Minimum deposit of just 250 USD to get lifetime access to all the VIP channels
Buy over 2,400 stocks at 0% commission
Trade thousands of CFDs
Deposit funds with a debit/credit card, Paypal, or bank transfer
Perfect for newbie traders and heavily regulated

67% of retail investor accounts lose money when trading CFDs with this provider.
Broker
Benefits
Min Deposit
Score
Visit Broker