Jesse Powell, CEO of Kraken, forecasts that the Bitcoin value in the next two years may hit $100,000.

In another optimistic outlook for the king coin, the CEO of the California cryptocurrency exchange says BTC will break the $100,000 mark by continuing its bullish move. In his interview with Bloomberg, he believes that since the Federal Reserve is fighting inflation in US dollars by manipulating the market, BTC will be used as a hedge. He believes that the current BTC price range (up to $10,000) is a "huge discount."

New investors are in a major deal, according to Powell, because many of them see BTC as a "safe-haven." Despite the recent BTC uncertainty and speculation linked to crypto price manipulation, he stated the same is unfolding in conventional markets. He said,

"When you're talking about manipulation, if you look at the Fed buying junk bonds from failed United States corporations, it's a joke. The market is manipulated."

Which is why he assumes, BTC may be used to hedge inflation. Before that, the CEO had made a bullish forecast about BTC.

While several investors still consider gold as a safe-haven, due to its high volatility BTC has set itself aside. Just one day in March, it lost over 50 percent but earned it back and more in weeks.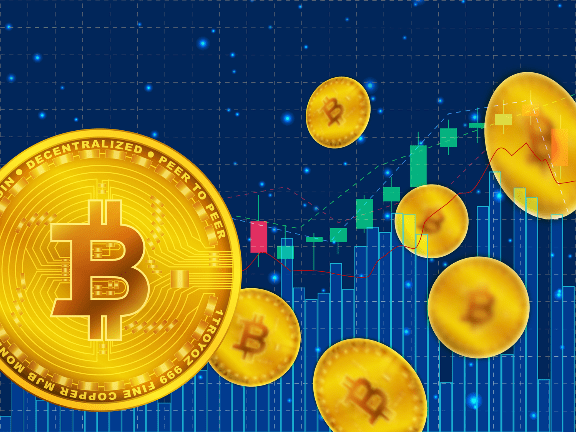 Technical Analysts Concur
The future leap to $100,000 for Bitcoin is so enticing that even technical analysts concur. An analyst at Credible Crypto shared the opinion in a May 29 tweet that bitcoins have been undergoing a period of mass accumulation over the past 896 days on the path to $100,000.

The analyst asked BTC investors if they were ready as the process of consolidation is weakening and a new fast-growing market is joining it, which would result in an asset breakthrough after the previous ATH.
Broker
Benefits
Min Deposit
Score
Visit Broker

Azeez Mustapha is an experienced author, trader, markets analyst, signals strategist, and funds-manager.
Share with other traders!