The Italian Government is combating the illegal organization by spending €15 million (about $16.2 million) on innovation, especially in the development of blockchains.

The fraudulent organization grew from $461 billion in 2013 to $1.3 trillion as per a 2018 Forbes survey. It is approximated the industry may reach $2.8 trillion by 2022.

Italy is the second-most impacted country after the United States, according to the Organization for Economic Co-operation and Development (OECD). The fake goods "Made in Italy" cost the Italian economy €12.4 billion ($13.4 billion ) in 2016.

Italy is famous for its craftsmanship. The design, craft, and cosmetics industries are among the world's largest. As fraudsters continue to taint the reputation of "Made in Italy" adored by the fashion industry in the country, the Italian Government has turned to IBM Italy to tackle this problem.

IBM Italy would, therefore, collaborate with Italian craftsmen, offering enhanced blockchain technology to be used in the supply chain and intellectual property protection.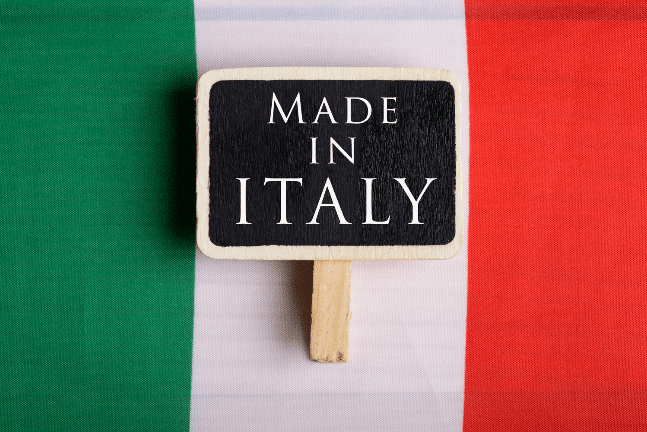 Also, the Italian government has been using blockchain technology to combat disinformation. Another tech company, LKS, offers the said solution. Disinformation has been a massive international concern over the last 3 years impacting everything from politics including economies.

Italian Government Makes Progress to Combat Fake Goods
Researchers at Portland State University (PSU) last year created a blockchain protocol to combat fake pharmaceutical products.

"Made in Italy" counterfeit products are sold on trading floors around the world. The Italian government is currently struggling with these fakes, investing 15 million euros ($ 16.2 million) in developing a blockchain-based solution.

According to a new dGen report, fakes made in Italy made losses of € 12.4 billion ($ 13.4 billion) in 2016 alone. Such losses directly affect both the income and the future survival of many Italian artisans.
Broker
Benefits
Min Deposit
Score
Visit Broker